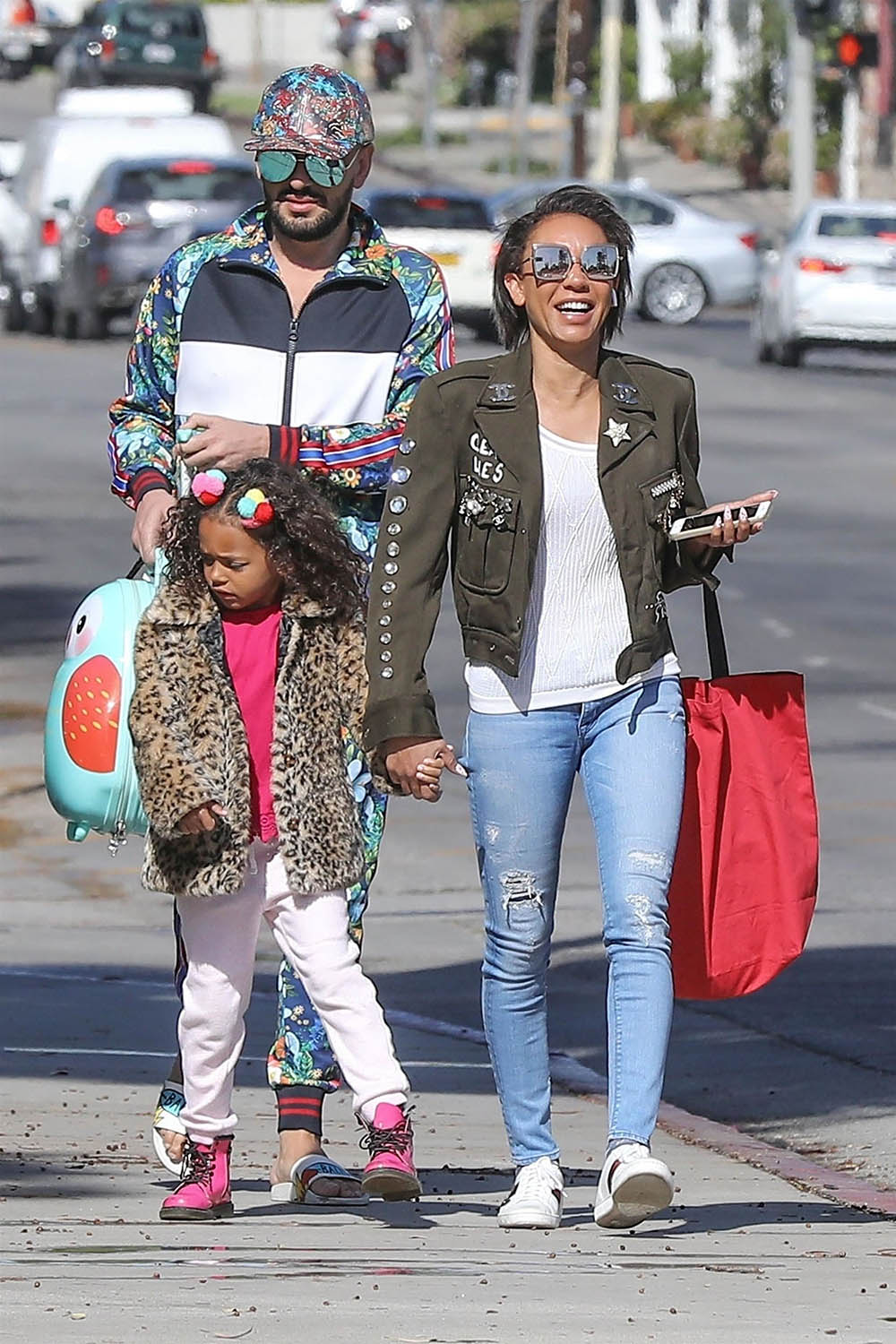 Mel B and her BFF Gary Madatyan were spotted out with her youngest daughter Madison Brown, 6, in Los Angeles. The 42-year-old mother-of-3 was in an excellent mood, smiling and laughing as the trio made their way down the street.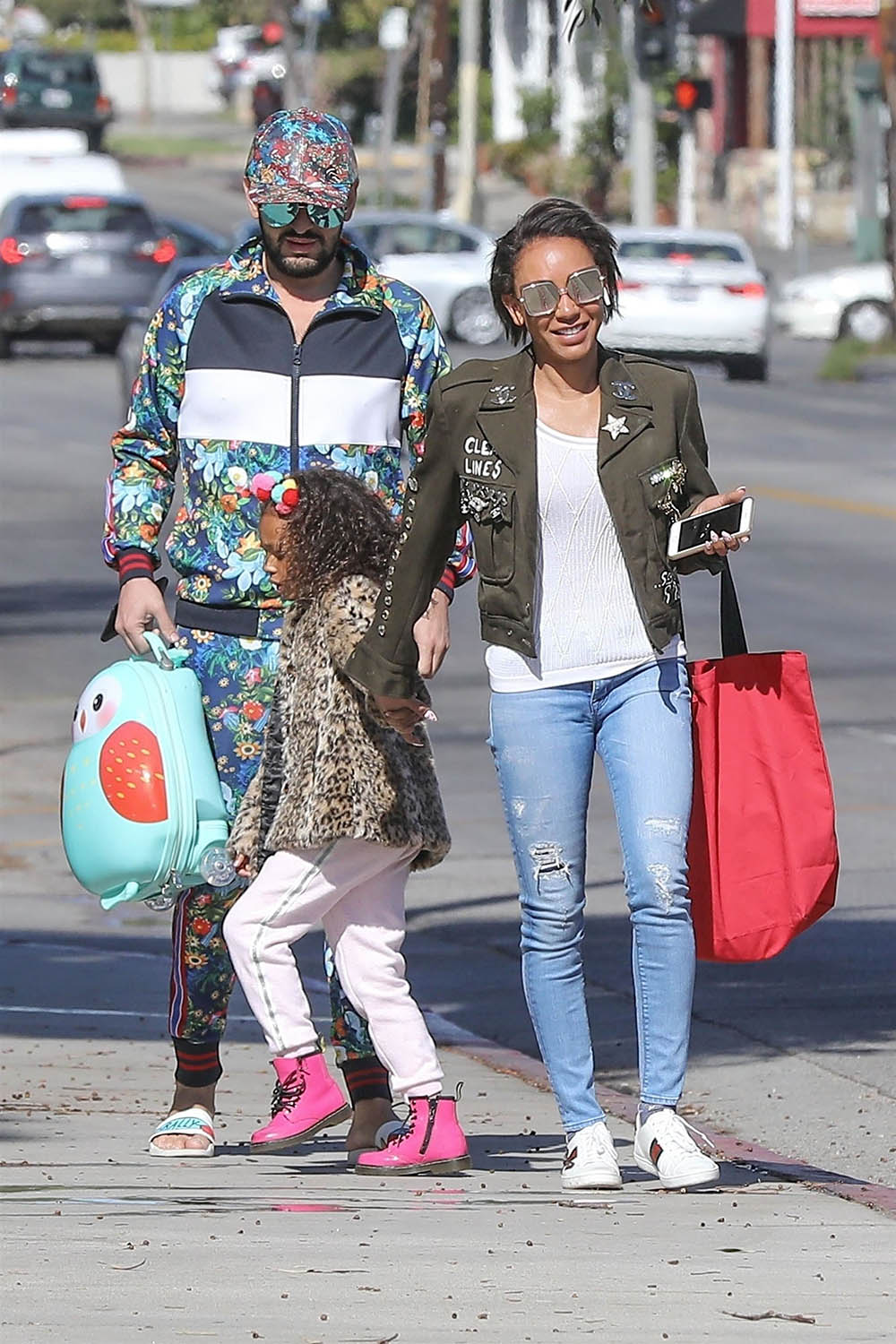 For her outing with Gary and Madison, she wore denim jeans, white Gucci sneakers and a green Chanel jacket with the words 'In Love With The Coco' — slang for powdered cocaine — on the back. While Gary dressed in head-to-toe Gucci.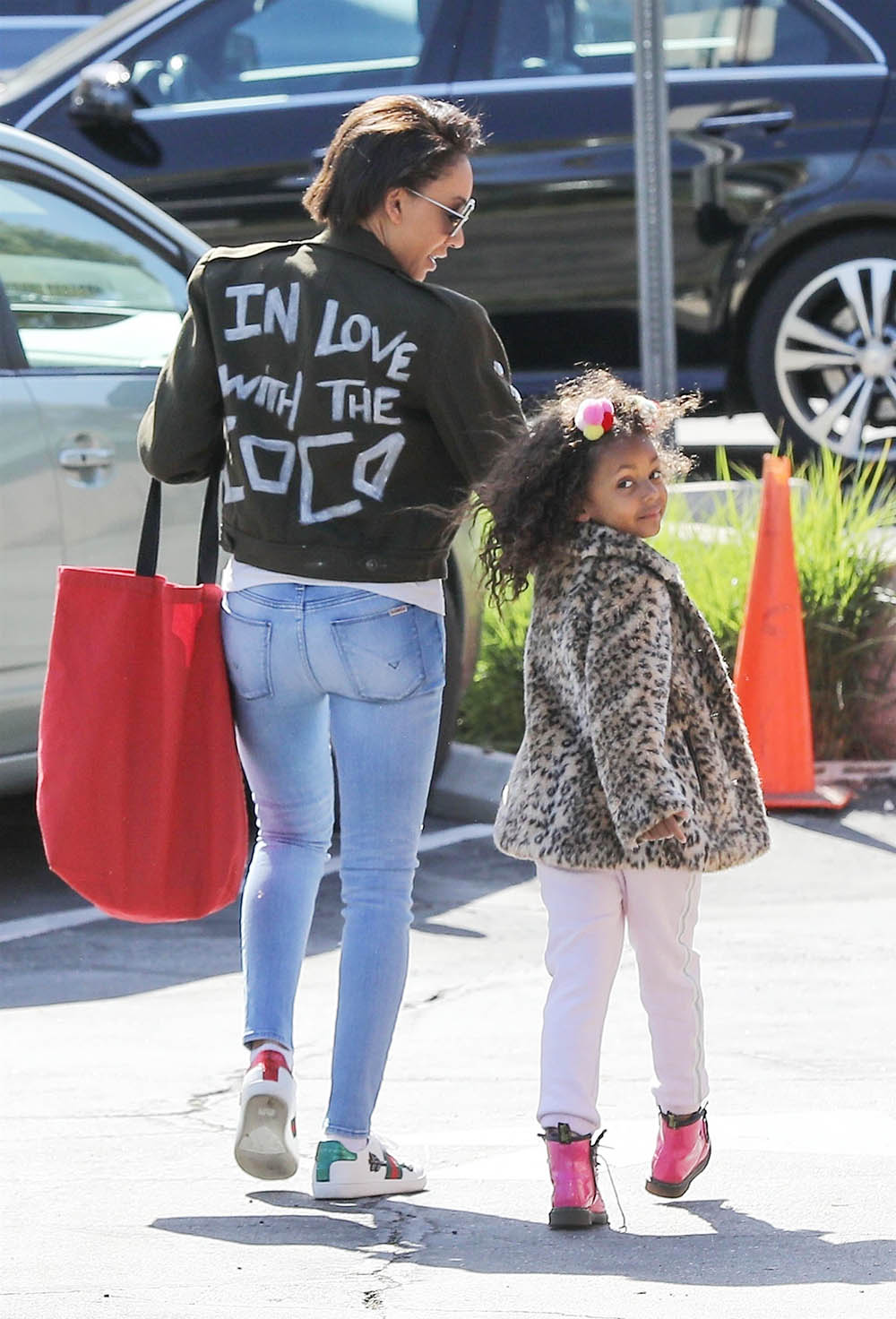 Mel, who just got back from a Desert Hot Springs getaway with Gary, shocked beachgoers by parading her nearly emaciated body clad in a hot pink bikini on the beach. Observers noted she had a scar over the tattoo of her ex-husband Stephen Belafonte's name. Belafonte is Madison's father.
Photos by BAHE / BACKGRID