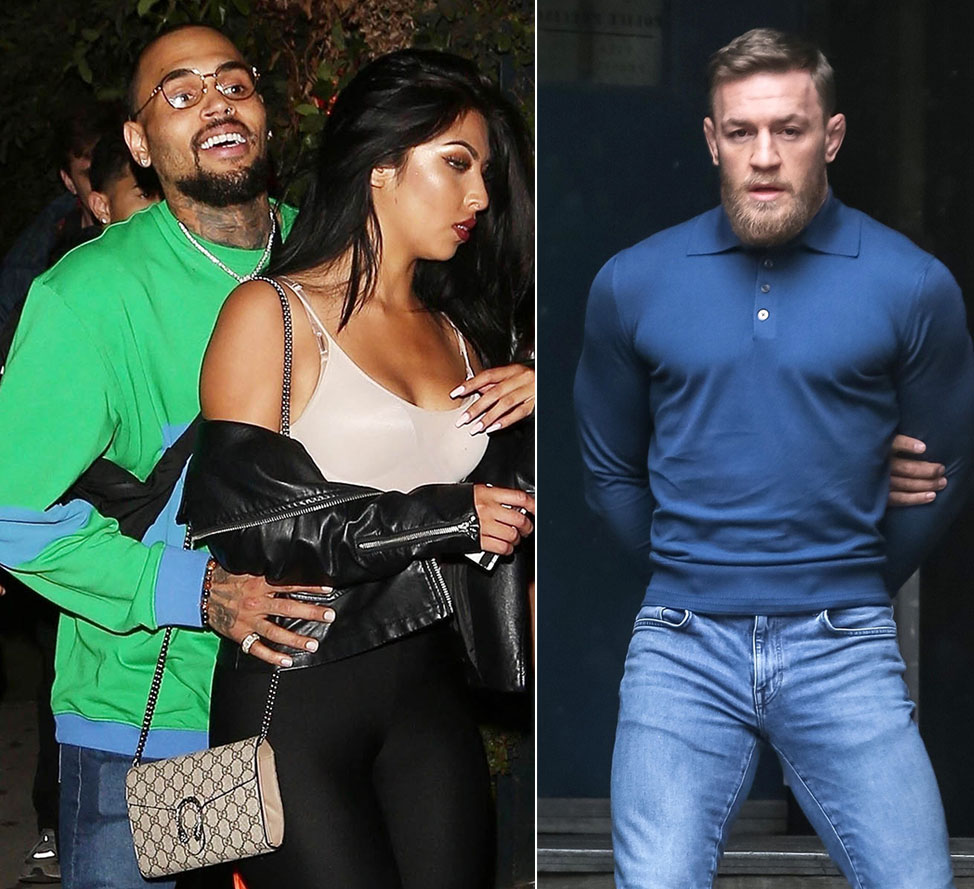 Chris Brown sympathized with another quick-tempered star as he arrived at Poppy with a few female friends. A TMZ videographer caught up with the troubled singer on his way inside the bar and asked him to comment on Conor McGregor's recent arrest for attacking a tour bus. "We all get crazy sometimes," said Brown, who for once is on the right side of the law.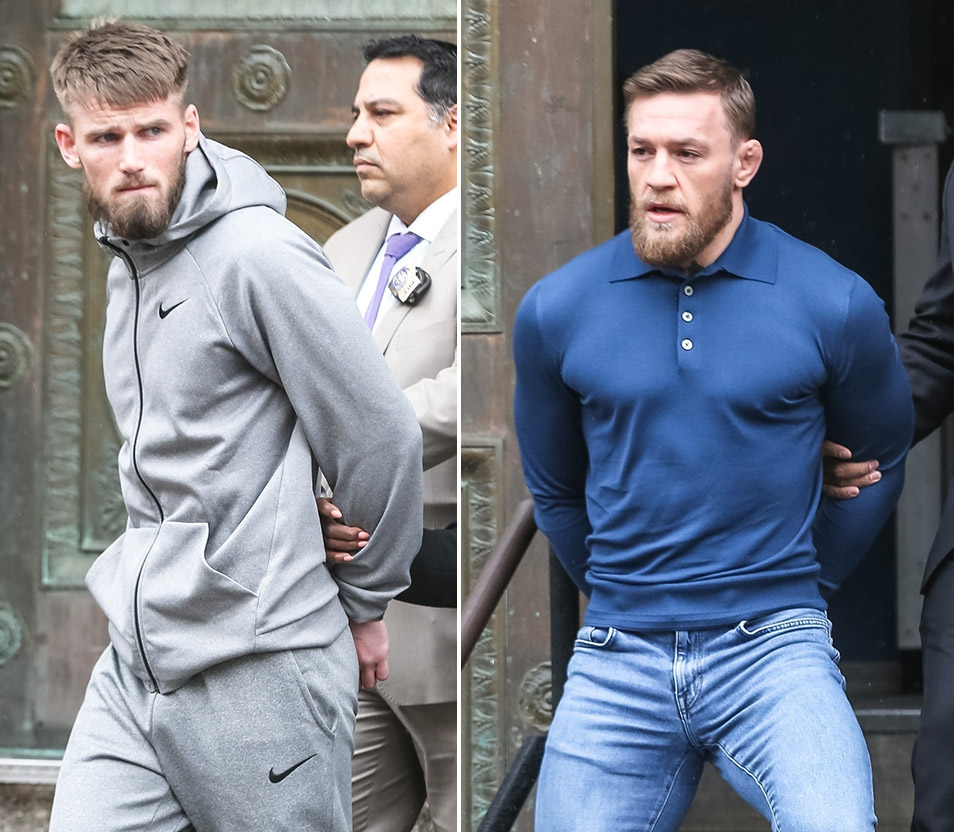 McGregor, 29, was caught on video throwing a hand dolly through a bus window. The bus was carrying UFC fighters at a UFC 223 media event at the Barclays Center in Brooklyn.
McGregor's teammate, Cian Cowley, left, was also arrested and charged with assault and criminal mischief. Both fighters were photographed being perp walked from the police precinct.
"He came into the Barclays Center, attacked our fighters and attacked my staff with a bunch of guys. No, you don't get my help on this one," said UFC President Dana White.
Two fighters suffered minor injuries during the brawl.
Photos by Roger / BACKGRID