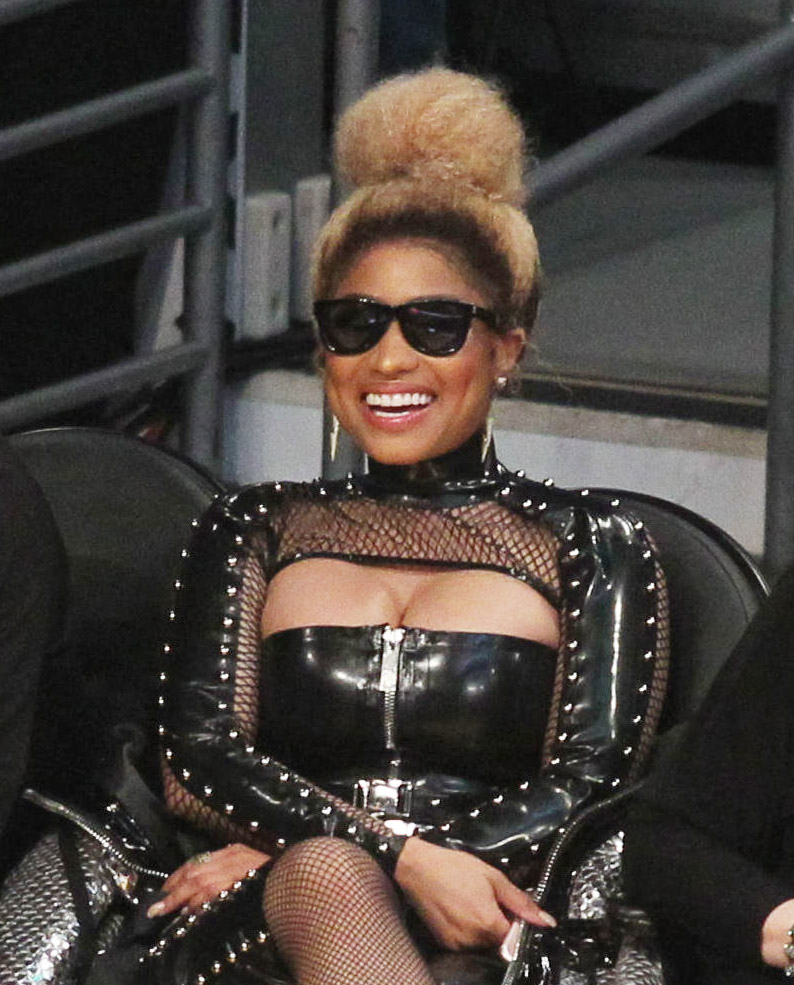 Nicki Minaj is masterminding her huge rap comeback. In addition to sending new tracks to select bloggers and music critics last week, Nicki took to Instagram.com and announced she will drop 2 new tracks, entitled "Barbie Tingz" and "Chun-Li," at 10am Pacific Standard Time on Thursday, April 12.
The 35-year-old Trinidadian-born rapper was spotted sitting courtside at the Los Angeles Lakers vs Houston Rockets game at the Staples Center in L.A. on Tuesday.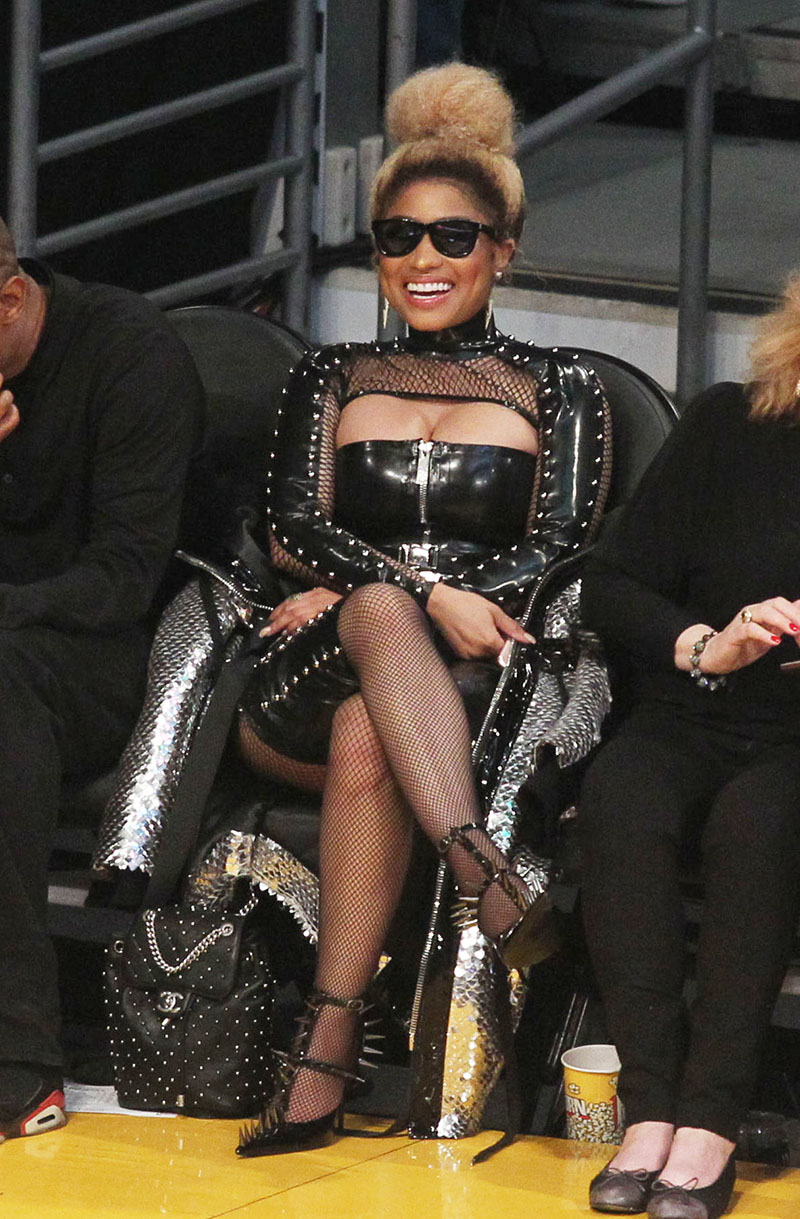 Nicki looked great in a studded black vinyl and PVC Dominatrix-style outfit. She wore her blonde natural hair in an upswept afro puff.
Nicki also shared the covers for the singles on Instagram.com. The "Barbie Tingz" picture showing her wearing a Renaissance-style dress while standing with similarly-attired women in creepy masks.
The "Chun-Li" cover, showed Nicki wearing a Fendi fur jacket and matching thong, while sitting with her legs astride a chair.
Nicki's crown was knocked askew by one-hit rapper Cardi B, who soared to fame with her summer anthem "Bodak Yellow". But "Bodak" was apparently a fluke, and Cardi has failed to deliver another solo #1 hit.
That leaves the door open for Nicki to retake her seat on the throne.