Judge Terrinee L. Gundy is under investigation for being late to work and canceling morning court sessions. Judge Gundy was appointed to the bench by former Atlanta Mayor Kasim Reed in 2013.
Channel 2 Action News reports Judge Gundy is under investigation by the state agency which oversees judges.
She is one of two judges who hold 8 a.m. sessions for defendants jailed overnight. But some defendants complain that Gundy often shows up late for work or cancels morning court.
Investigative reporter Richard Belcher says Gundy canceled court one morning so she could attend a Super Bowl pep rally for the Atlanta Falcons.
"Folks know Gundy to not show up, to postpone or to cancel court," Mary Hooks told Belcher.
Hooks, who works with the defendants' advocacy group Southerners On New Ground, says the defendants, most of whom are poor, mentally ill, or homeless, end up staying in jail until court can be rescheduled.
"I mean, it's real simple: people have to go back to the cage until they have another court," Hooks said.
Judge Gundy is a well-known Atlanta socialite who is a fixture at music industry parties. She is the ex-wife of music producer Kevin "She'kspere" Briggs (who co-wrote Destiny's Child hit "Bills, Bills, Bills"), and she once dated former Mayor Kasim Reed.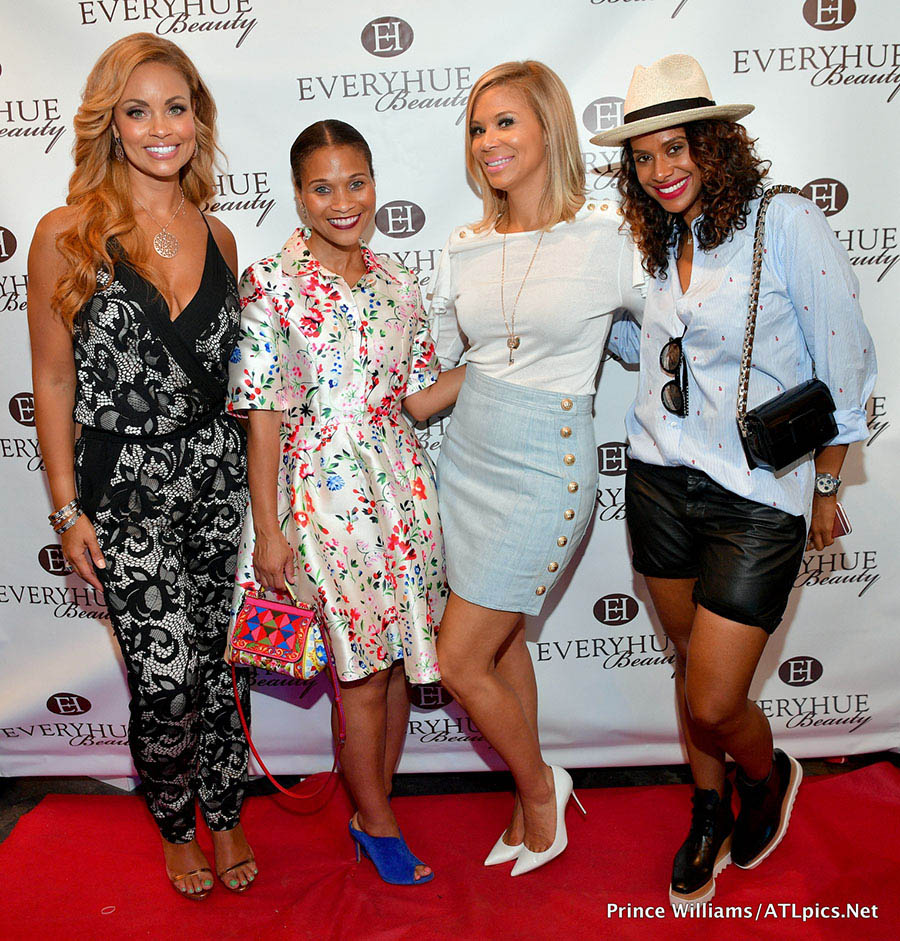 Party girl: Judge Gundy, 2nd from left, attended a pop-up shop with Gizelle Bryant, far left, and Erika Liles, 2nd from right, in Atlanta last year.
Photos by Marcus Ingram / Getty Images, Prince Williams/ATLPics.Net