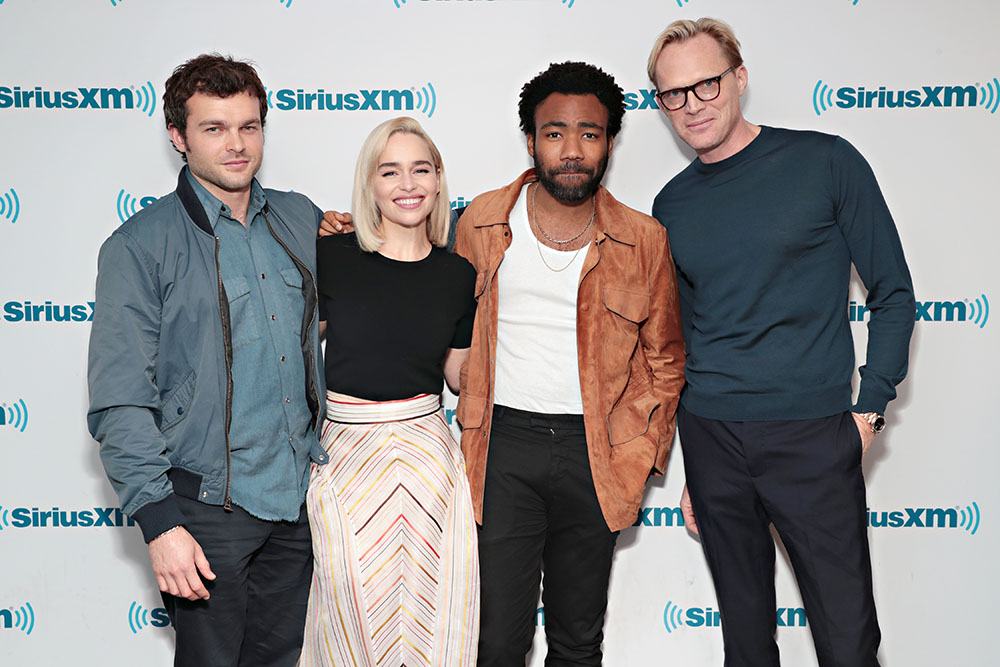 Disney Studios and Lucasfilms spinoff Solo: A Star Wars Story is expected to underperform at the box office during the Memorial Day weekend. According to Hollywoodreporter.com, 'Solo' is tracking for a $130 million to $150 million opening at the box office.
$130 million is the low end of box office expectations. While that figure would be great for a first-run studio production, it is low by Star Wars standards.
'Solo', which explains Han Solo's origins, will need to gross at least $155.1 million to avoid becoming the lowest ever opening for a Stars Wars movie.
The Force Awakens debuted to a then-record $248 million in 2015, followed by $220 million for Last Jedi, a follow-up to Force Awakens.
Solo stars Alden Ehrenreich as Solo, Woody Harrelson, Emilia Clarke, Donald Glover as Lando Calrissian, and Thandie Newton.
Solo: A Star Wars Story was directed by Ron Howard.
Photo by Cindy Ord/Getty Images