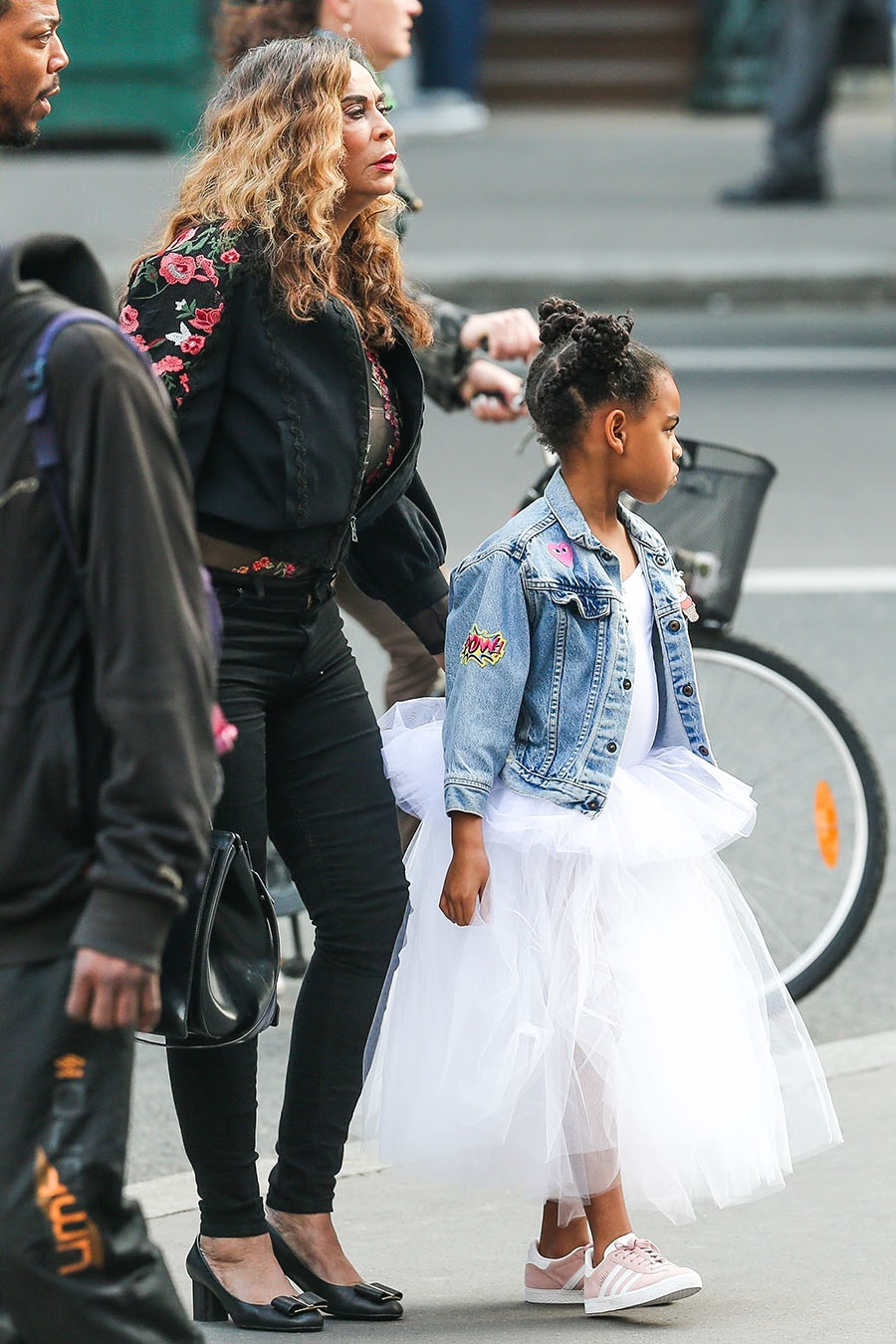 TuTu Cute! Blue Ivy Carter, daughter of superstar couple Beyonce and Jay-Z, was dressed like a ballerina for an outing with her grandmother Tina Knowles at Opera Garnier Theater while her parents rehearsed for their concert at U Arena in Paris, France.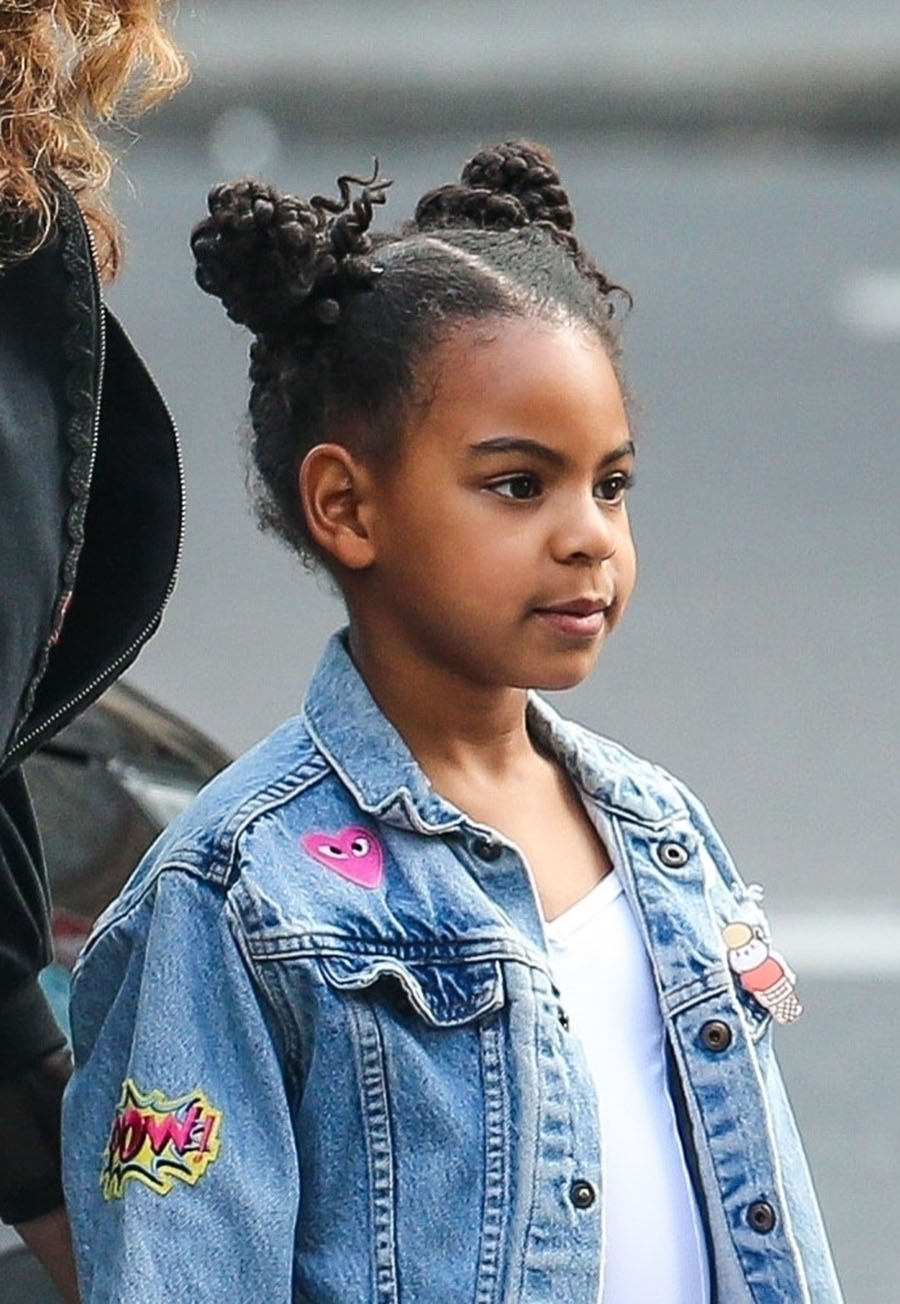 Blue Ivy Carter told off her grandmother for taking video inside the opulent theater in Paris on Wednesday night. Tina secretly took a video to show her Instagram followers what the inside of the theater looked like.
"I'm in Paris, France and I'm at the most beautiful theater I've ever seen in my life about to look at the ballet. It's a walk-in ballet, it's so cool," Tina said to the camera, before panning around the theater which, according to WENN.com, appears to be the opulent Palais Garnier.
But signs posted at the theater entrance forbids tourists from taking photos and video.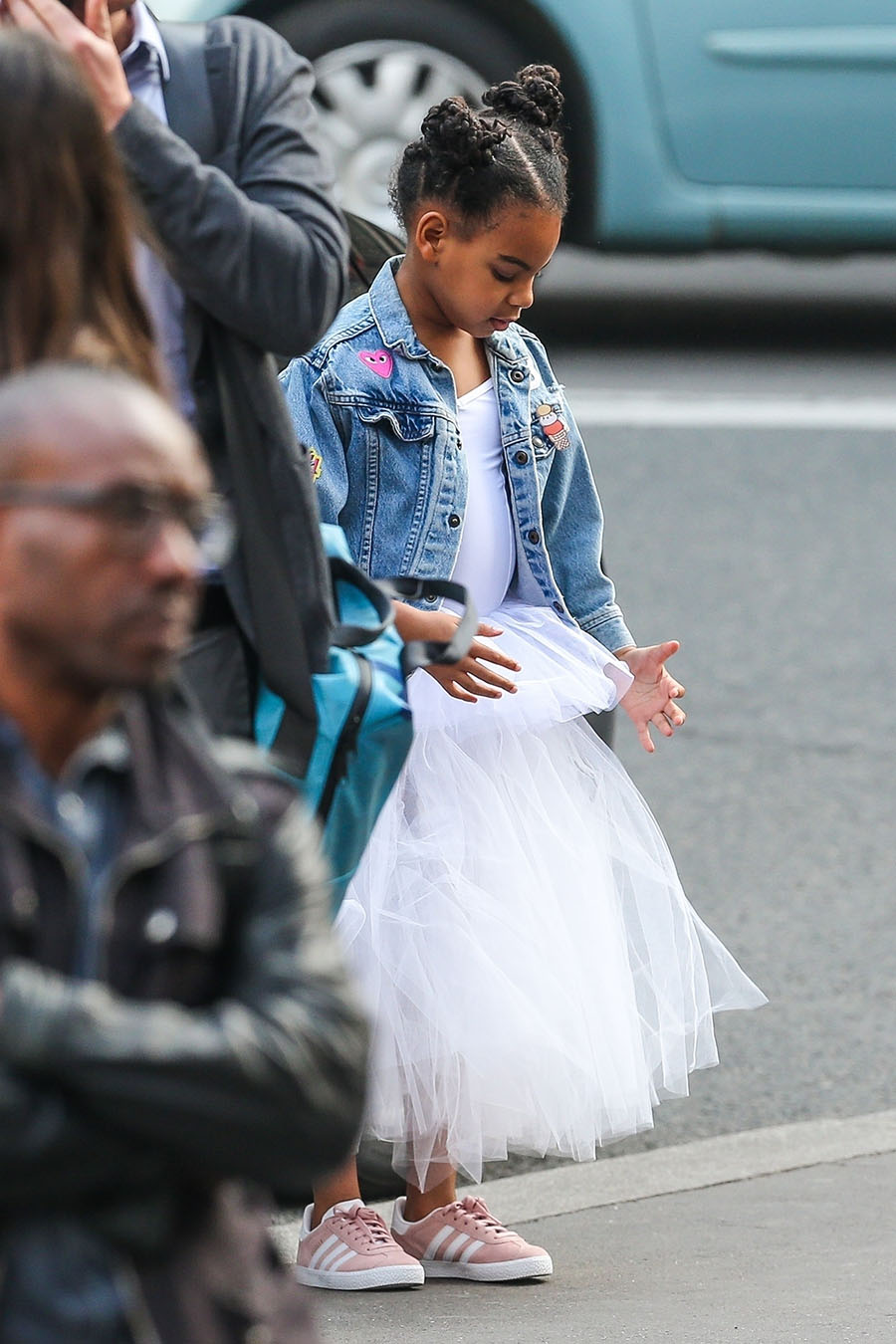 In the background, the gradeschooler can be heard reminding her grandma that taking video was against the venue's rules.
"You're not supposed to take videos grandma," Blue said sweetly. "You're not supposed to."
Beyonce and Jay Z also have 11-month-old twins, a daughter, Rumi, and a son, Sir Carter.
Photos by Best Image / BACKGRID