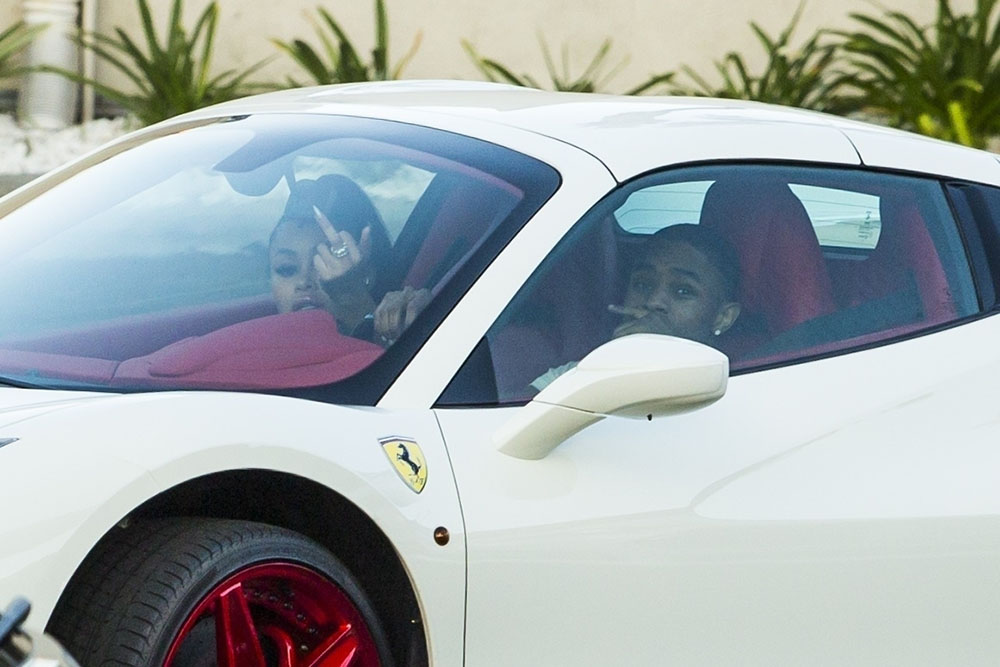 Blac Chyna flipped the bird at a photog as she and her teenage boyfriend YBN Almighty Jay were seen leaving Benihana restaurant in Encino. Chyna was apparently frustrated after the valet misplaced the keys to her leased Ferrari.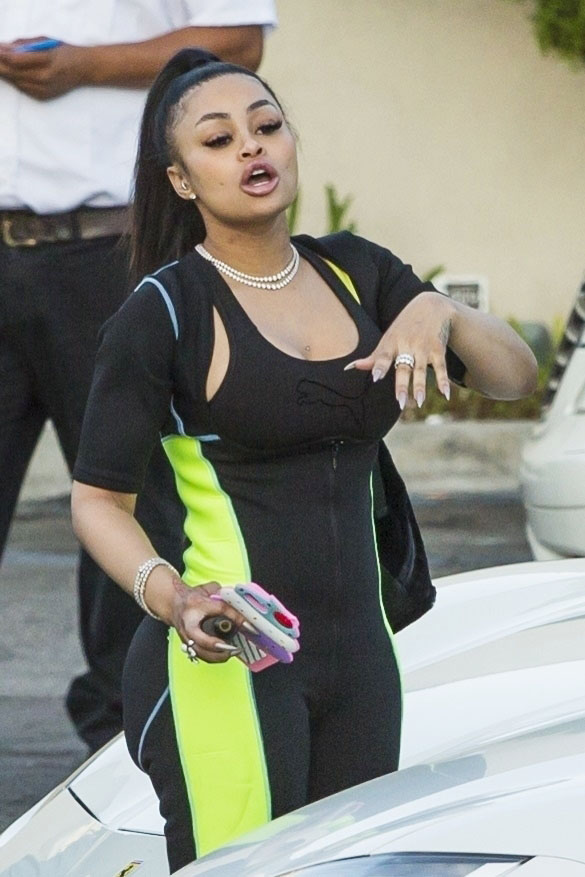 Chyna, 29, raised a fuss when the valet guys couldn't locate her keys in a timely manner. She then went over to the valet key rack and started searching for her keys herself. Chyna seemed very upset with YBN, 19, while pal Mali Mall thought the whole incident was pretty funny.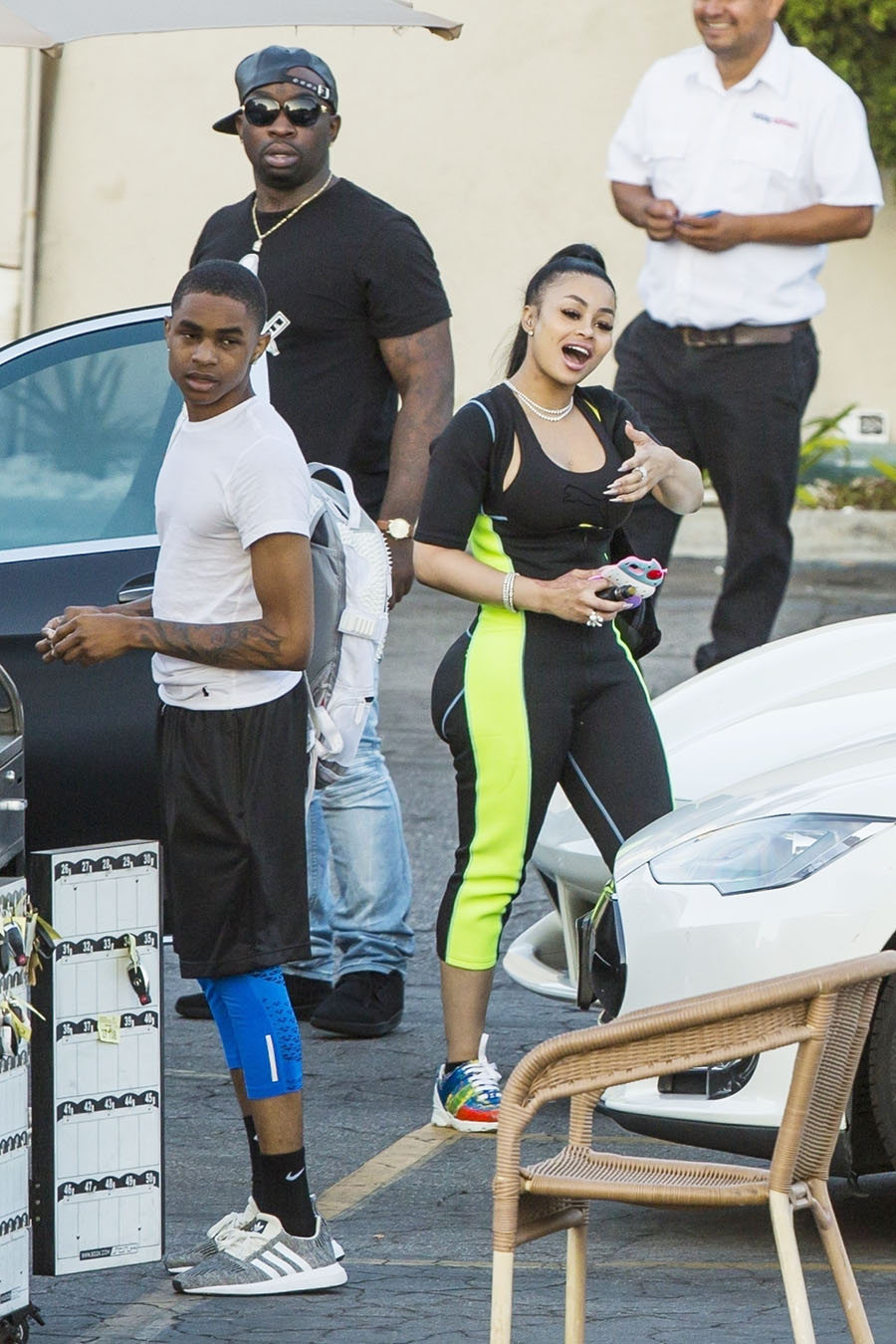 The keys were found and the two lovebirds drove away with YBN behind the wheel of the pricey sports car. Chyna rocked a form-fitting jumpsuit that showed off her curves while sporting a pink ice cream cone phone case.
Photos by IXOLA / BACKGRID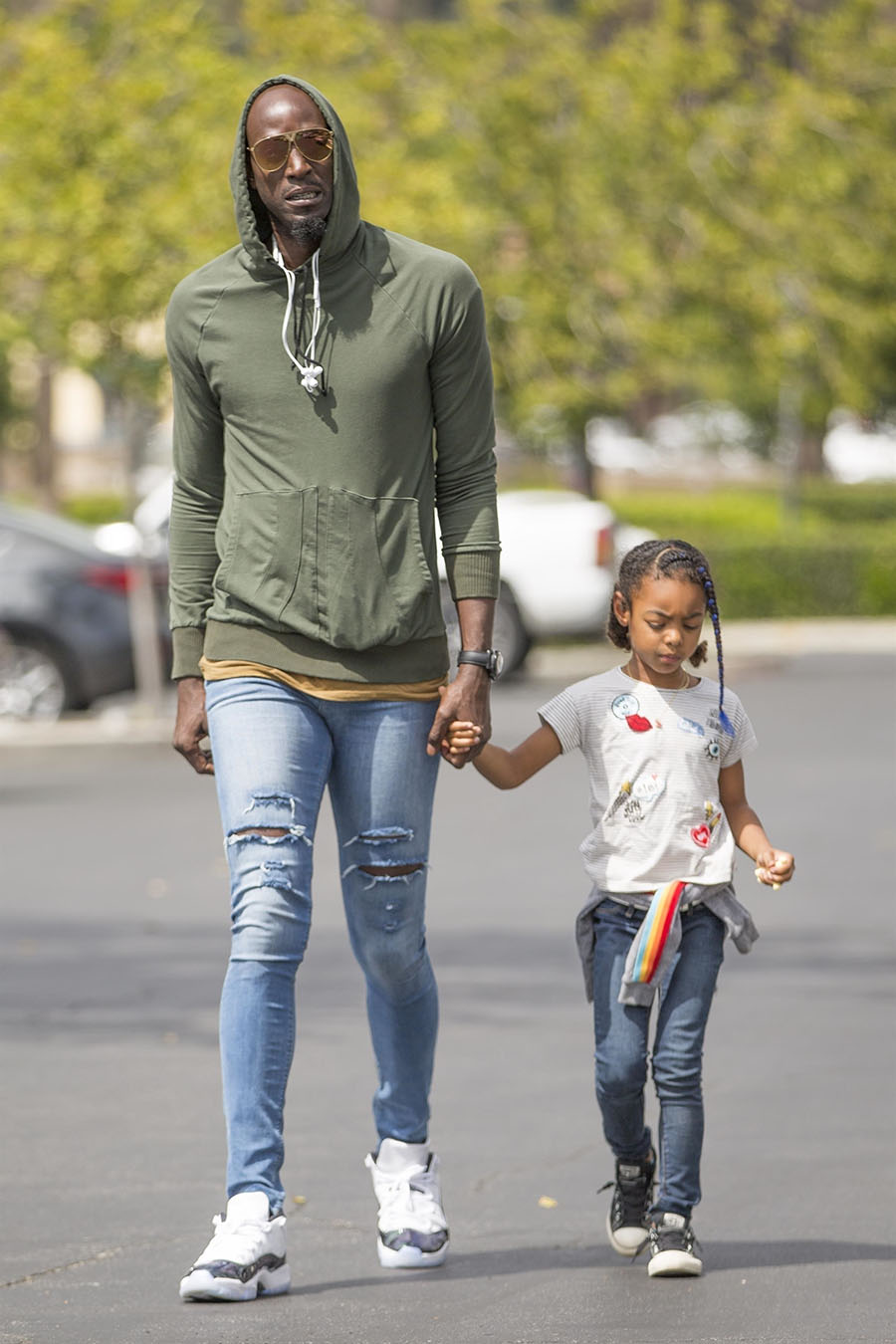 Retired NBA superstar Kevin Garnett was spotted spending quality time with his adorable daughter Capri Garnett in Calabasas, Calif. The cute 10-year-old enjoyed a popcorn treat while on an outing with her dad, who dressed comfortably in shredded jeans, a green hoodie and throwback Air Jordans. Garnett, 42, and his wife of 14 years, Brandi Padilla, share another daughter together.
Photos by IXOLA / BACKGRID