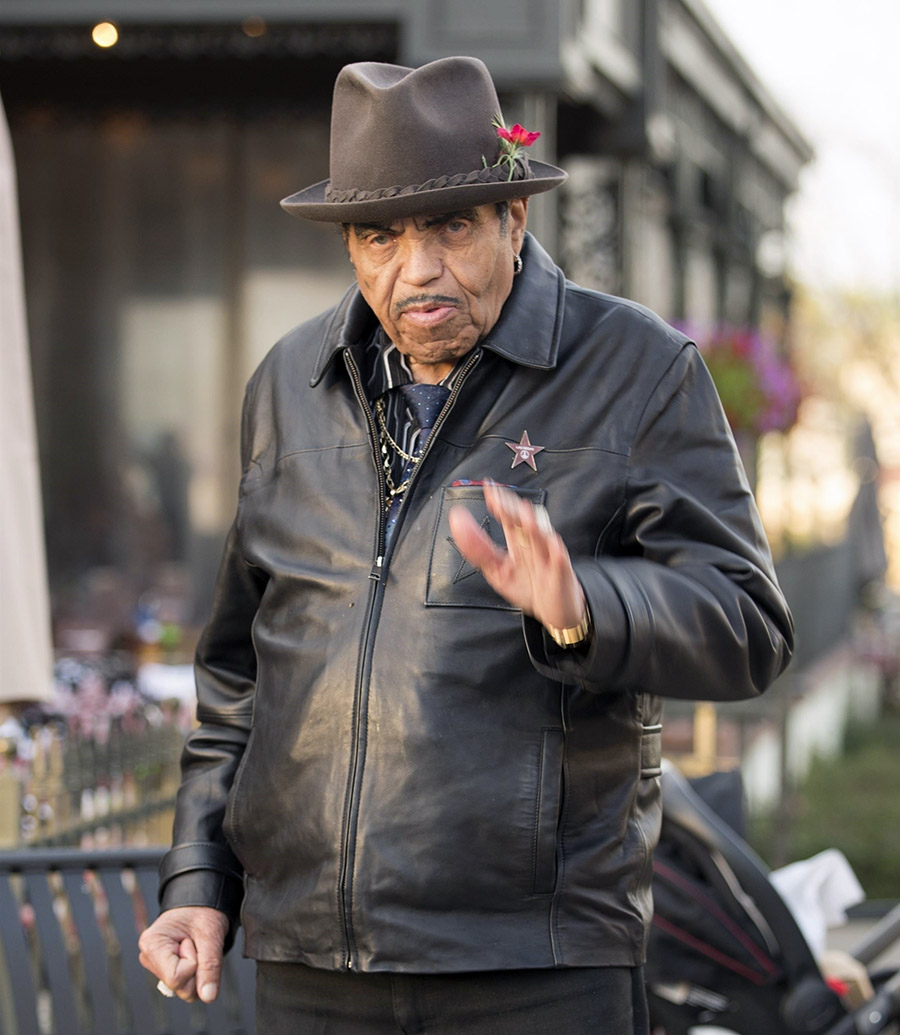 Joe Jackson, father of music superstars Michael Jackson and Janet Jackson, lost his battle with pancreatic cancer following a long illness. he was 89.
There were reports that the father of 11 was on his death bed in a Los Angeles hospital, but son Jermaine Jackson told reporters "dying" was a harsh word made up for headlines.
"He's very, very frail, he doesn't have long. The family needs to be by his bedside — that's our only intention in his final days," he told London's Daily Mail.
Joe gave his fans hope when he apparently tweeted a photo of himself staring at a sunset earlier this week.
But Michael Jackson's daughter, Paris Jackson, said her grandpa did not send out the tweet.
Joe is best known for being the driving force behind the Jackson 5, who made history when their first four singles reached #1 on the charts in the early 1970s.
Lead singer Michael (pictured foreground) went on to break more records with his best-selling album, Thriller, released in 1982.
Joe's estranged relationship with son Michael resulted in him being completely left out of the King of Pop's will after his 2009 death. His mother Katherine Jackson continues to receive more than $1 million annually from the Michael Jackson estate.
Joe was hospitalized in June with terminal cancer. His family had been flocking to his bedside since. His wife, Katherine, had been at his bedside as were some of Joe's children and grandchildren.
Photos by BACKGRID, Getty Images, LIFE magazine