Royal watchers were pleased to see Meghan Markle dressed appropriately at the annual Royal Ascot horse racing event on Tuesday. Aside from her gorgeous lid and frock, everyone wanted to know who tweezed Meghan's eyebrows to perfection!
Meghan's personal brow stylist, Sherrille Riley, told PEOPLE her secrets behind the Duchess' perfect $65 eyebrows.
"We do maintenance, tinting and threading and a bit of tweezing. The tint I use is brown with a hint of black which gives a really soft natural look."
Riley said she uses her Beauty Edit Mayfair 'brow pencil in Dark Dahlia for Meghan's brows.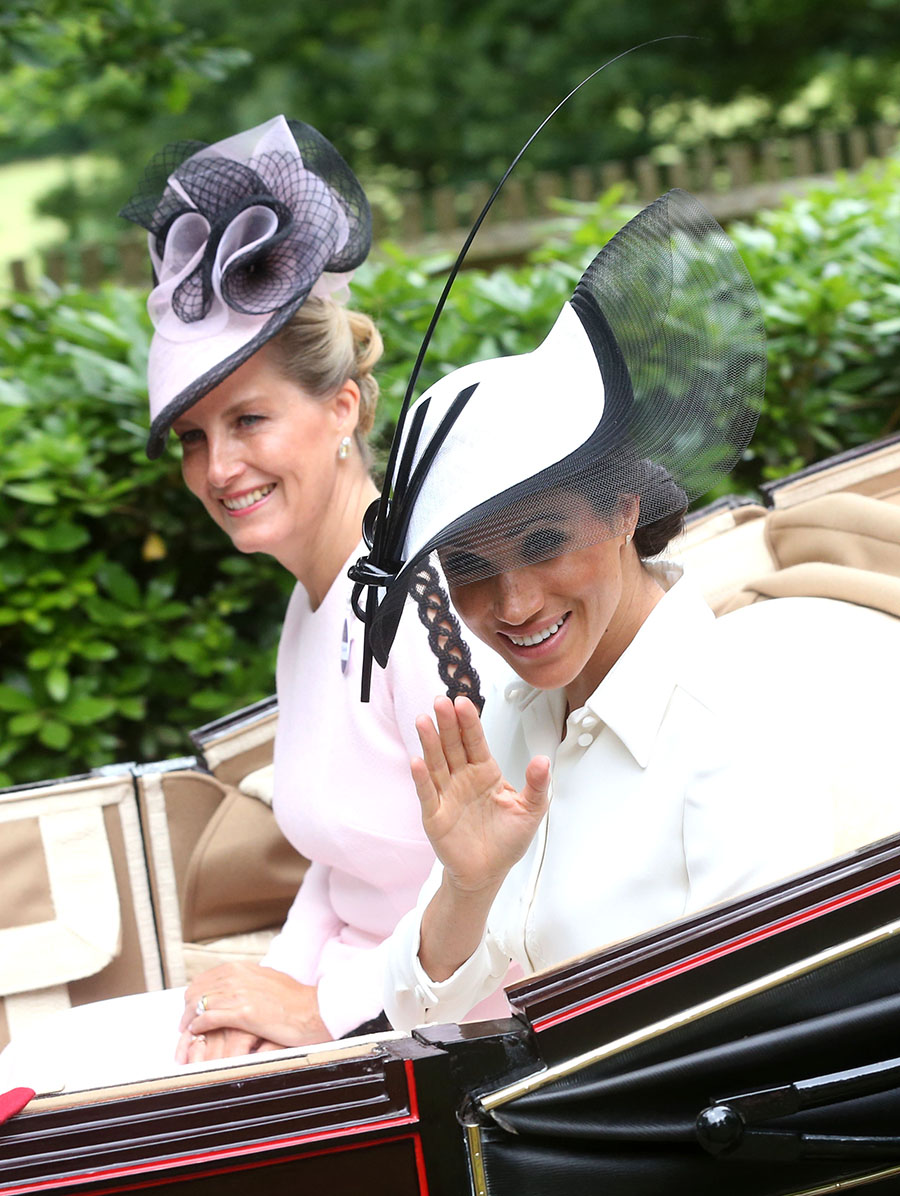 "It's particularly flattering on Meghan because it's a really natural style and it really compliments her features -- she's a beautiful woman."
What do you think of Meghan's 'brows?
Photos by Chris Jackson/Getty Images | David Sims/WENN.com