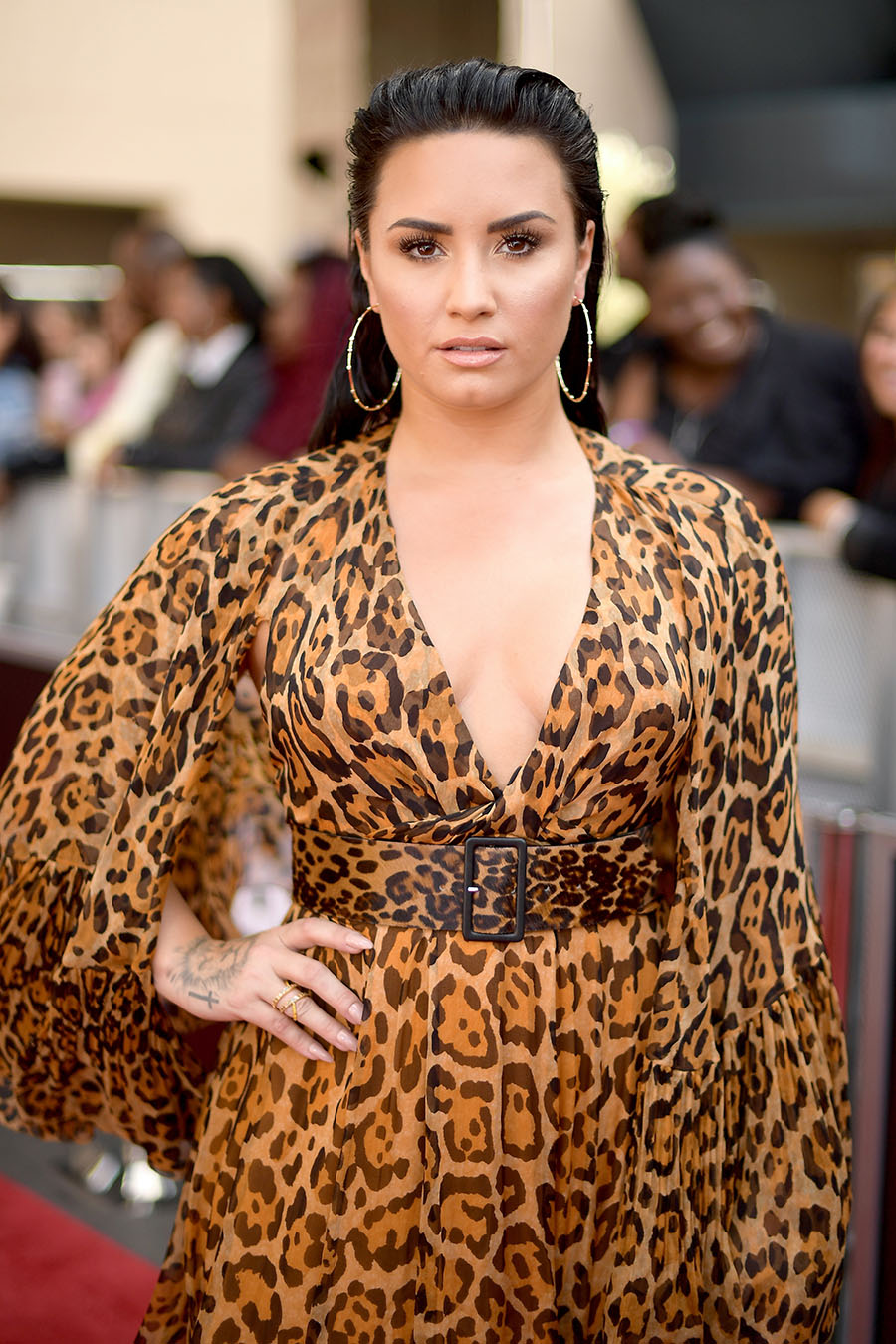 Singer Demi Lovato reportedly overdosed on heroin at her home early Tuesday. The 25-year-old former child star was rushed to a hospital after consuming drugs at her Hollywood Hills home.
Medics responded to a 911 call from Lovato's home around 11:22 a.m. Tuesday. They reportedly administered Narcan to reverse the effects of an overdose of heroin.
But hours after her hospital admission, word filtered to the blogs that the singer/actress did not OD on heroin after all.
Police who responded to Lovato's home say no heroin (or any drugs) were found at the scene.
A statement released by Lovato's rep said that "some of the information being reported is incorrect."
Gossip blogs cited a source at the hospital who said Lovato overdosed on another drug, possibly methamphetamines.
Lovato has been candid about abusing cocaine, alcohol, and anti psychotropic drugs prescribed for bipolar disorder and an eating disorder.
In March 2018, Lovato announced she was celebrating six years of sobriety. But she forgot the lyrics to her latest single, "Sober", while performing in concert last week.
The singer responded to a former drug rehab counselor and life coach, Mike Bayer, who attacked her in a social media post.
Bayer, who met the singer at a drug rehab facility in 2011, uploaded a video slamming entitled celebrities who use "excuses" for their drug habits.
"I worked in entertainment for many years being a life coach for a lot of different pop stars and actors, and my biggest pet peeve is when they use excuses because they call themselves artists. I'm here today to explain to you that being an artist and being talented are two different things. To me, being an artist is living your authentic life."
Although Bayer didn't name any particular artist, Lovato tweeted Bayer, saying: "Good luck with your blog."
Photo by Matt Winkelmeyer/Getty Images