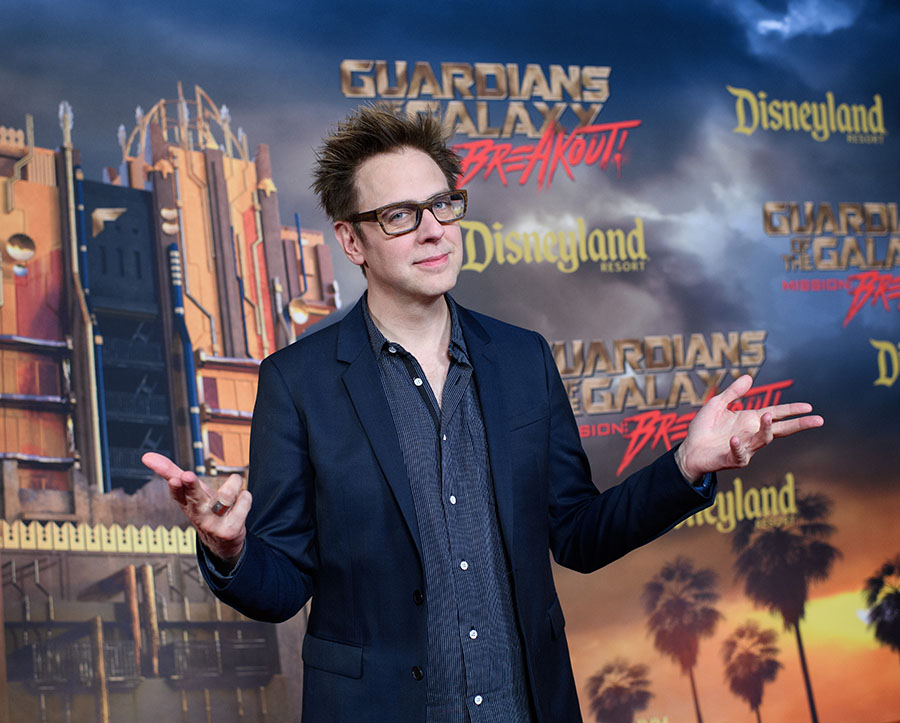 James Gunn was fired as director of the uber successful 'Guardians of the Galaxy' movie franchise after a conservative blog uncovered disturbing tweets on his official Twitter feed.
Disney/Marvel fired Gunn on Friday after he scrubbed 10,000 tweets -- some fantasizing about children.
Disney released a statement on Friday announcing Gunn's termination, saying, "The offensive attitudes and statements discovered on James' Twitter feed are indefensible and inconsistent with our studio's values, and we have severed our business relationship with him."
The troublesome tweets date back to 2008 and as recent as May, during an era when liberals ramped up a campaign to de-stigmatize pedophilia.
On Thursday, as conservative blog The Daily Caller unearthed more of his old tweets, Gunn, 57, issued an apology, which was quickly accepted by his followers.
The director said his offensive tweets about children were just "jokes". He also tweeted fantasies about singer Justin Bieber when he was a boy.
"Many people who have followed my career know when I started, I viewed myself as a provocateur, making movies and telling jokes that were outrageous and taboo," Gunn tweeted. "As I have discussed publicly many times, as I've developed as a person, so has my work and my humor."
Gunn, a very vocal Trump critic, promised to preach more love and less hate on the social media platform.
"It's not to say I'm better, but I am very, very different than I was a few years ago; today I try to root my work in love and connection and less in anger. My days saying something just because it's shocking and trying to get a reaction are over."
He posted a follow-up tweet following his termination on Friday.
"I understand and accept the business decisions taken today…I take full responsibility for the way I conducted myself then. All I can do now, beyond offering my sincere and heartfelt regret, is to be the best human being I can be."
'Guardians of the Galaxy Vol. 3' was in the production phase when Gunn was let go.
The following are a few of Gunn's questionable tweets about children. Most of Gunn's tweets are too offensive to re-post.
Photo by Richard Harbaugh/Disneyland Resort via Getty Images