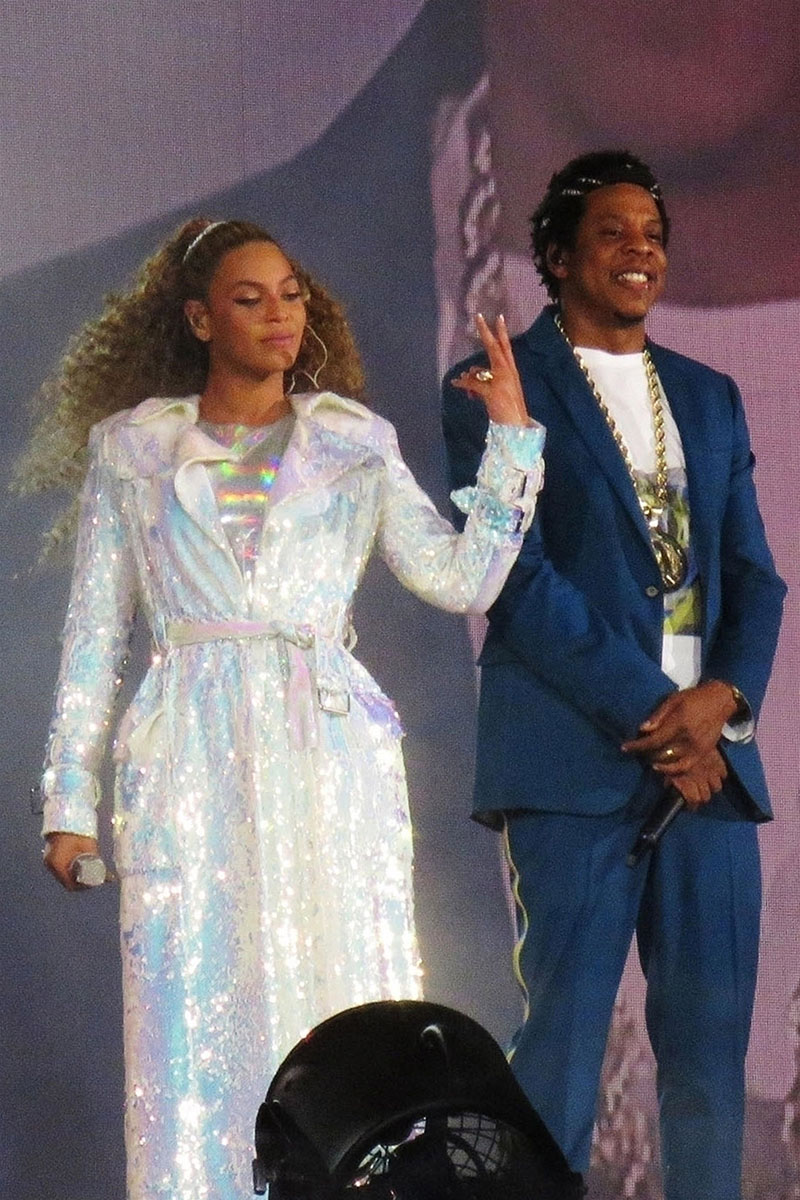 Beyonce and her ailing husband JAY-Z were reportedly attacked by a drunk fan who jumped onstage as their On The Run II concert came to a close at Mercedes-Benz Stadium in downtown Atlanta on Saturday night.
Videos taken by concertgoers shows Beyonce and JAY-Z closing out their sold out show at Mercedes-Benz Stadium. As the power couple held hands and walked offstage, a man hopped onstage and weaved his way between the stunned dancers before pursuing the couple backstage.
What happened next depends on who you ask. Some eyewitnesses claim the guy punched JAY-Z in his head and attempted to snatch Beyonce's wig, but she was too quick for him. Others say the guy didn't get near the power couple before security tackled him and hauled him out of the stadium.
There was even a wild rumor that Beyonce was stabbed with a sharp object.
In the midst of all the chaos, the couple's male dancers began fighting each other onstage!
As rumors spread like wildfire online, Beyonce's publicist released a statement confirming Bey and JAY were fine. The second show at Mercedes-Benz Stadium will go on as scheduled Sunday night.
You can bet security will be extra tight at the 2nd show on Sunday, which is still not sold out.
Photo by BACKGRID