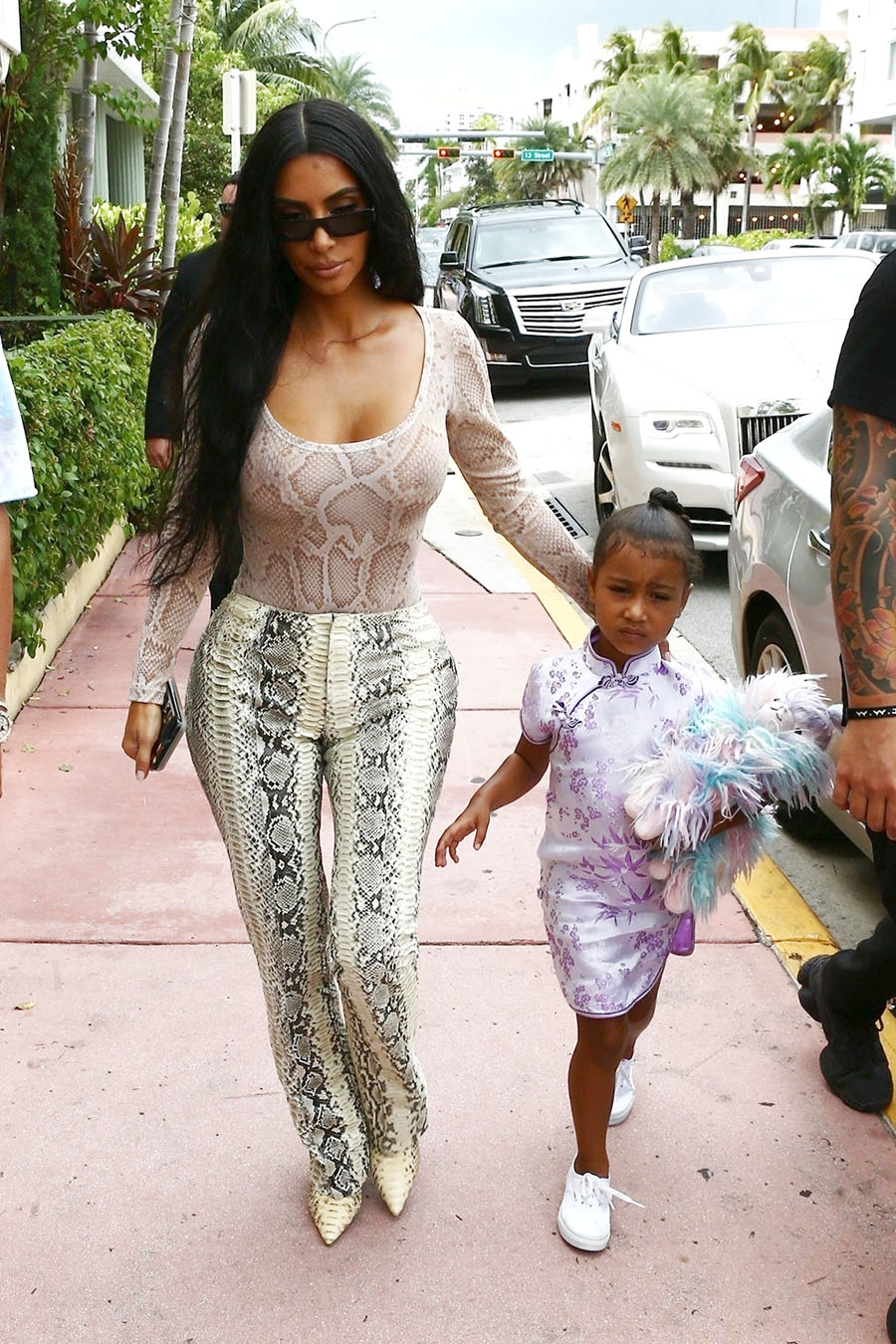 Kim Kardashian is being harshly judged as a bad mom for sitting separately from her 5-year-old daughter, North West, at a Miami restaurant. Another patron took to social media to slam the socialite as "sad" after she was spotted sitting at a separate table from her daughter and the child's nanny.
According to Page Six, Kim stopped by Miami's upscale Carpaccio restaurant to grab a bite to eat over the weekend. But instead of sitting at the same table with her daughter, she sat at a separate table while the toddler ate with her nanny.
Sources tell Page Six that Kim ate alone because camera crews were filming her, and she didn't want them to get North in the shot.
TV ratings for the family reality show, Keeping Up with the Kardashians, remains low at just under 1.3 million viewers this past Sunday.
Imagine the possibilities if Kim could convince just 5% of her 175 million followers (across 2 platforms) to watch her reality show.
Photo by VAEM / BACKGRID