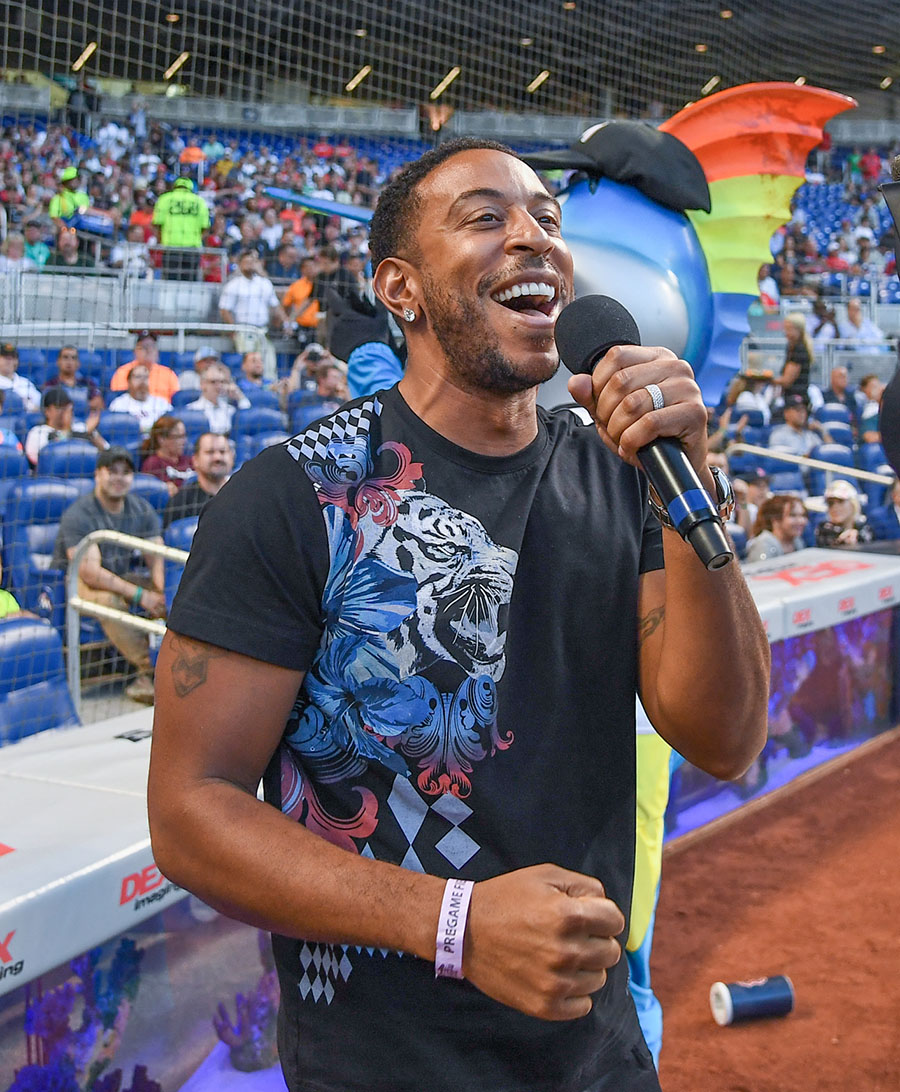 No one can deny the fact that rapper Chris "Ludacris" Bridges is very generous when it comes to giving back to his community. But he also blesses other communities by picking up the tab for groceries at Whole Foods, Costco and other stores.
Whole Foods shopper Therra Cathryn raised eyebrows when she wrote about her experience with a clean cut man who paid for her groceries when her items became mixed up with his at the cash register.
Cathryn, who ran into financial problems recently, was given a Whole Foods gift card to purchase food for her pets -- over $350 worth.
Ludacris was also in the Whole Foods shopping that day.
"While in line, I was so tired and the food for my pets kind of ended up in with the stuff of the guy ahead of me on the conveyor belt," she wrote in a Facebook.com post dated July 30.
"'Whoa,' I said to the very pretty cashier, 'Oh no, sorry, that's mine. So sorry.'
"The guy in front of me said, 'I might as well get it,'" she continued.
"He wanted to buy food for my pets. I even clumsily tried to stop the cashier at a certain amount, because the gift card was for $250 and I had gone way over, which at Whole Foods is far too easy to do."
Cathryn said she declined the man's offer to buy her pet food.
"He stopped me, 'I said I got this,'" he said.
When he left the store, the cashier informed Cathryn who her benefactor was.
After Cathryn's Facebook post was picked up by mainstream media outlets, the NY Times did a little digging and found over 100 posts on social media documenting Ludacris' numerous trips to grocery stores, where he picks up the tab for shoppers in affluent area codes.
Ludacris just bought my cousins groceries in a Whole Foods in ATL and let's just add that to the list of reasons to live there

— K CHAMP (@kir001952) May 22, 2018
@Ludacris im so sorry my fiancé had absolutely zero chill when we saw you in fresh market tonight i am very embarrassed you had to see me holding him back. we're big fans and hope you enjoy your groceries!

— Caroline (@imcarolinelogan) May 17, 2018
Photo by Mark Brown/Getty Images