Viewers of HBO hit show "Insecure" were irate when they learned fan favorite Lawrence (Jay Ellis) was not returning for season 3. The series' showrunner Prentice Penny said Lawrence was written out of the show so that Insecure's co-creator, writer and star Issa Rae can grow and mature.
"We never wanted people to get comfortable," he tells Variety. "We always wanted each season to feel very different from the previous in different ways, so how do we grow and mature as writers but still keep the show feeling the way it feels?"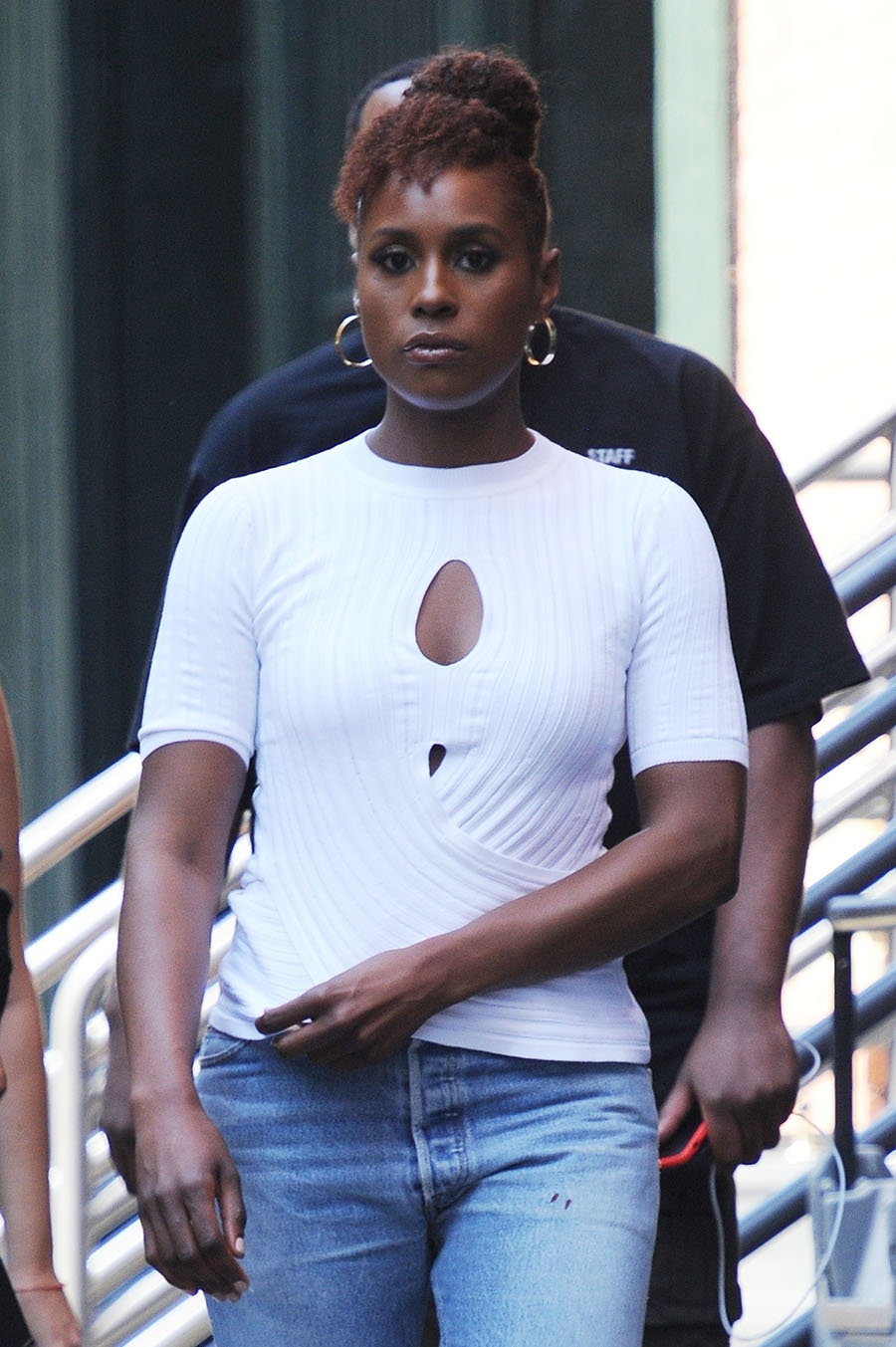 Despite the show's title, Insecure, Penny says he wants the characters to mature and grow by embracing the theme "adulating".
"[Issa] can't keep doing what she's doing and be unaware of the consequences. That resonated and affected how we made decisions for all of the characters."
Regarding the decision to write Lawrence out of the show and focus more on Daniel (Y'lan Noel), Penny says, "As we got into the writers' room and started talking about, 'Well, what is [Lawrence] doing?' It was hard to tether him because so much of his life is based on Issa. So we knew we wanted to see more of Daniel, because that's who she's living with, and we still wanted to see a lot of Issa and Molly, and we were like, 'Well, we only have 28 minutes to tell the show' and we can't really do a Lawrence work story because that doesn't have anything to do with Issa or our world."
The show's fans are still upset and some vow to boycott the series if Lawrence is not brought back.
Photo by JosiahW / BACKGRID