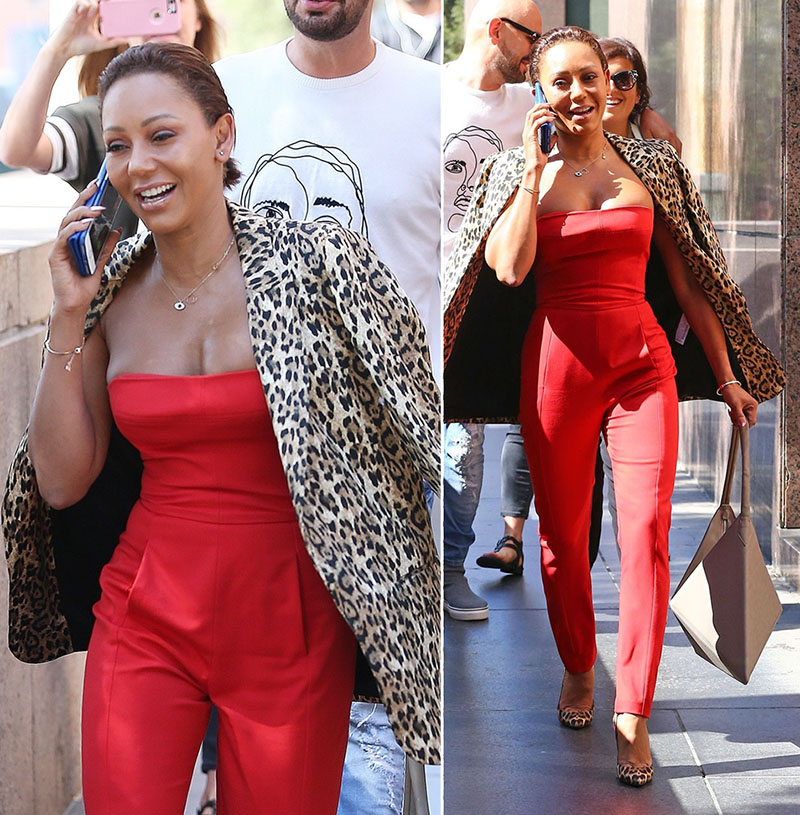 Singer Melanie "Mel B" Brown was in a good mood as she left a Los Angeles courtroom today with her rumored lover Gary Madatyan. Mel B was in court for a hearing with ex-husband Stephen Belafonte over child custody.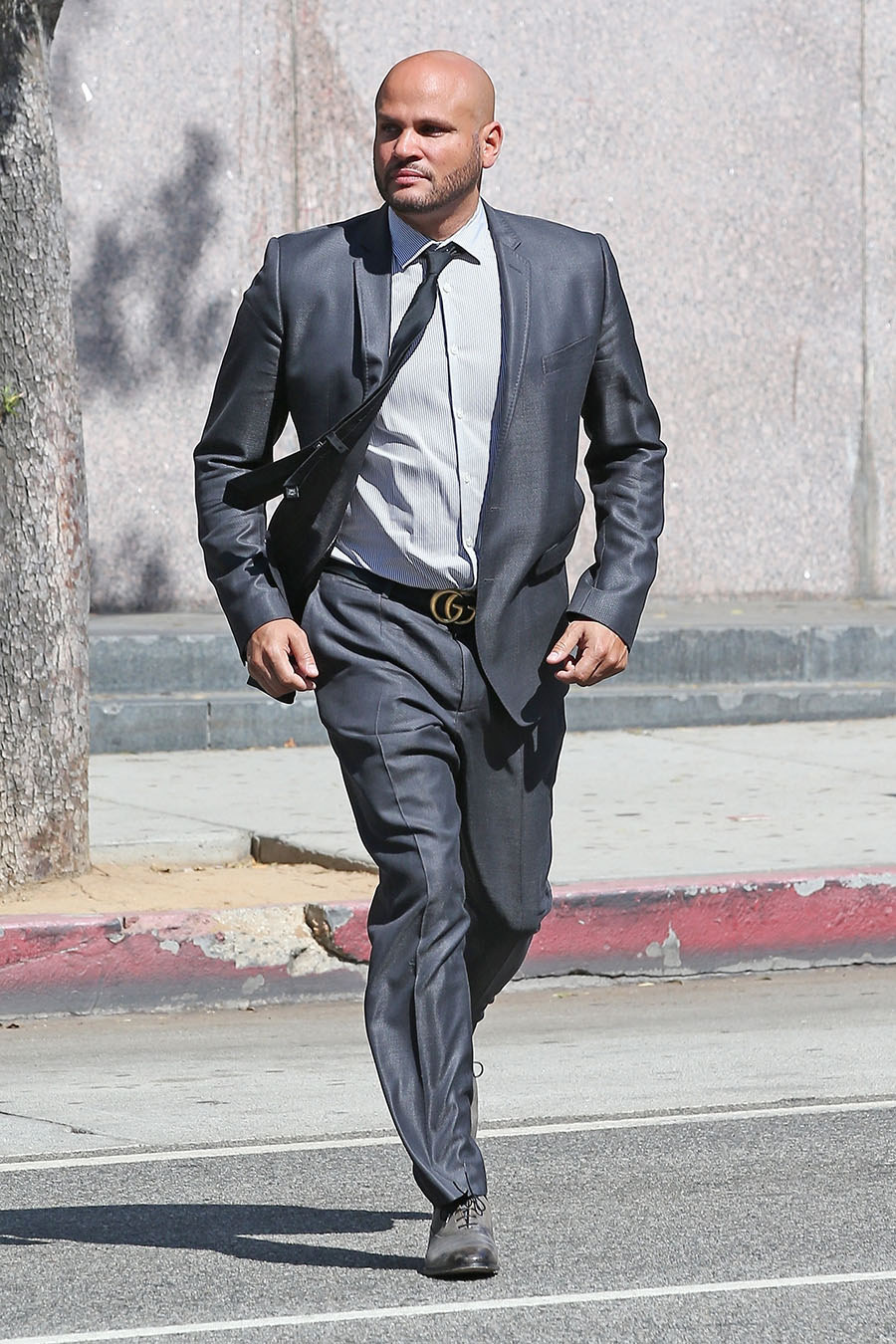 According to The Blast, Stephen (pictured) claimed that Mel isn't fit to retain custody of her children, because she's a raging alcoholic.
Stephen is battling the 43-year-old Spice Girls singer for custody of their daughter Madison Brown Belafonte, 6.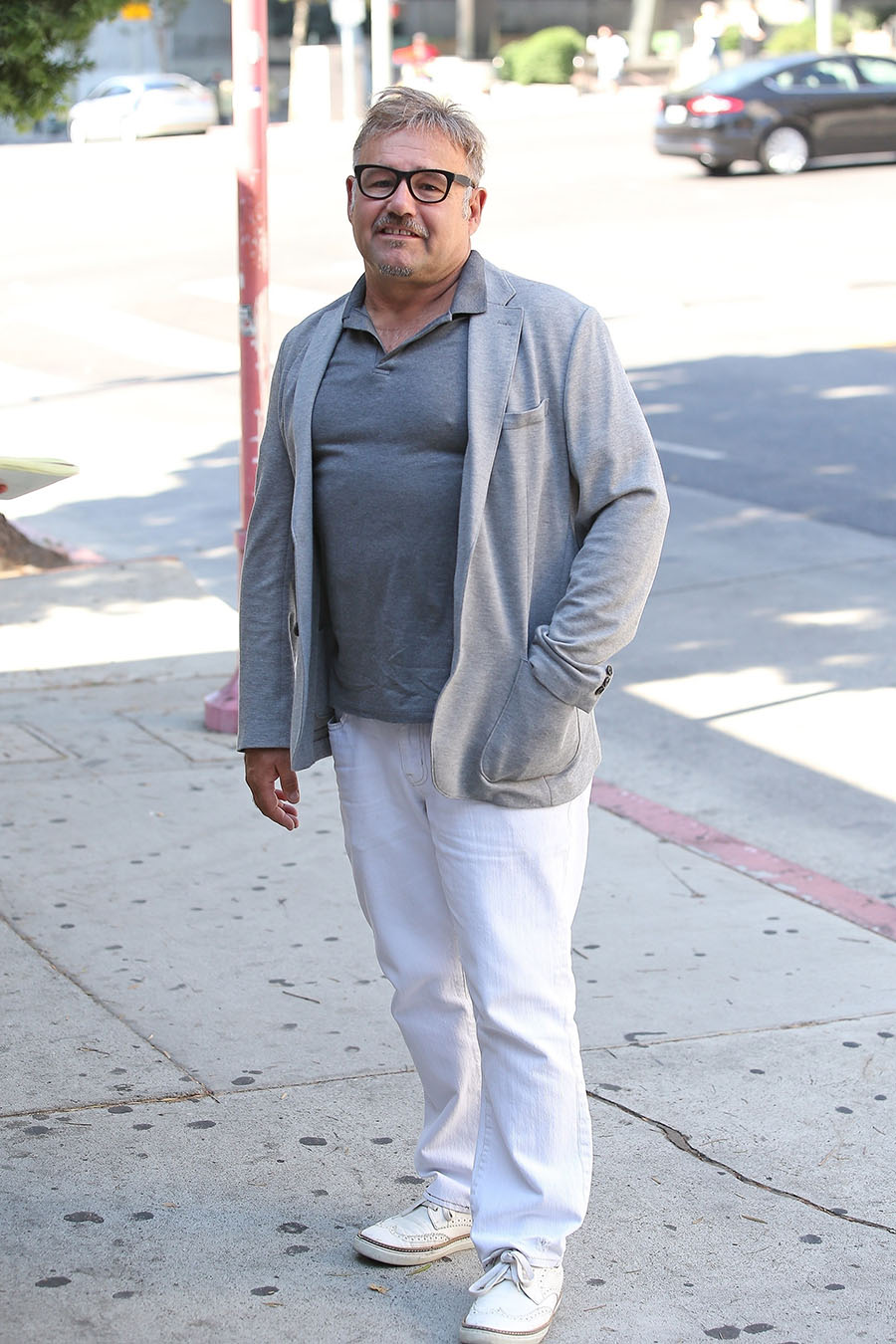 Stephen's witness was a man named Russell Updegraff (pictured), who claims he worked as a caregiver for Mel B's two children, Angel Iris Murphy Brown, 11, and Madison.
Updegraff testified that Mel B has a "serious drinking problem."
Updegraff claims Mel "usually drinks daily, often passing out later in the day or blacking out." He also accused the mother-of-2 of bringing strange men around the children. Alarmingly, one of the men attempted to molest one of the girls.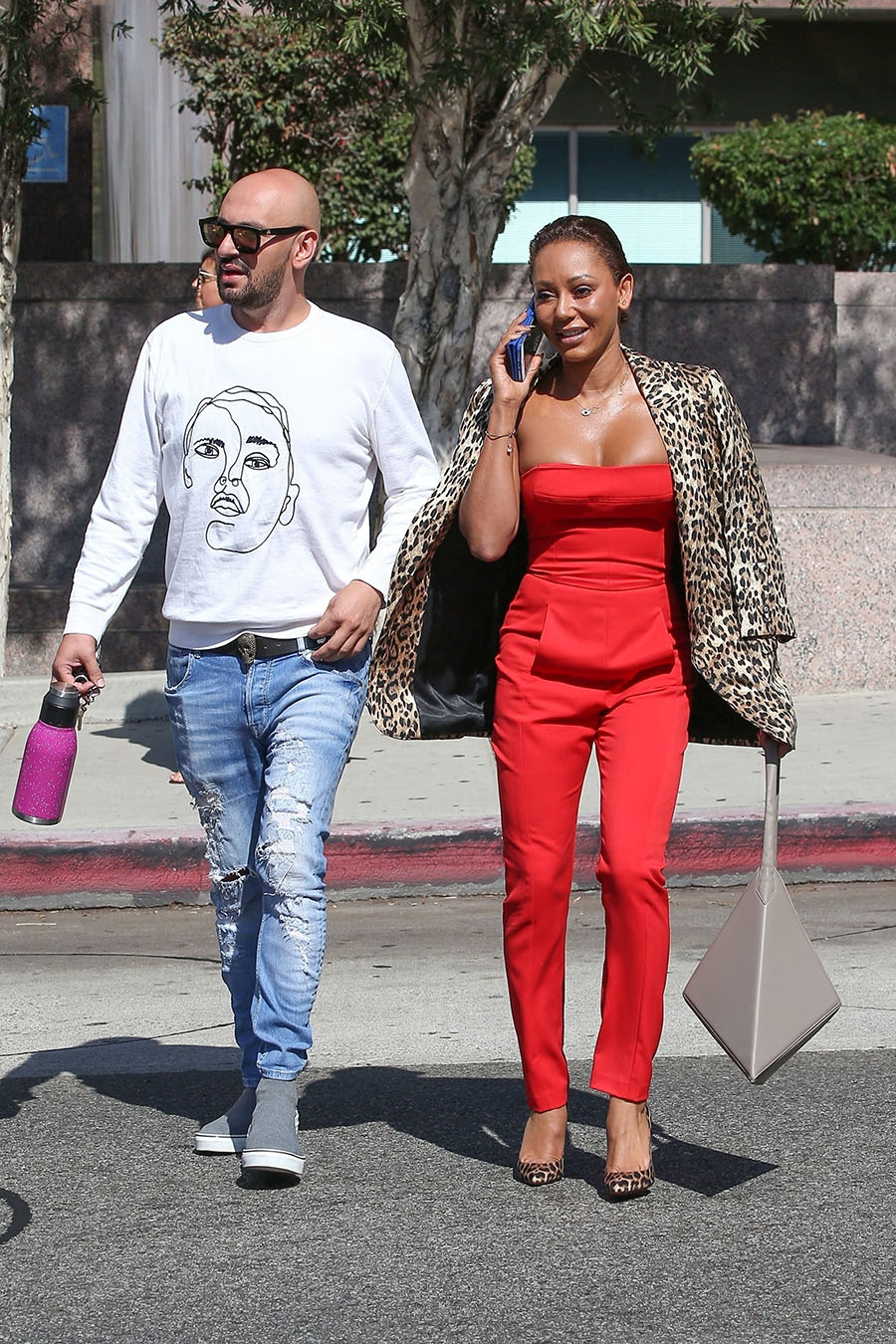 He says Mel B often starts the day with a beer -- sometimes as early as 10:00 AM -- before moving on to wine or hard liquor.
Updegraff claims that Mel B often sends him to fetch cocaine for her -- confirming that Mel B has a substance abuse problem.
"I recall that Melanie asked me if I could get her cocaine when she was in the hospital on the day she gave birth to Angel," he said.
According to Updegraff, Mel's drinking leads to aggressive behavior towards the children. He describes one incident, saying, "Angel came running into my room, claiming that her mother grabbed her, shook her and dug her nails into her."
Updegraff also claims Mel B brings strange men home. He claims one of the men "told me that he was taking Madison to the bathroom to shower her off" after they had been in the pool together.
Updegraff says he later told Mel about the incident but she "dismissed the whole issue, saying that's 'how french people are.'"
The custody hearing is scheduled to take place this afternoon.
Photos by LALO / CPR / GLH / BACKGRID