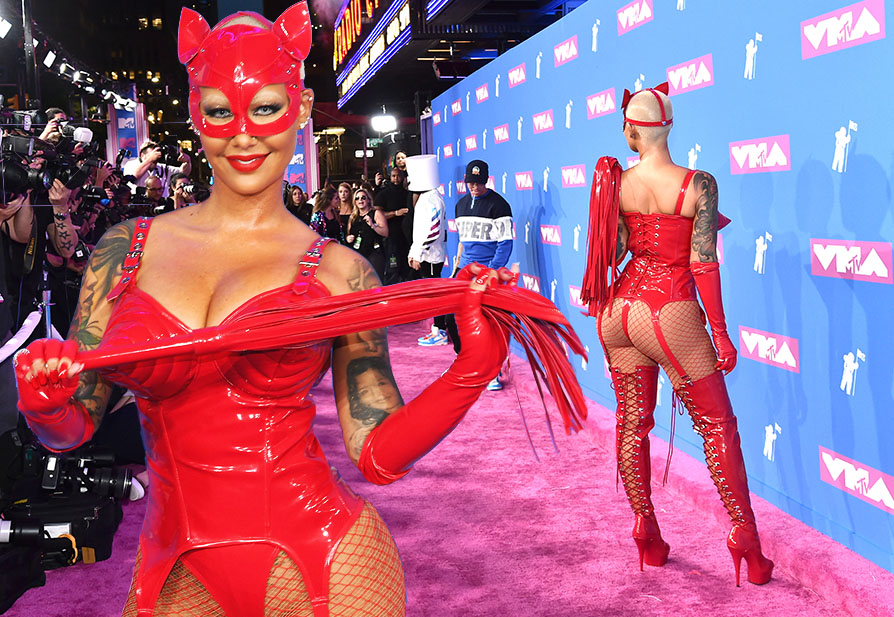 Amber Rose was there embarrassing herself as usual. Remember when the MTV Video Music Awards was a showcase for musical talent?
Rapper Nicki Minaj barged into the MTV VMAs like she owned the place on Monday night. Nicki's behavior on social media over the past few days is a source of concern for her worried fans.
Nicki's fans thought she lost her mind after her album, Queen, was bumped from the #1 spot on the charts by Travis Scott, a mumble rapper whose only claim to fame is knocking up Kylie Jenner.
Blac Chyna showed her entire azz at the 2018 MTV VMAs on Monday night. They might as well change the name from the MTV VMAs to the MTV Social Media Awards.
Power couple Gucci Mane and Keyshia Ka'Oir-Mane showed off their high style on the red carpet.
Baseball great Alex Rodriguez, left, gave a helping hand to his fiancée Jennifer Lopez as she graced the red carpet at the 2018 MTV Video Music Awards at Radio City Music Hall in New York City.
Photoa by Nicholas Hunt/Getty Images