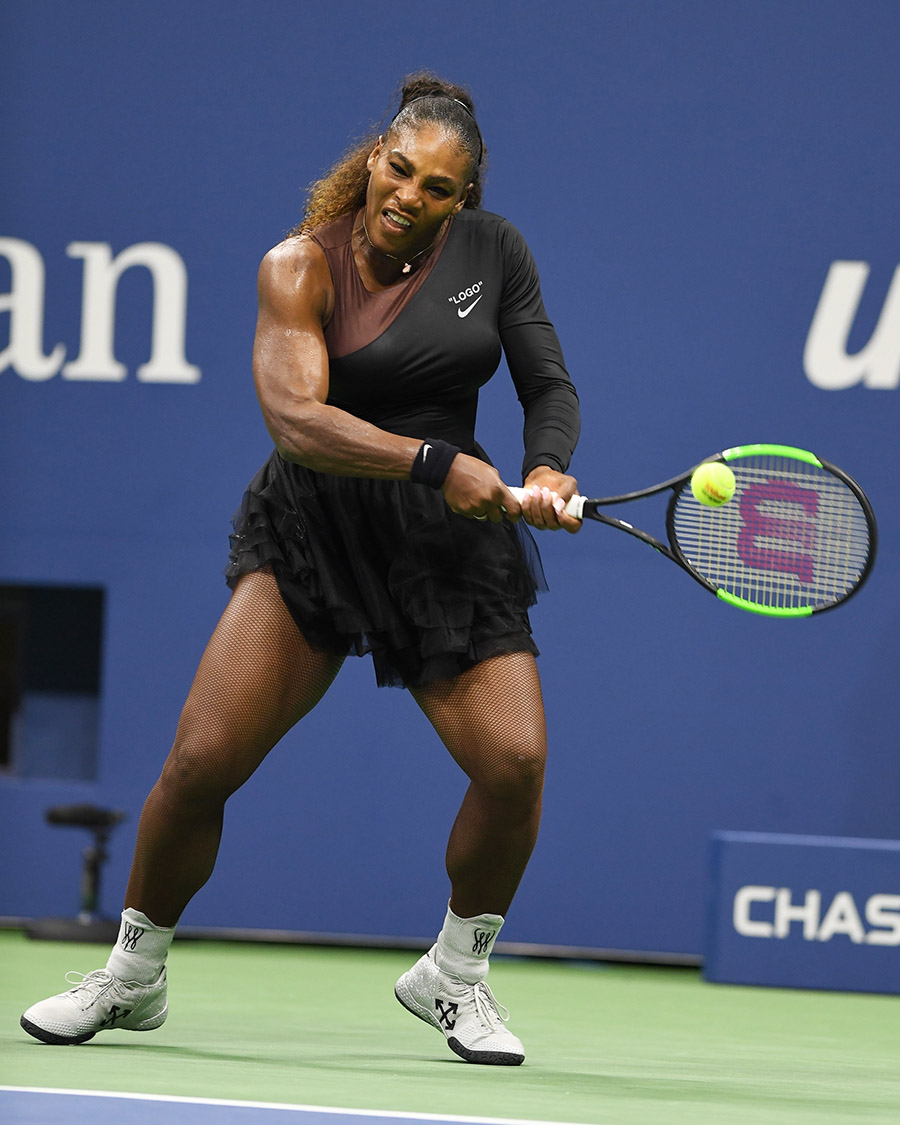 Serena Williams easily won her opening round tennis match at the U.S. Open in the Arthur Ashe Stadium in Flushing Meadows, NY on Monday. She wore a black tutu designed by Virgil Abloh x Nike and a pair of Off-White x Nike tennis shoes designed exclusively for her.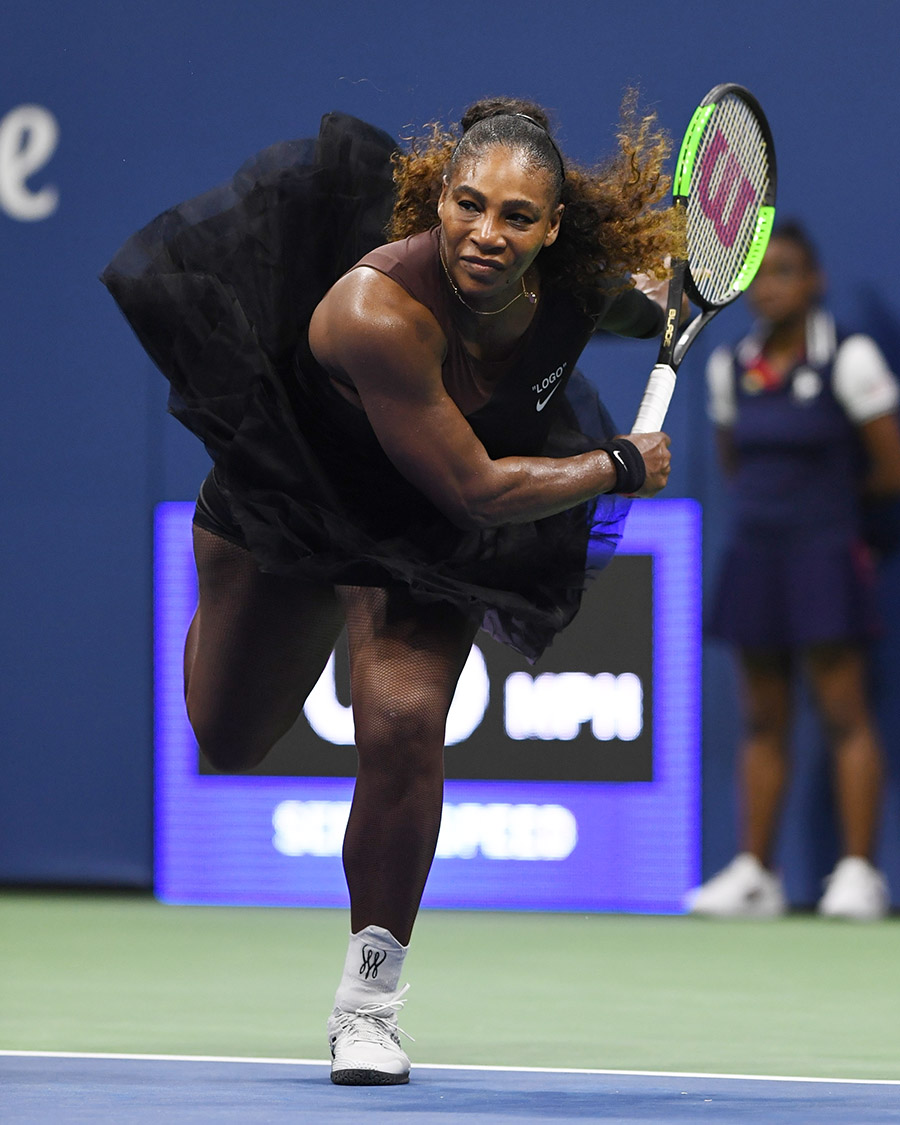 The 36-year-old champ defeated Poland's Magda Linette 6-4, 6-0 to advance to round 64 on Wednesday.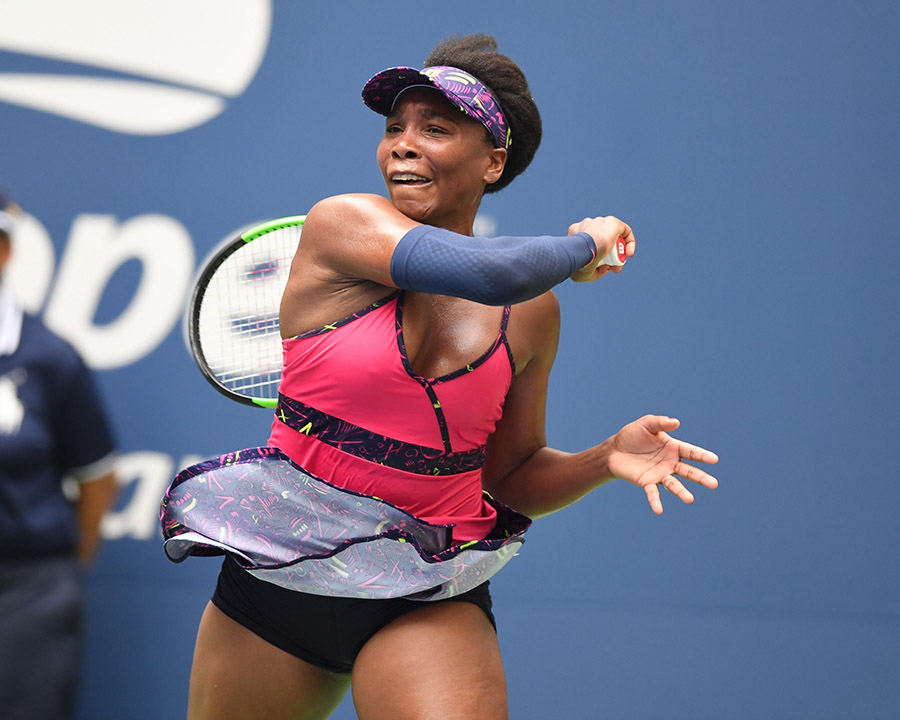 Serena's sister Venus Williams, 38, also won her opening round match in 3 sets, 6-3, 5-7, 6-3, against Russia's Svetlana Kuznetsova on Monday.
Serena made headlines last week when the French Open announced it was banning the provocative black catsuits. Serena has won the French Open title three times.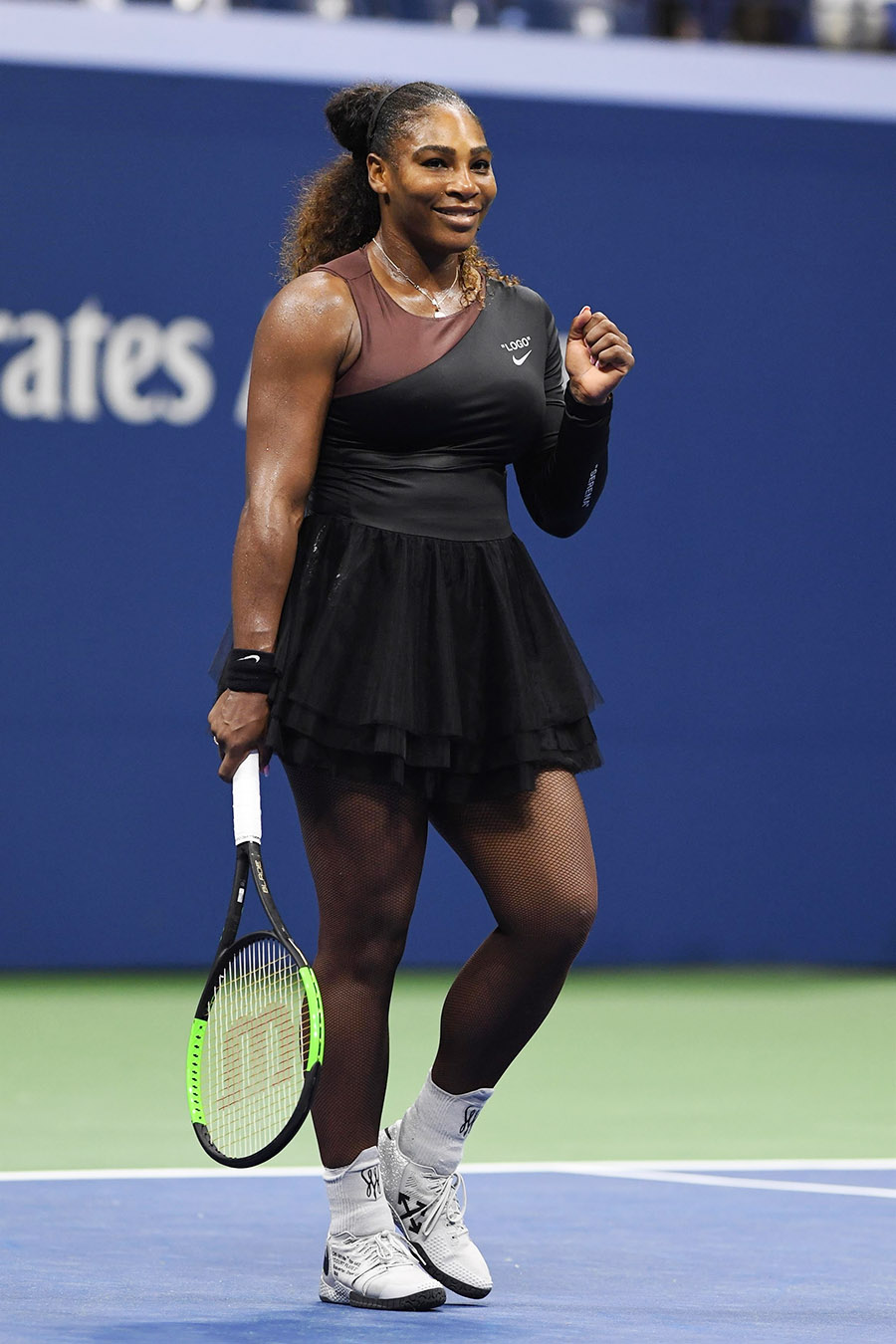 Bernard Giudicelli, president of the French Tennis Federation, said the ban was necessary to bring respectability and decorum back to the French Open.
"I think that sometimes we've gone too far," he said without naming anyone in particular.
But Serena knew he was referring to her — since she is the only player who wears the sexually suggestive skintight tennis outfits.
The tennis superstar was asked about the catsuit ban at a press conference ahead of the U.S. Open tennis tournament this week.
Serena, who was previously hospitalized with blood clots in her lungs, said she wears the catsuits for medical reasons, not to flaunt her ample curves.
"I think that obviously, the Grand Slams have a right to do what they want to do," Serena said, explaining that she had spoken to Giudicelli and that she had a strong relationship with the French official.
Serena added that she is confident she will get the go-ahead to continue wearing the black catsuits at the French Open at Roland Garros Stadium next year.
"If they know that some things are for health reasons, then there's no way that they wouldn't be okay with it. So, I think it's fine," the tennis legend added.
Check out this tearjerker ad showing 9-year-old Serena being coached by her dad in a new Nike commercial. Dads are so important in a young girl's life.
https://www.youtube.com/watch?v=Dsn7lgFN4oE
Photos by MediaPunch / BACKGRID