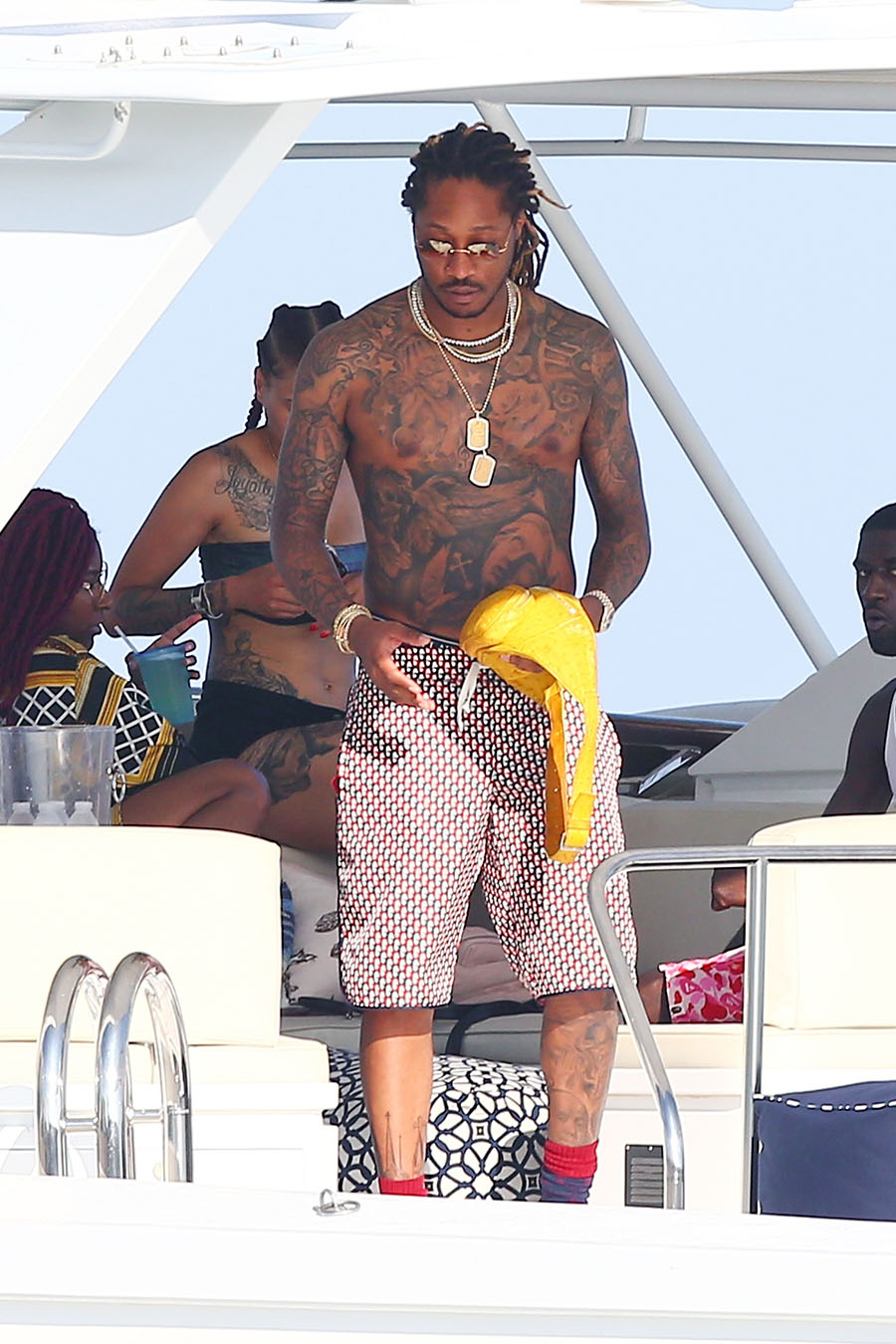 Rapper Future Hendrix went on vacation with his crew and one of his baby mamas Brittni Mealy, the mother of his 6-year-old son Prince. The group went yachting off the coast of Cabo San Lucas, Mexico this week. Future enjoyed a day on the high seas with Brittni and a bevy of beautiful women, presumably Brittni's friends.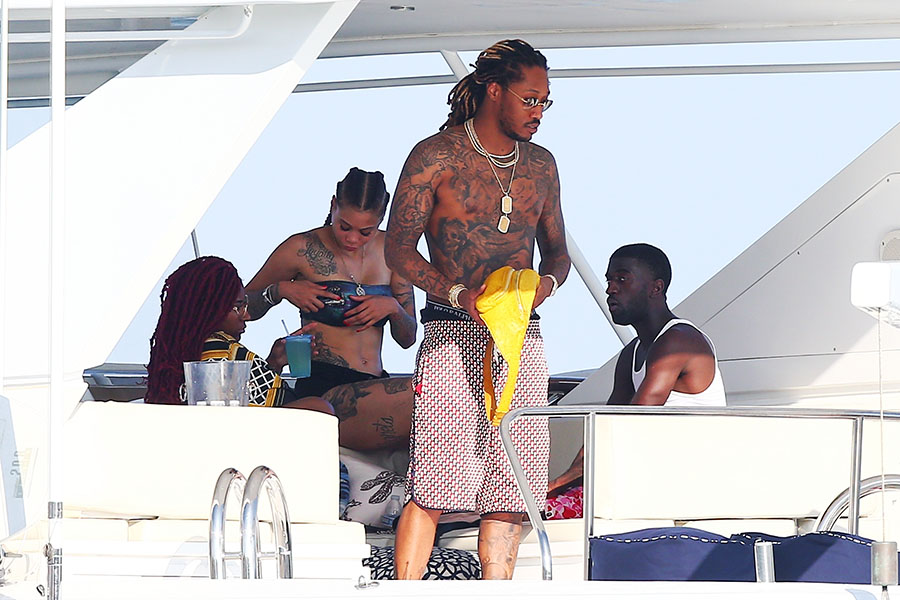 The expectant father relaxed on a rented yacht off the coast of Mexico, as the working girls lounged around on the deck in string bikinis.
Future and his boys rented Jet Skis and other water craft as they enjoyed the warm Mexican waters while soaking up the Sun.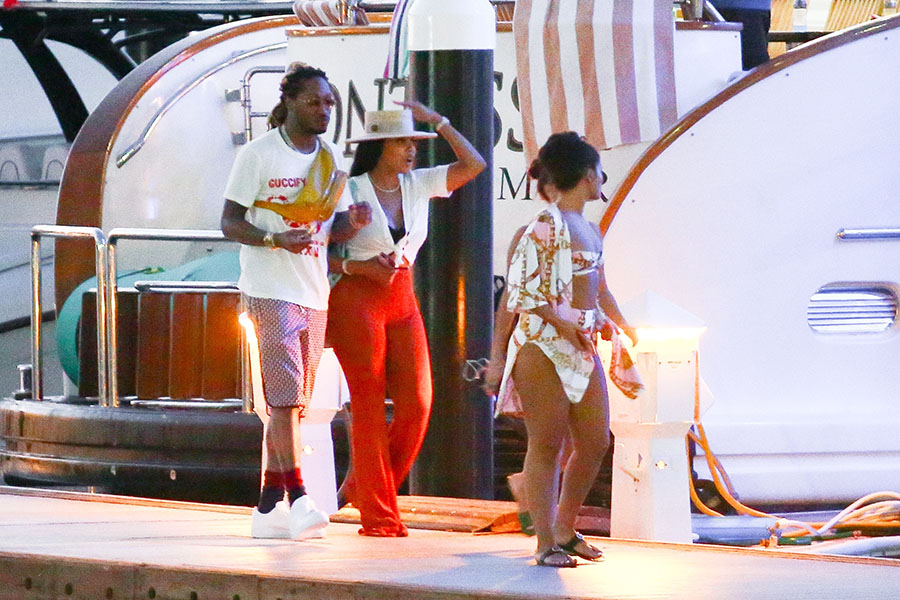 Your auntie recalls the champagne days when all the ballers had unlimited cash flows. They would take half the strip club on vacation with them - and since I was the club photographer, they would ask me to come along to document the debauchery on film.
I politely declined.
Photos by Dsanchez / BACKGRID