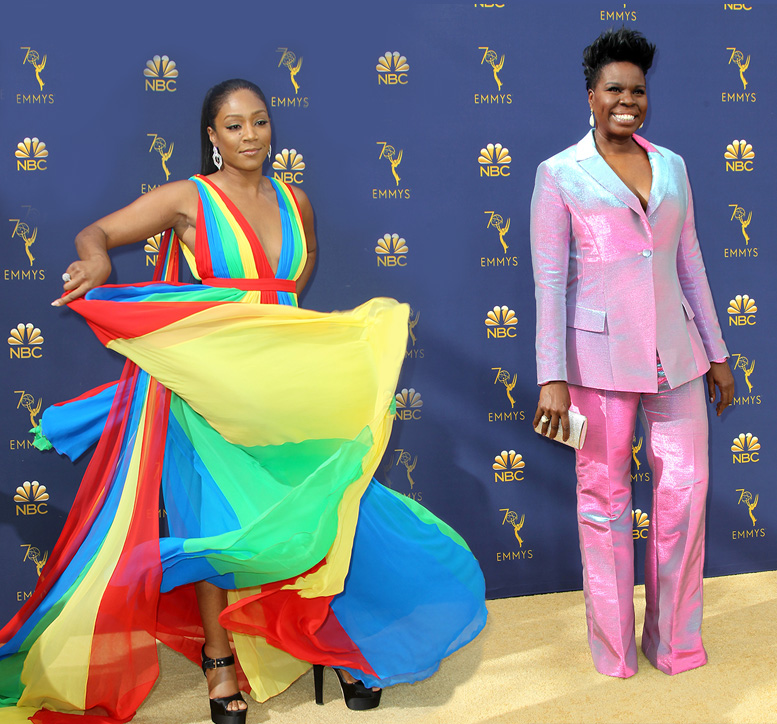 The 2018 Emmy Awards telecast aired last night on NBC. The biggest buzz of the evening occurred when director Glenn Weiss dropped to one knee and proposed to his girlfriend Jan during his acceptance speech.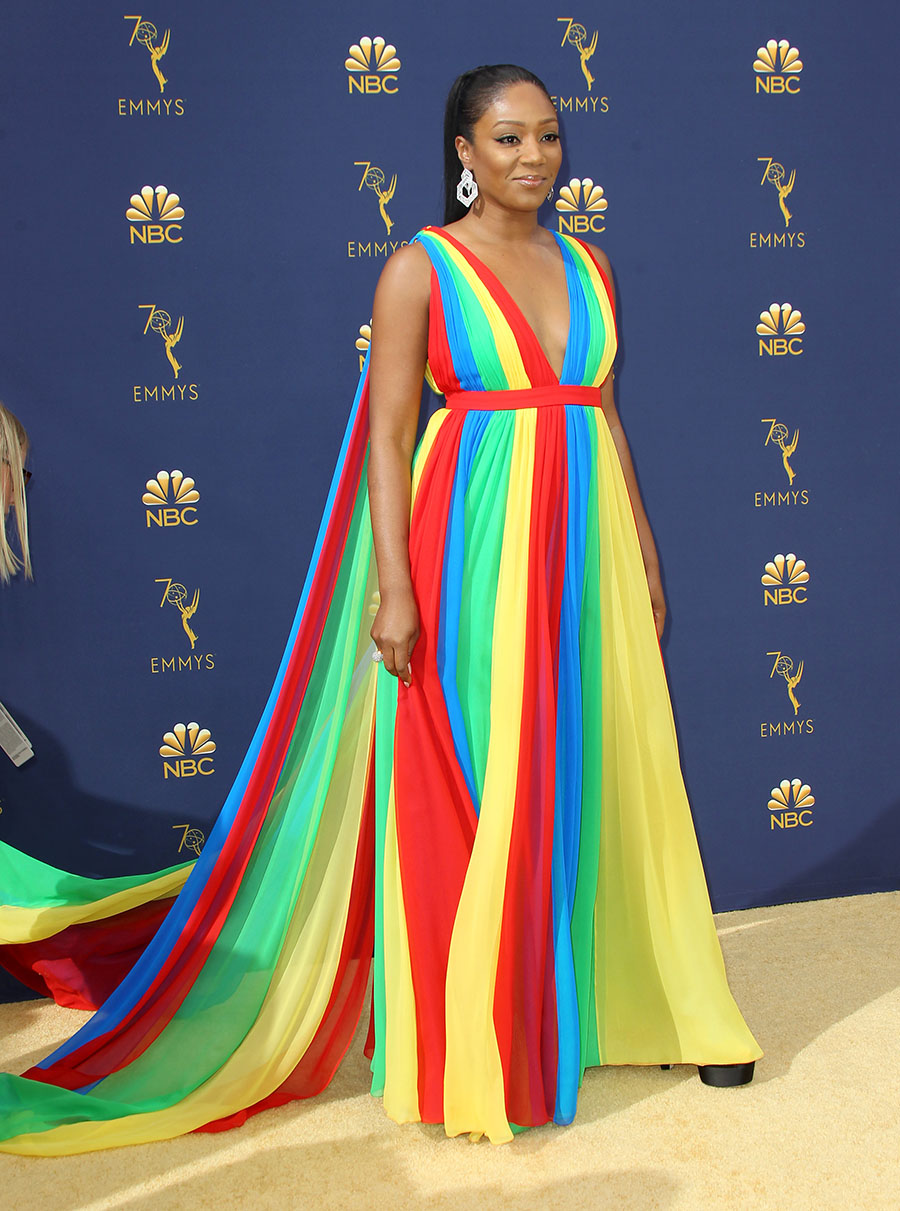 Comedic actress Tiffany Haddish, who won an Emmy award for hosting Saturday Night Live, wore a custom frock featuring the colors of the Eritrean flag. Her father is Eritrean.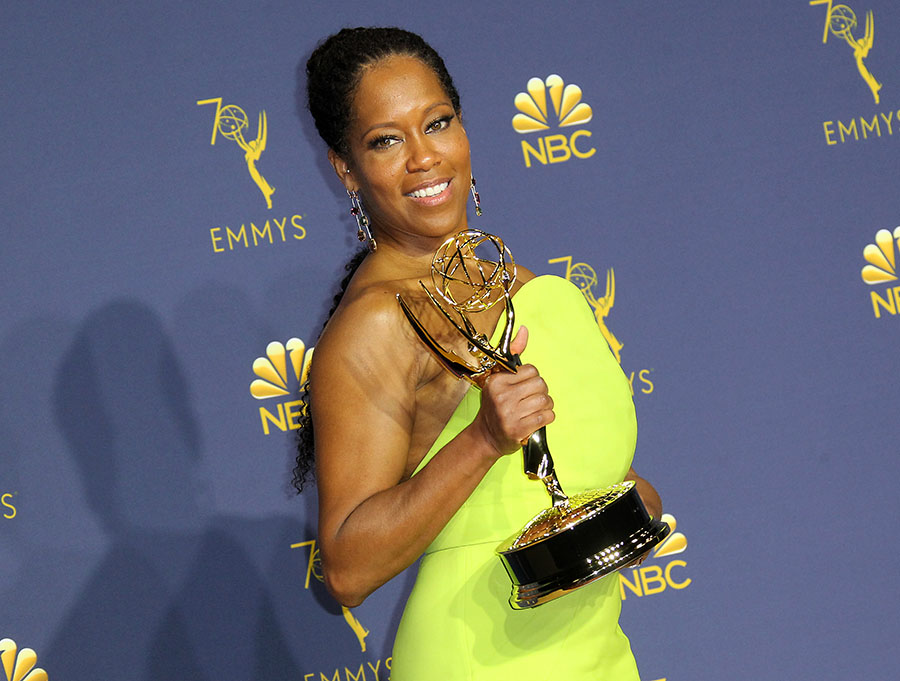 Comedienne Leslie Jones (pictured top right) also trended on social media for her ecstatic reaction to actress Regina King, pictured, winning an Emmy in a limited series or movie for Seven Seconds. King was the first non-white actor to win last night.
And, of course, liberal awards shows wouldn't be news worthy if they weren't political.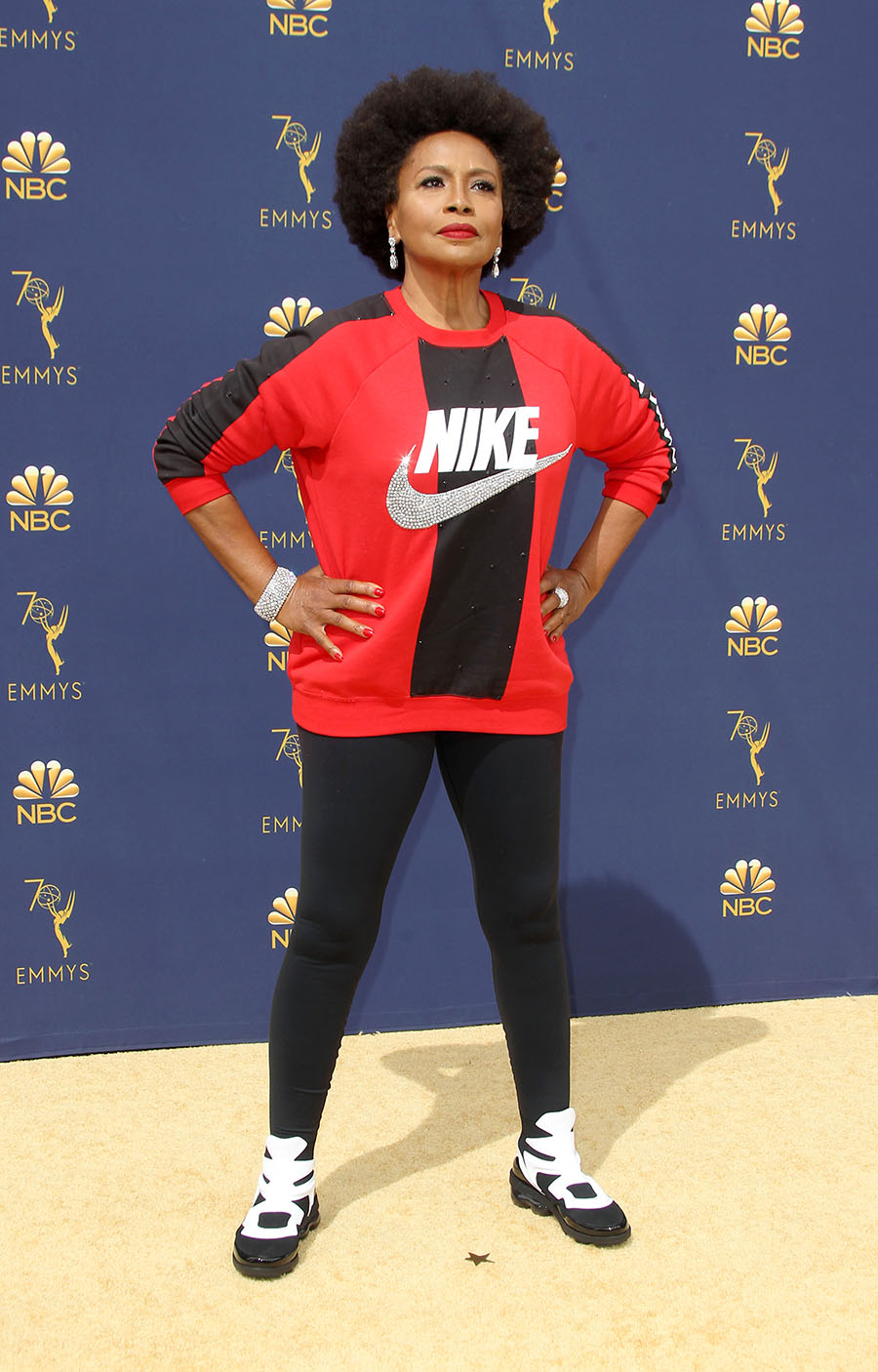 Comedic actress Jenifer Lewis wore Nike gear to show support for activist Colin Kaepernick. And Saturday Night Live comic Michael Che sparked debate when he handed out awards to legendary Black actors in a skit titled "Reparation Emmys".
Che criticized the Emmy Awards' 70-year history of overlooking Black actors for Caucasian actors.
Longtime Emmy viewers, who remember when Susan Lucci (Erica Kane) couldn't win an Emmy to save her life, were disturbed to see the likes of Tiffany Haddish walk away with a coveted trophy.
Many accused the Emmys of handing out token awards to placate people of color and social justice warriors (SJWs) on social media.
Photos by FayesVision/WENN.com, Adriana M. Barraza/WENN.com