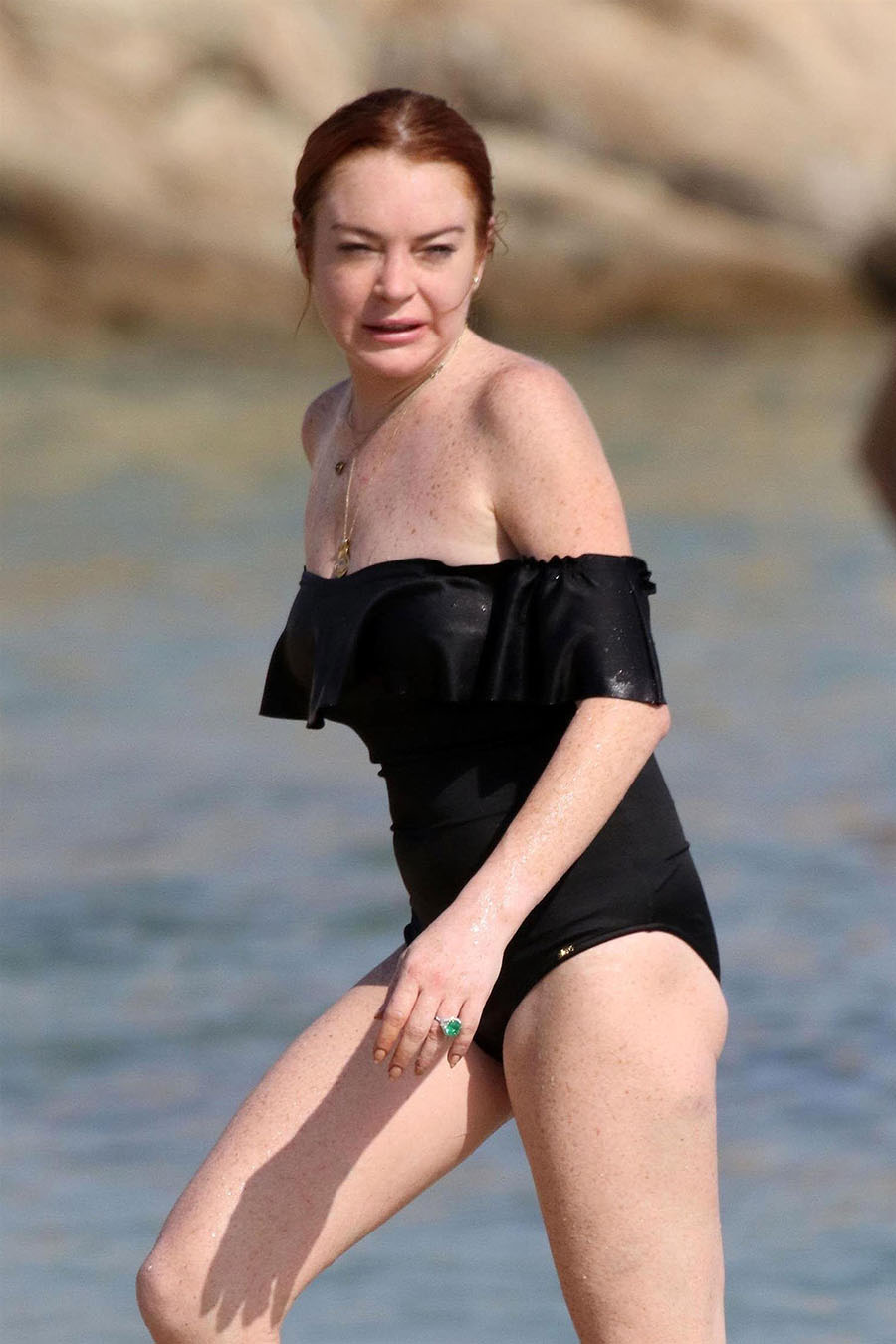 Actress Lindsay Lohan learned a hard lesson about making wild accusations. The 32-year-old was apparently attacked for accusing strangers of human trafficking.
On Friday, Lindsay posted a since-deleted video on her Instagram account that showed her pursuing a Syrian family down a street.
She explained to her Instagram followers that she was "worried" about the two young boys with the family.
"I just want to show you a family that I met that's a Syrian refugee family that I'm really worried about," she explains as she approaches the group.
For some unknown reason, Lindsay jumped to the conclusion that the family was trafficking the two young boys.
"Tell me your story. So I can help you. What's happening? They're trafficking children," she says in the video.
She assured the boys that she wouldn't leave them alone.
"I won't leave until I take you. "Now I know who you are. Don't f–k with me."
Lindsay, who has a history of drug and substance abuse, tells the children: I'm with you. I'm with you, boys. Don't worry. I will walk forever. I'll stay with you. Don't worry."
She chastised the adults whom she accused of human trafficking, "You're ruining Arabic culture by doing this. You're taking these children. They want to go."
A woman with the boys appeared to attack Lindsay, as the actress reached out for one of the boys, "Give me your hand."
Her camera falls to the ground, as the woman punched her in the face.
"I'm like, in shock right now," Lindsay cries as the family walks away.
Lindsay is going to get herself hurt messing around with those Syrians! Whitney Houston said it best: "Watch what you say, baby girl!"
Photo by BACKGRID