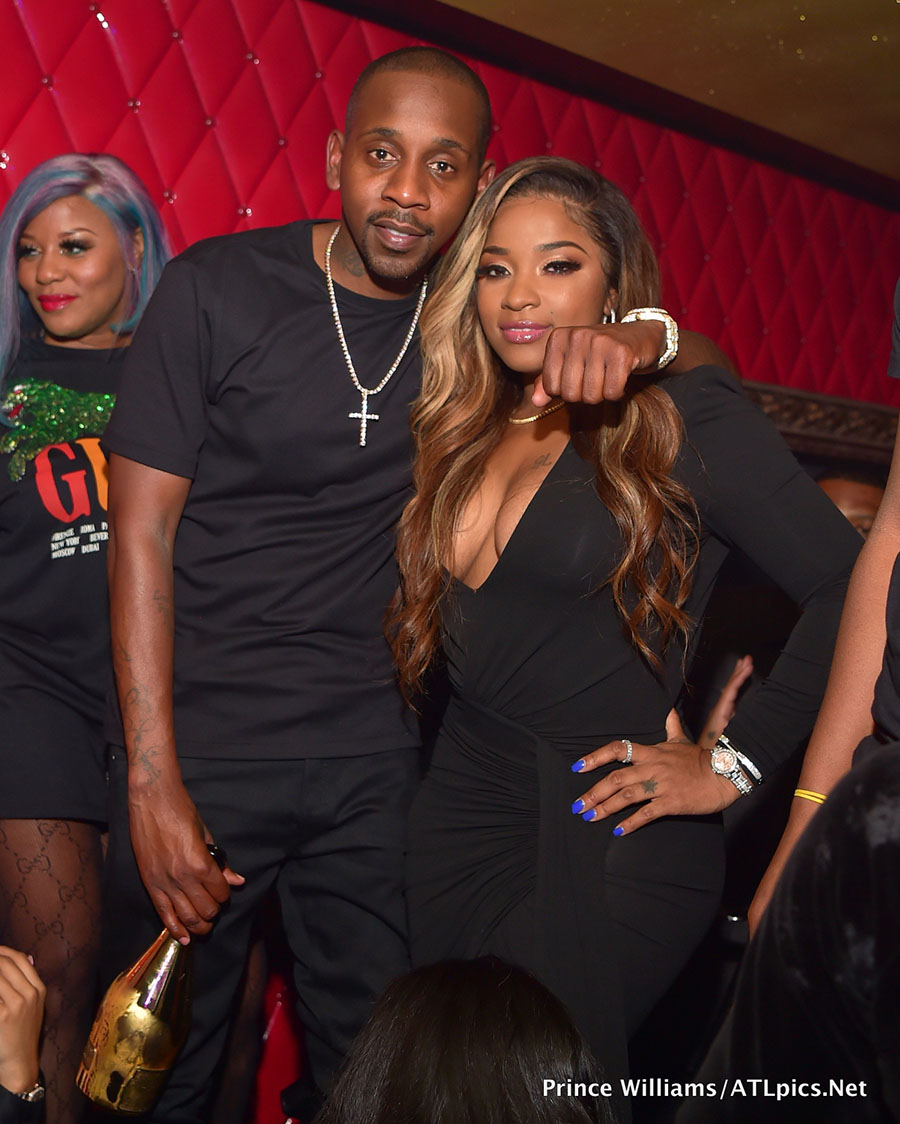 Atlanta club promoter Mr. Ruggs, pictured here with Atlanta socialite Toya Wright, celebrated his birthday at his annual All-Black Affair at Compound Nightclub in Atlanta on Sunday.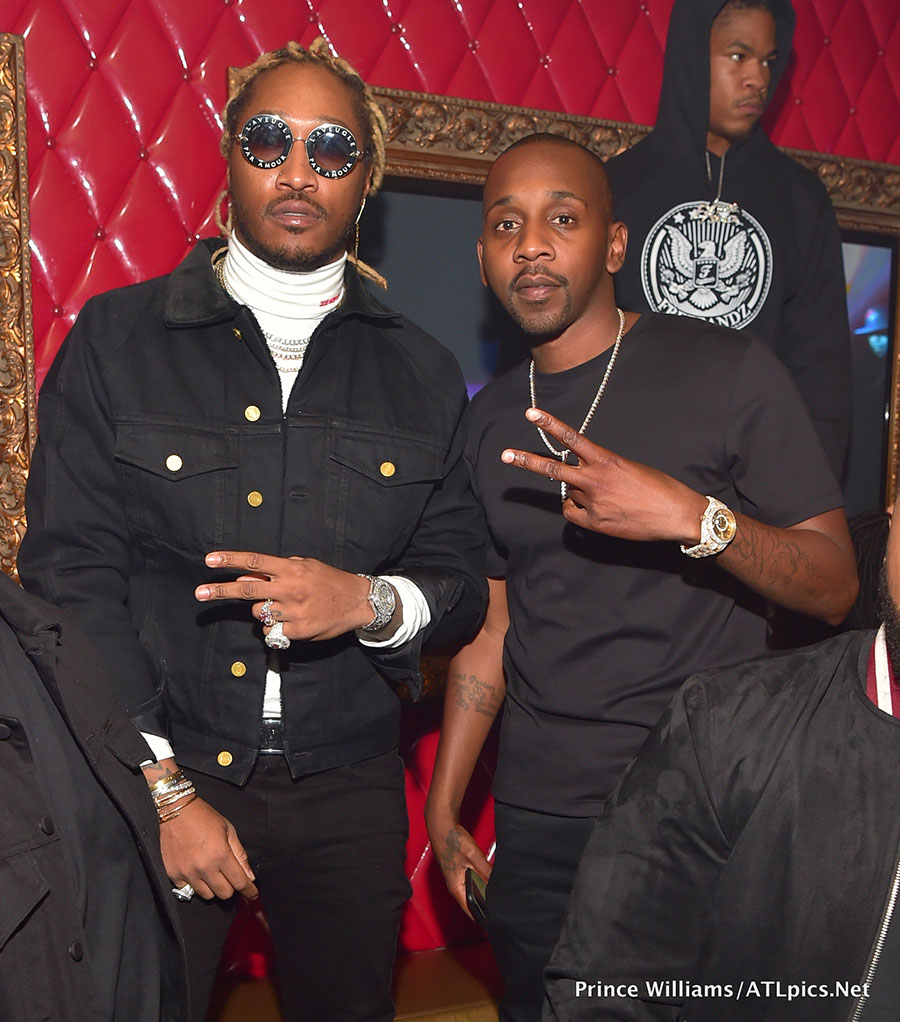 Special invited guests included Future Hendrix, pictured left with Ruggs; Kandi Burruss and her husband Todd Tucker, Toya Wright and her baby daddy Robert 'Red' Rushing, Kirk and Rasheeda Frost, Rocko Da Don, Rico Love, Delicia Cordon, Angel Love, and more!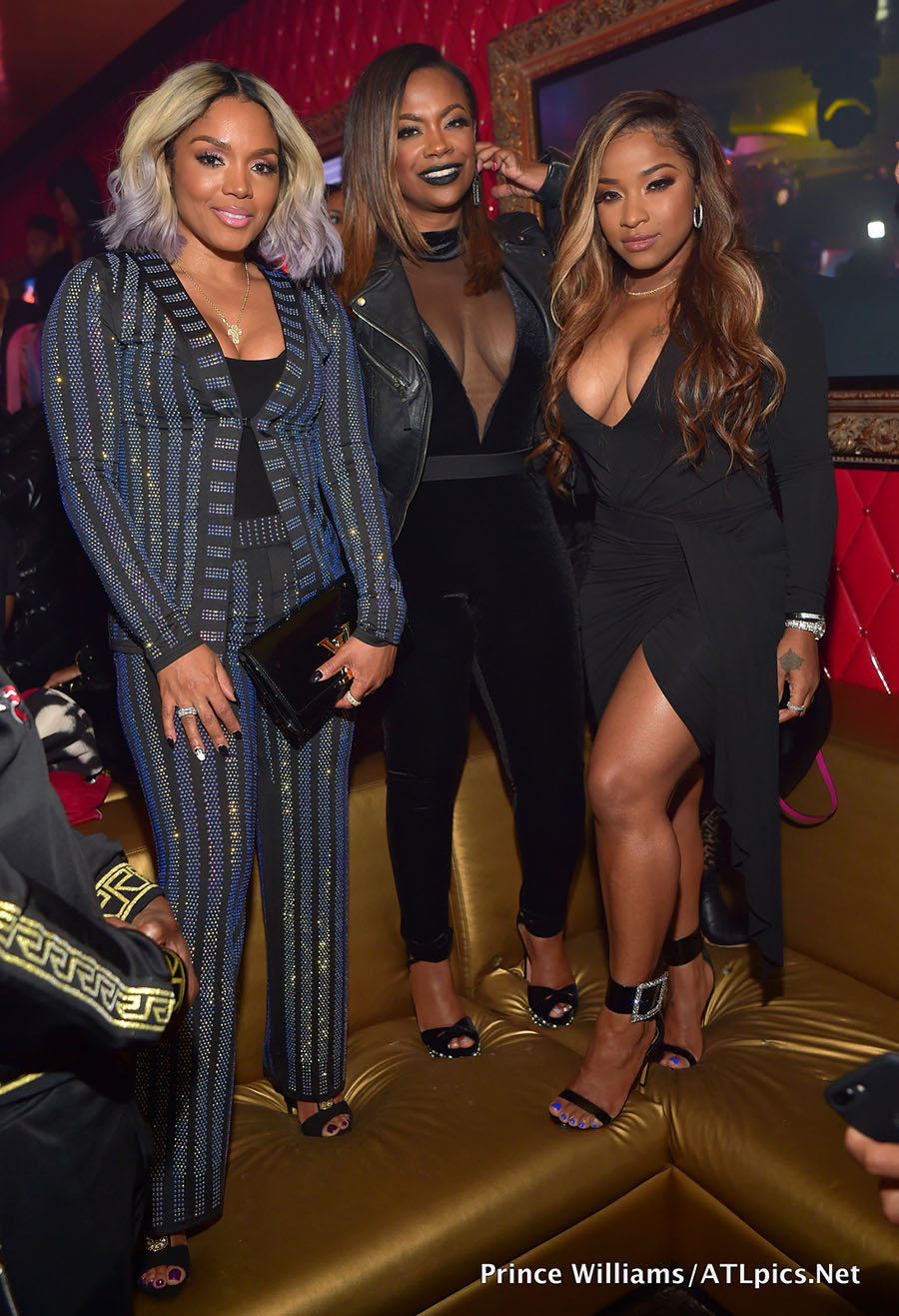 Atlanta socialites Rasheeda Frost, left, Kandi Burruss, center, and Toya Wright wore their Sunday best.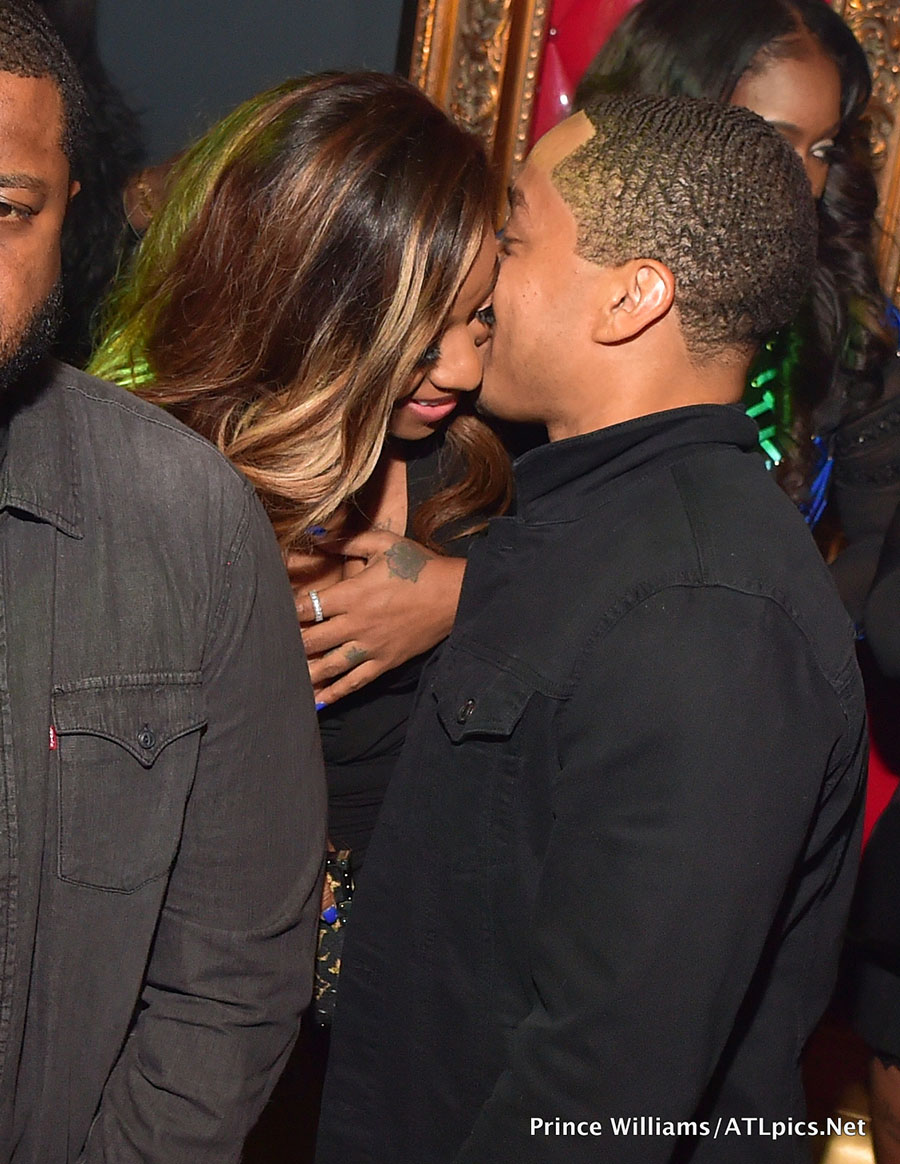 Whoever said Toya and her baby daddy were no longer seeing eye-to-eye lied. The couple couldn't keep their hands or lips off each other!
Photos by Prince Williams/ATLPics.net