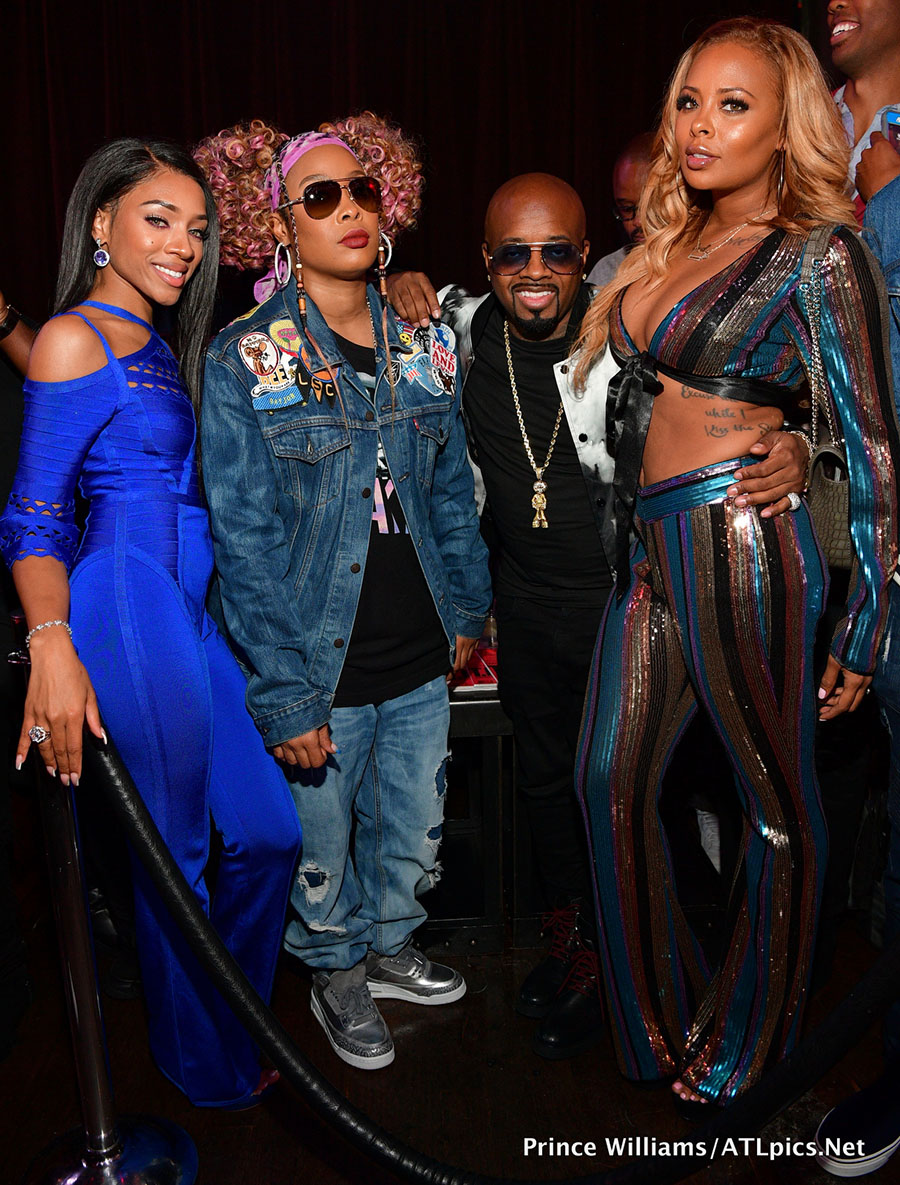 WeTV held a party to celebrate the return of the hit reality TV show Growing Up Hip Hop at Tongue and Groove Lounge in Atlanta on Tuesday.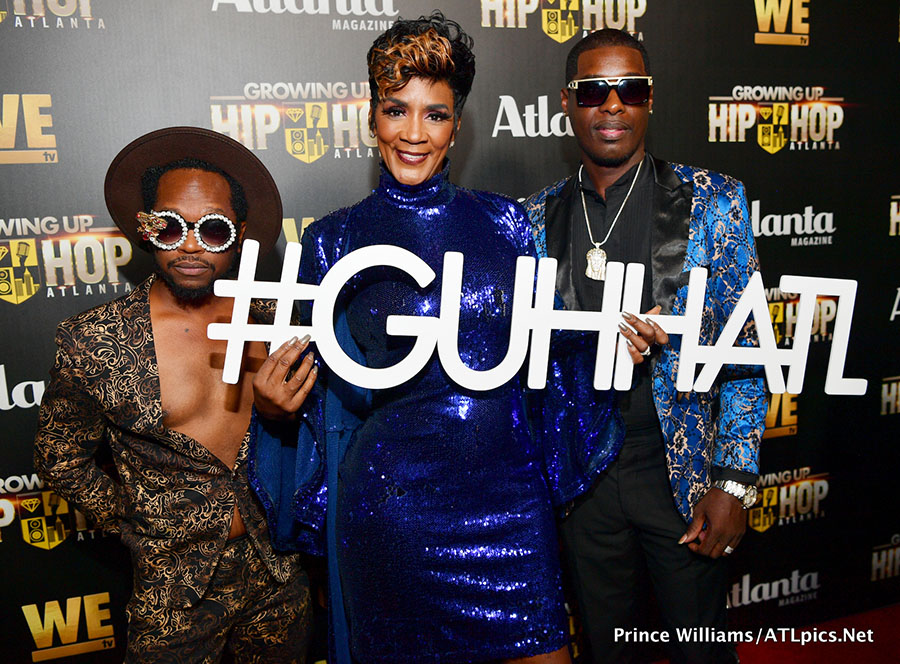 Notables include the show's cast members Jermaine Dupri and Lil Mama. Other local celebs include Kenya Moore, Porsha Williams, Cynthia Bailey, Eva Marcille, Frank Ski & his wife Patrice Basanta-Henry; Karlie Redd, Waka Flocka & his wife Tammy Rivera, Kiki Wyatt and her date; Da Brat, Traci Braxton & Towanda Braxton, Kiyomi Leslie (Bow Wow girlfriend), Momma Dee, Masika Kalysha (Fetty Wap baby mama), Jhonni Blaze (Love & Hip-Hop: Atlanta), D. Woods, Miss Debra Antney, and more.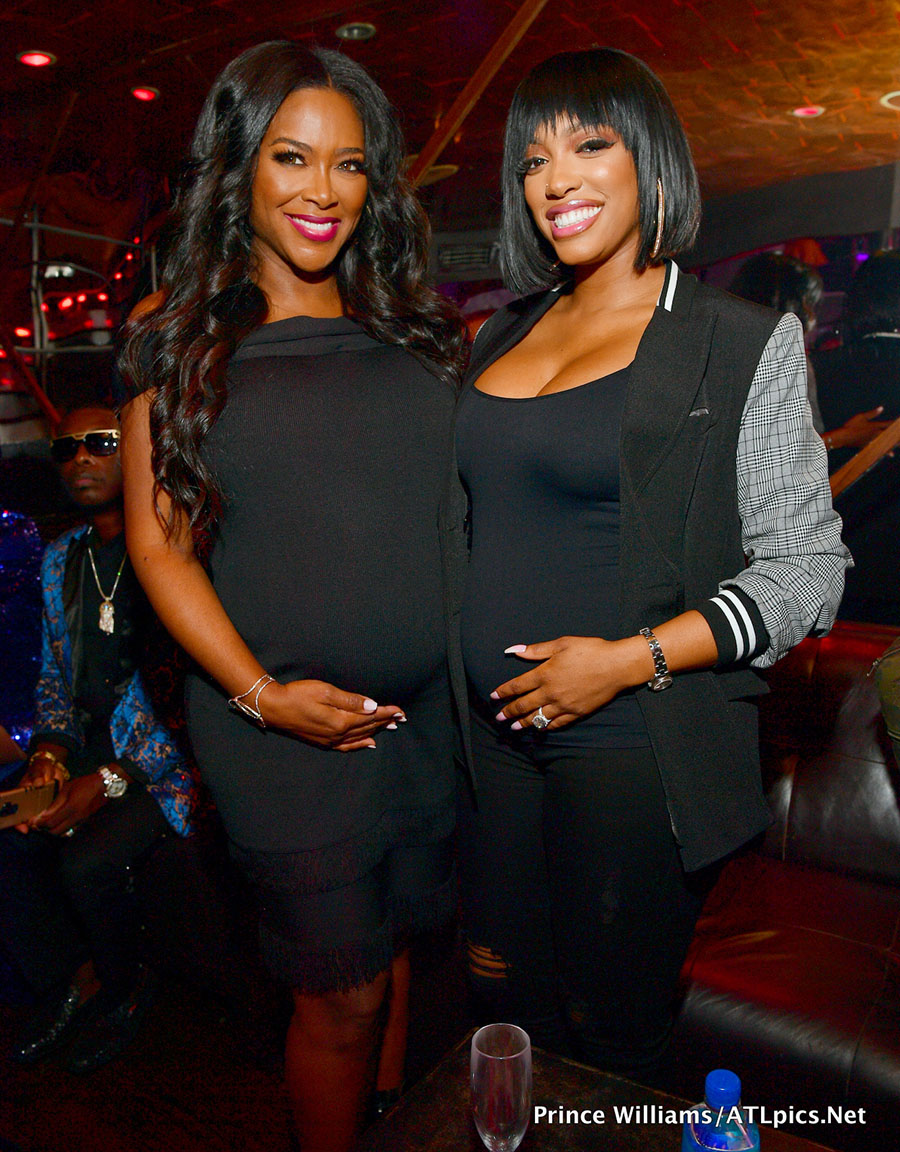 Kenya Moore, left, and Porsha Williams, of Real Housewives of Atlanta, compared their growing baby bumps.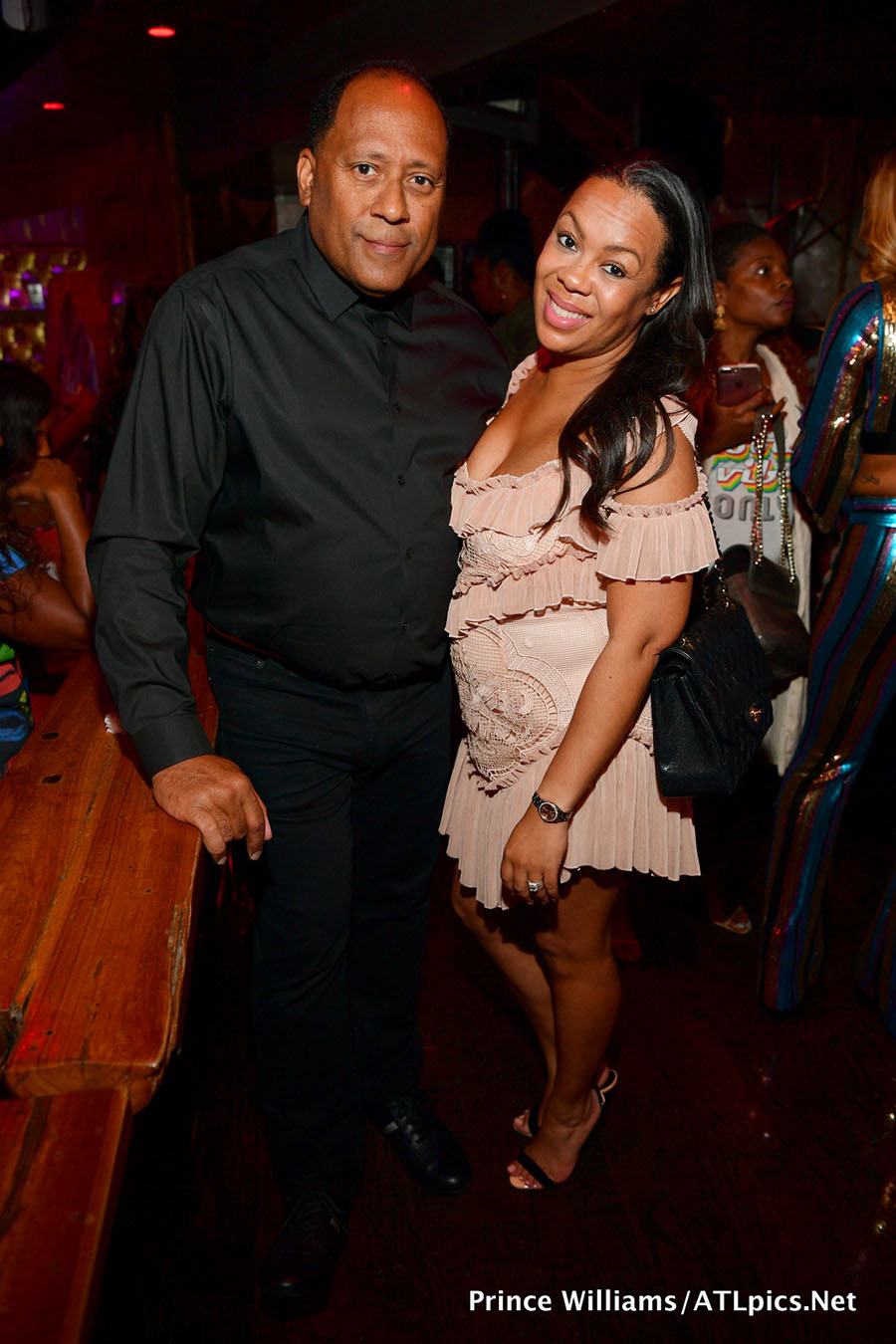 Frank Ski, of V-103's Frank & Wanda In the Morning, brought his lovely wife Patrice Basanta-Henry to the screening.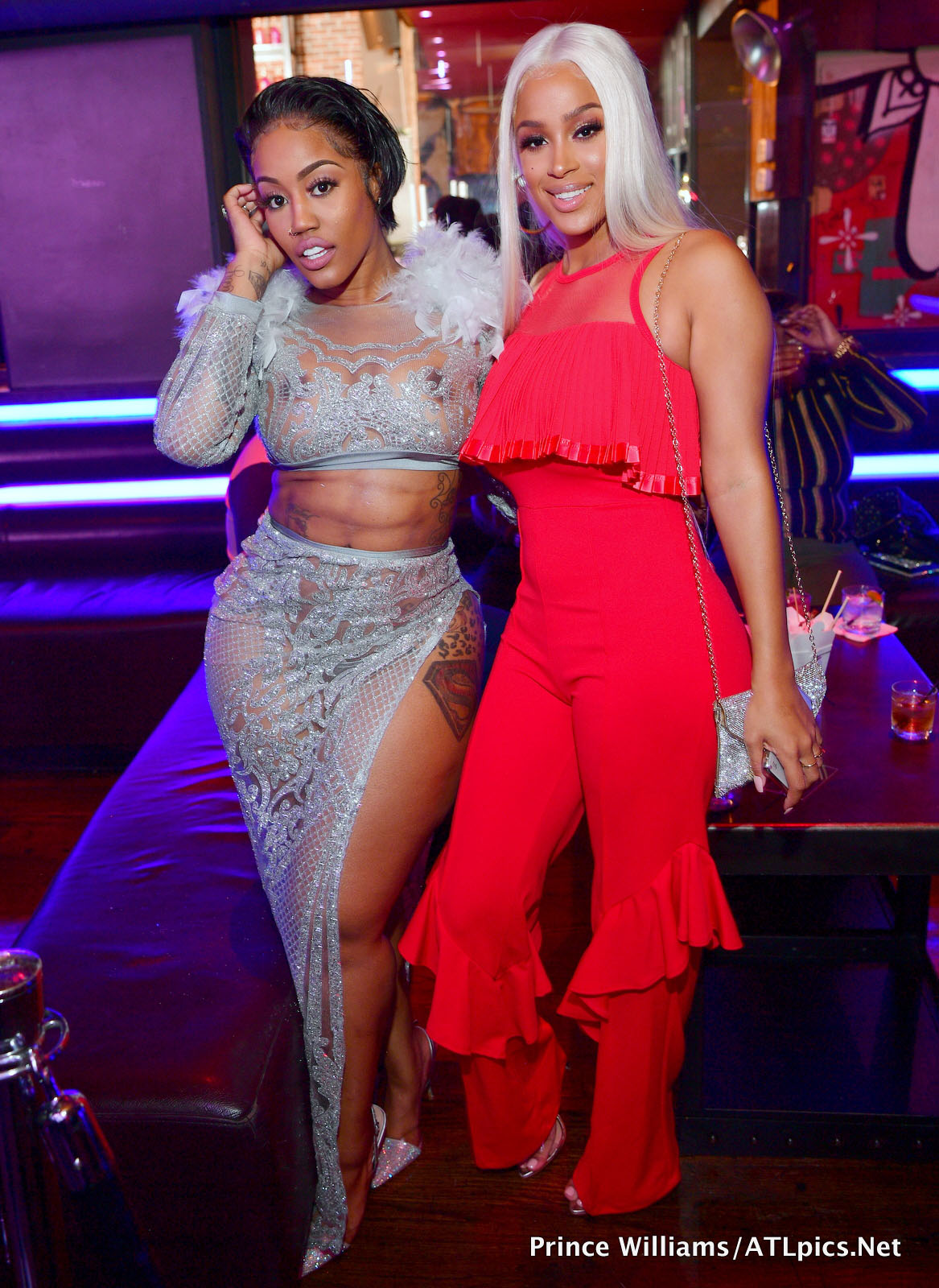 Bow Wow sent his girlfriend Kiyomi Leslie, right, to represent for him. She was very popular at the event for obvious reasons. Kiyomi poses here with reality TV star Jhonni Blaze.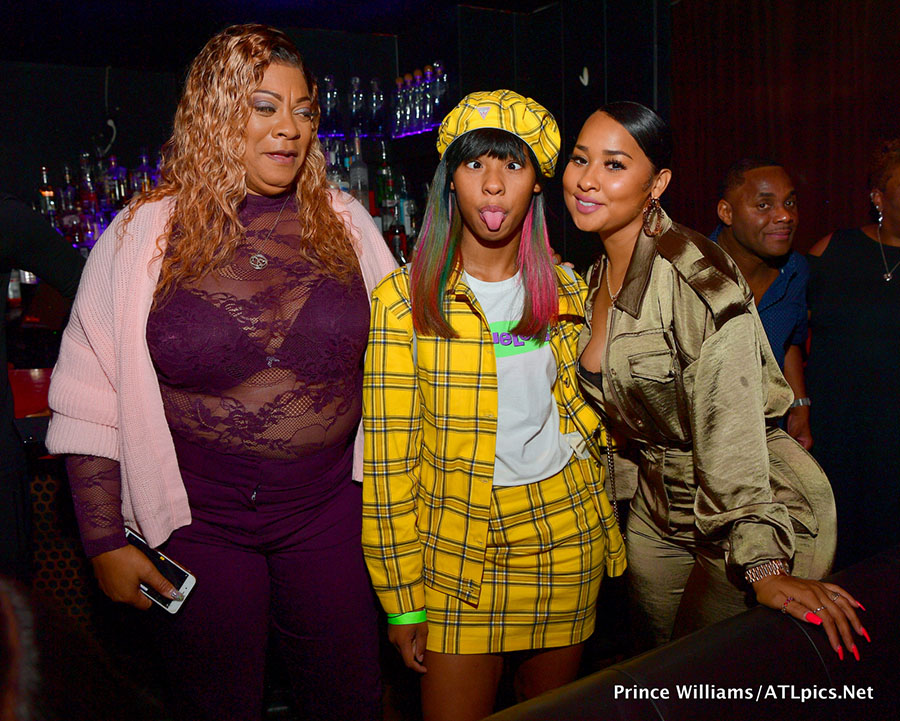 Rapper Waka Flocka's mom Debra Antney, left, posed with her daugter-in-law Tammy Rivera, right, and Tammy's daughter, Charlie Rivera, center.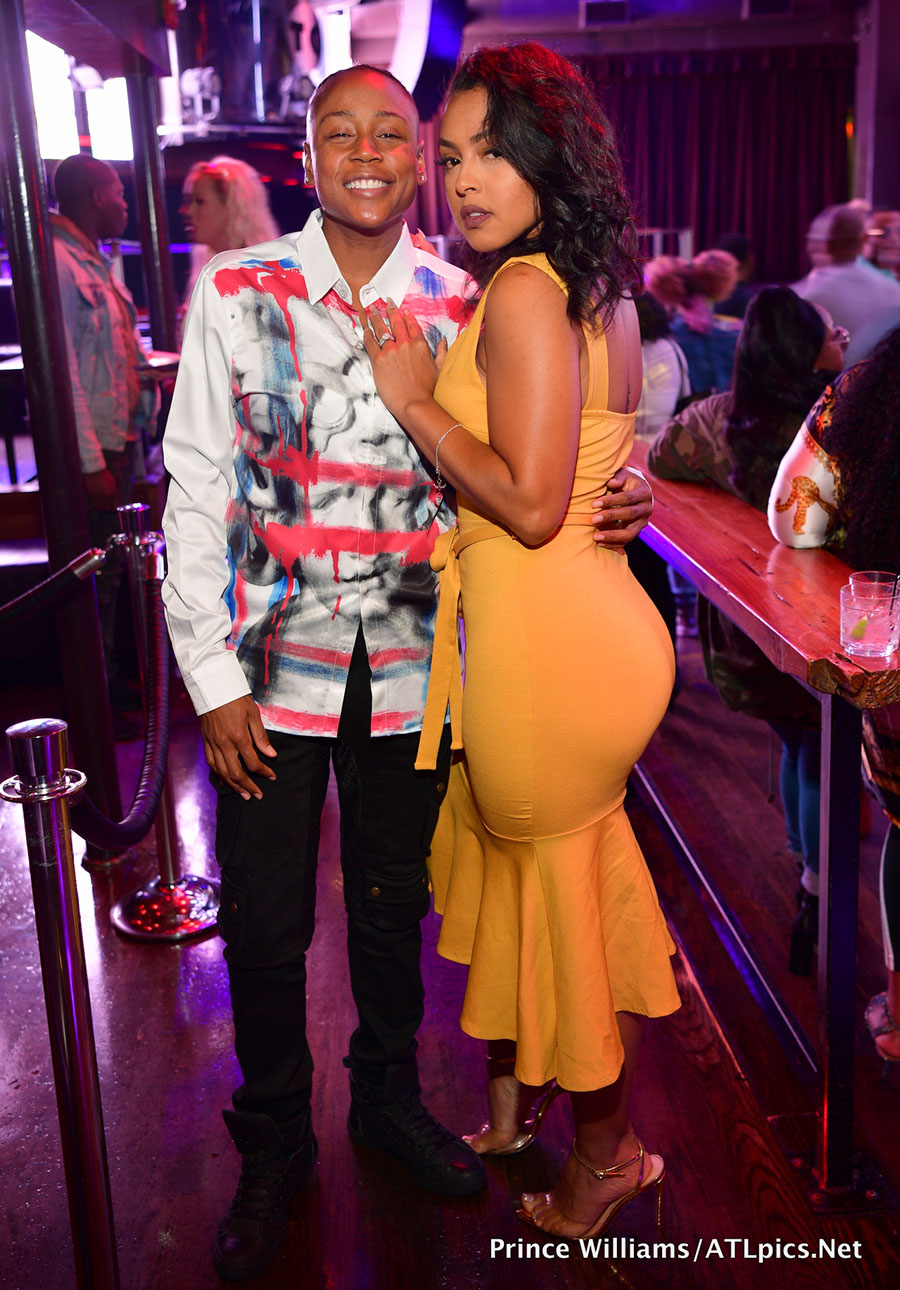 Lesbian club promoter and reality TV star Melissa "DJ M" Scott (Love & Hip Hop: Atlanta), left, posed with her "wife".
Photos by Prince Williams/ATLPics.net