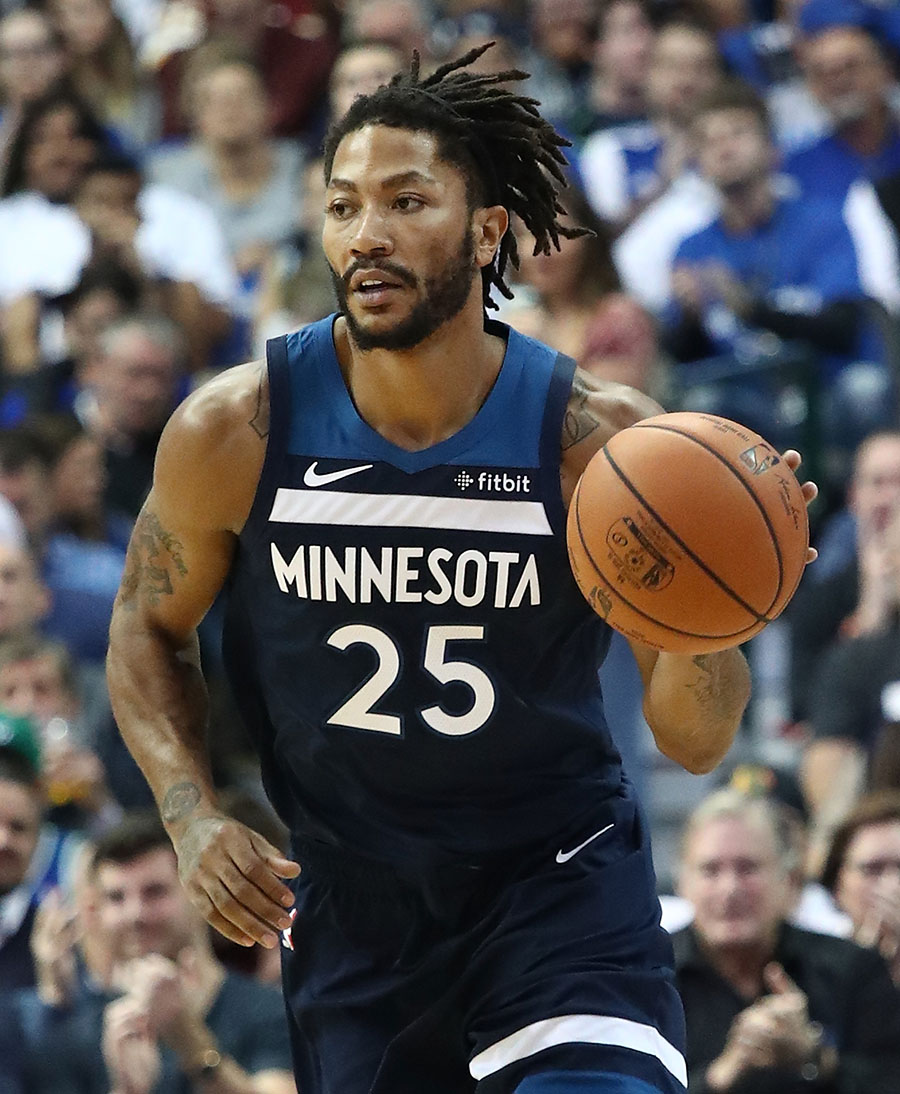 Derrick Rose dropped a career-high 50 points during the Minnesota Timberwolves 128-125 win over the Utah Jazz on Wednesday.
The Chicago native broke down and cried during a post-game interview.
When asked what the achievement meant to him, Rose told the female reporter, "Man, everything, man. I worked my a** off, bro."
He added:
"I went and did this for the franchise, the organization, the fans, everybody man. I played my heart out. My teammates told me before the game, just play my game. And tonight was a hell of a night."
Rose, 30, added six assists, four rebounds and 2 steals to his stats. He scored 34 points in the first half and 15 points in the fourth quarter, according to the Chicago Tribune.
His feat comes a day after Golden State Warriors star Klay Thompson scored 52 points in a game against the Chicago Bulls, breaking teammate Steph Curry's record for most 3's in a game.

Photo by Ronald Martinez/Getty Images, Jonathan Daniel/Getty Images