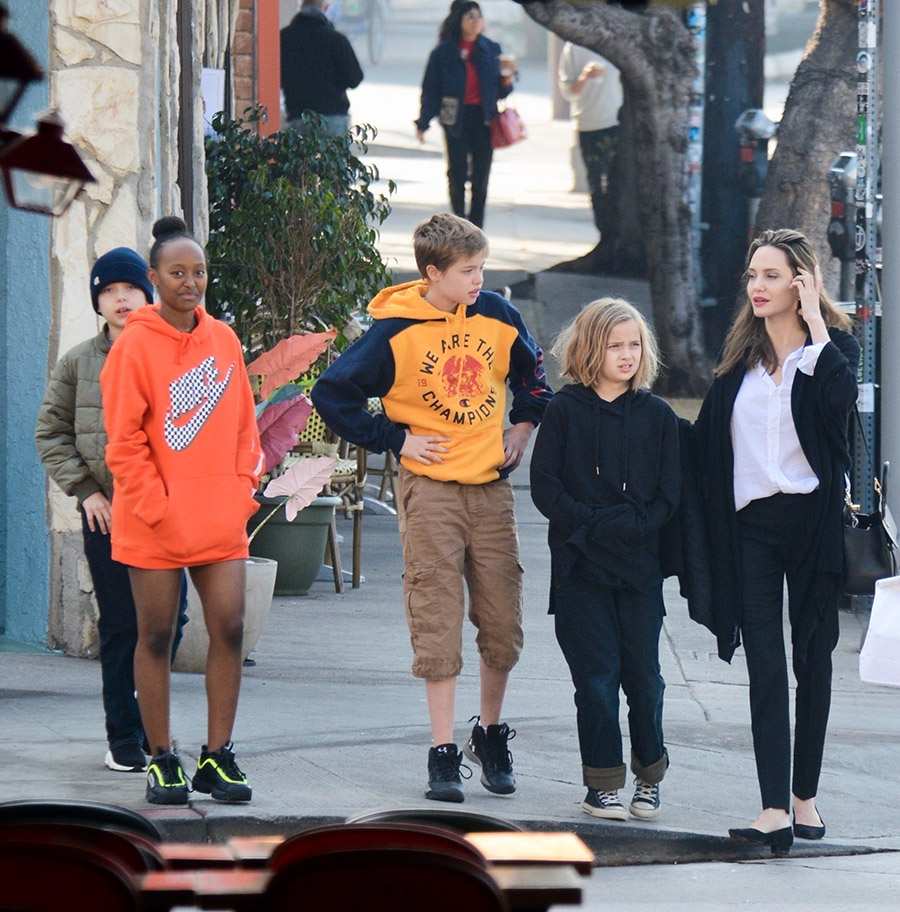 Angelina Jolie is happy her children are not on social media because she worries they might see fake news about their family. The 43-year-old divorced mother-of-6 was spotted taking four of her brood to breakfast in L.A. on Dec. 26.
In an interview with BBC Radio 4's Today program on Friday, Dec. 28, Angelina revealed that none of her kids, Maddox, 17, Pax, 15, Zahara, 13, Shiloh, 12, and 10-year-old twins, Vivienne and Knox, read social media.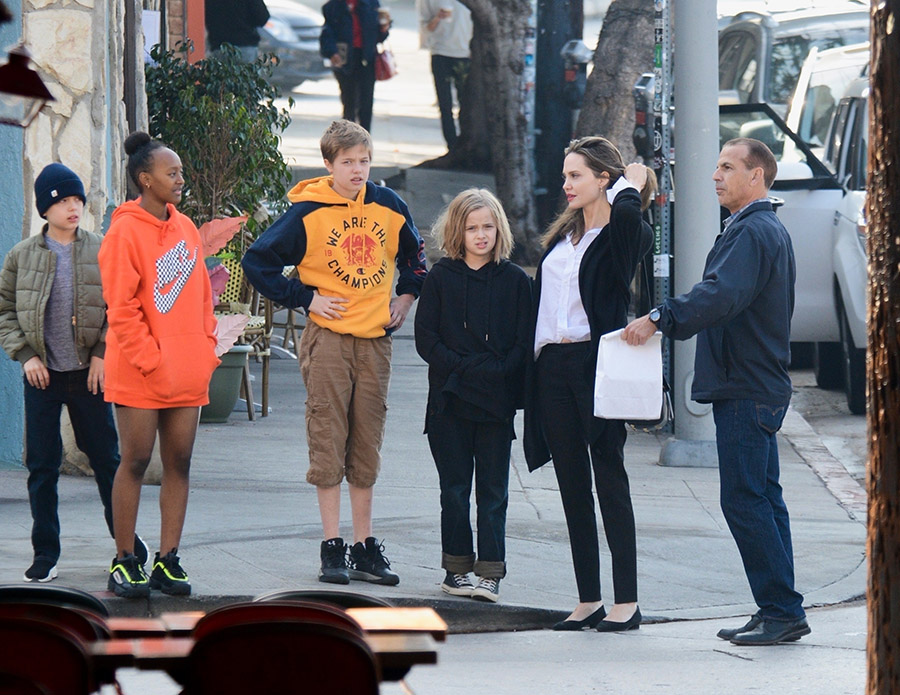 "I'm not on Facebook and none of my children are on Facebook," she said. "Nobody's even asked to be. We're the last family that hasn't gone on Facebook."
Jolie and ex-husband Brad Pitt announced their split in 2016. Since then they have shared co-parenting responsibilities.
Jolie said the family spends quality time together talking about the dangers of social media.
"We talk about social media, and here's the truth," she said. "My children have seen things about themselves even from what's considered serious news people that are inaccurate. So my children have a very odd sense of who's telling the truth and what is the truth and what they actually believe or trust."
She confessed that neither she nor Brad can rigidly police what their kids see online. Her two oldest sons, Maddox and Pax, spend more time away from home since Maddox got his driver's license.
"I think like most parents we try our best to insert good stuff and we can't control everything that they're exposed to," she said. "You try, but there are certain realities to teenagers. Also, you know our generation doesn't understand half of what they're doing with their tech, so they can get around us pretty easily."
Photos by BACKGRID USA