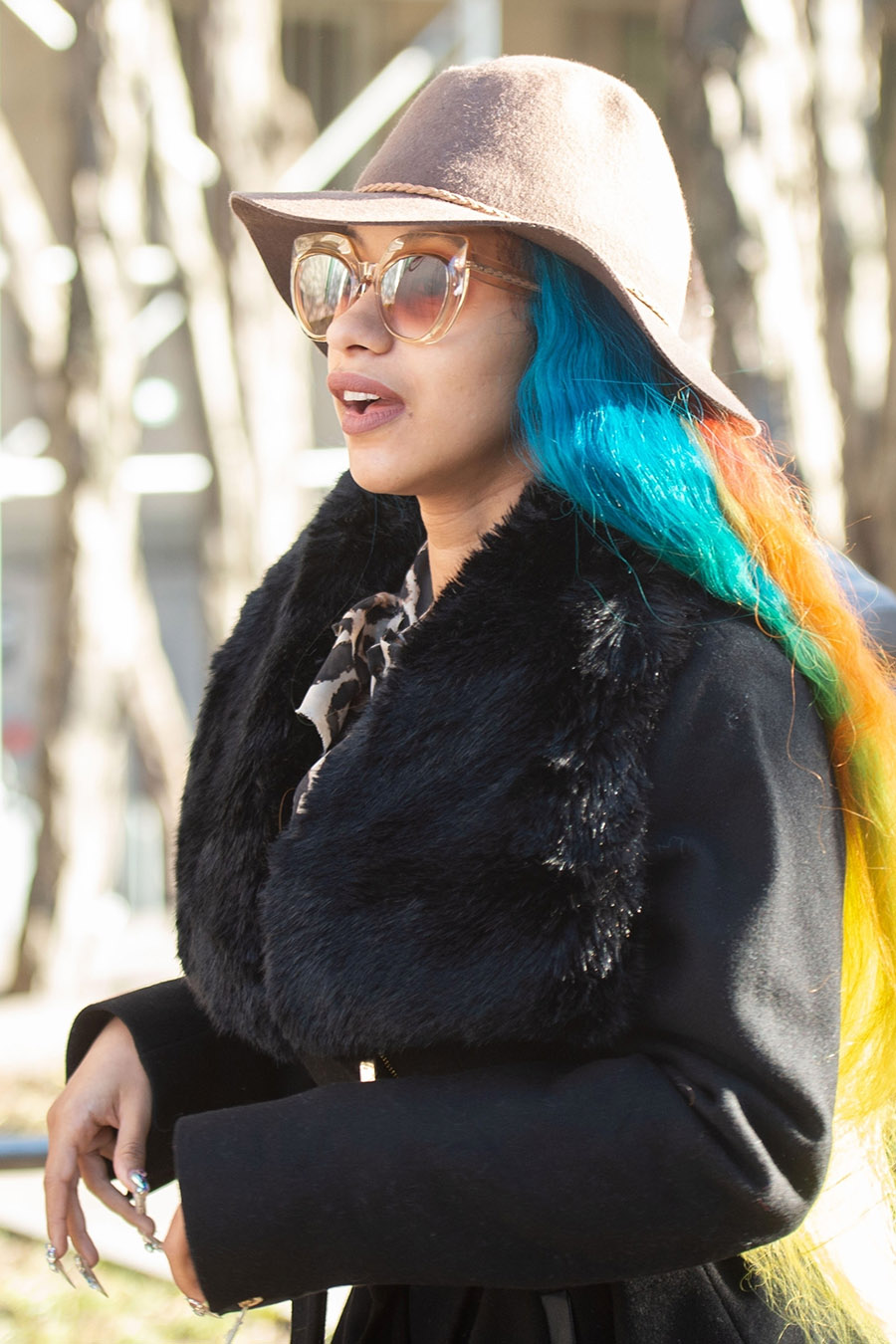 Cardi B finally showed up to criminal court in Manhattan on Friday morning to face charges of felony assault and reckless endangerment. The rapper is accused of attacking 2 female bartenders at a Queens strip club in August.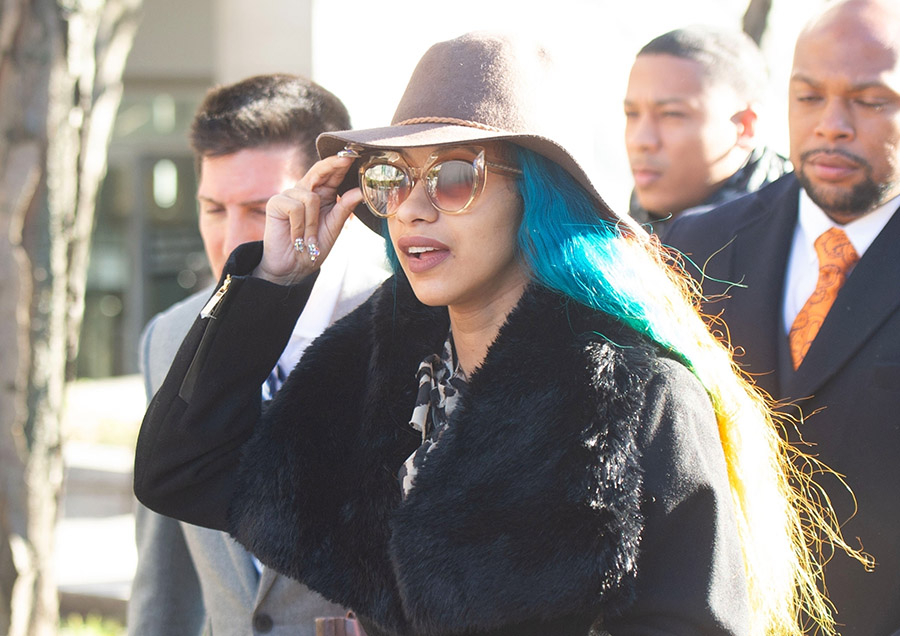 Cardi showed up to court wearing a black fur coat and her rainbow colored weave under a large floppy hat.
Two sisters claimed Cardi and her crew attacked them on 2 separate occasions at their workplace.
During her brief appearance in court, Cardi was ordered not to have contact with her victims. She left the courthouse with a smile on her face.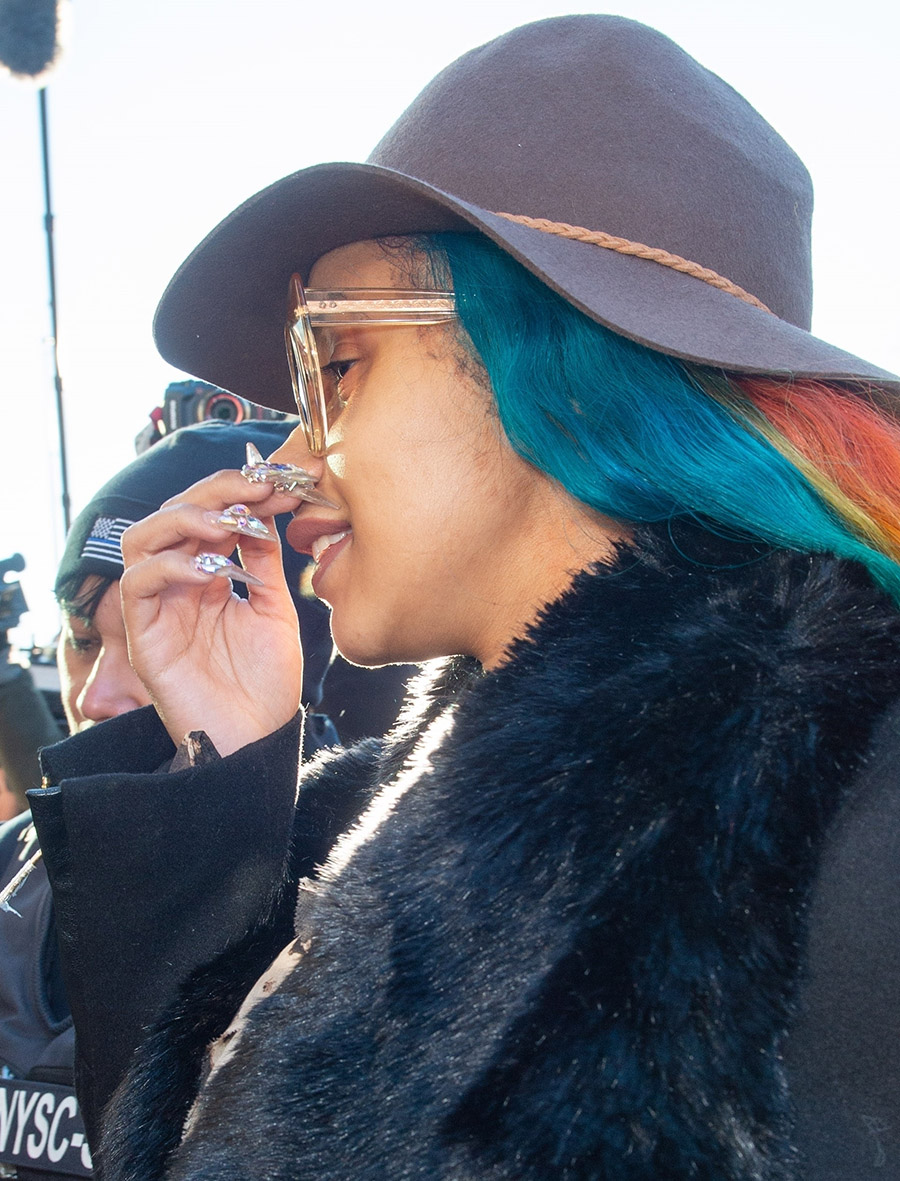 Cardi was all smiles as she navigated through the sea of paparazzi. Her dark shades concealed the sadness in her eyes.
When a paparazzo asked her how she felt about her 5 Grammy nominations, she responded "I feel owwwww!"
The Bronx rapper was due in court on Monday, but she angered the judge by failing to show up. Her legal team said they didn't know where she was and they had trouble locating her.
The judge warned that she would be charged with contempt of court if she failed to appear Friday.
Early Wednesday, the 26-year-old mom-of-one announced her split from rapper Offset in a video on Instagram. The video has since been deleted.
Cardi said things haven't been working out between her and Offset lately. She said they remain "really good friends" and "it's nobody's fault," but "I guess we grew out of love."
Cardi was fed up with rumors about her husband's constant cheating. Her friends whispered in her ear about the latest gossip involving Offset participating in a 3-way sex romp with aspiring rapper Cuban Doll, 20, and another woman.
Photos by BACKGRID