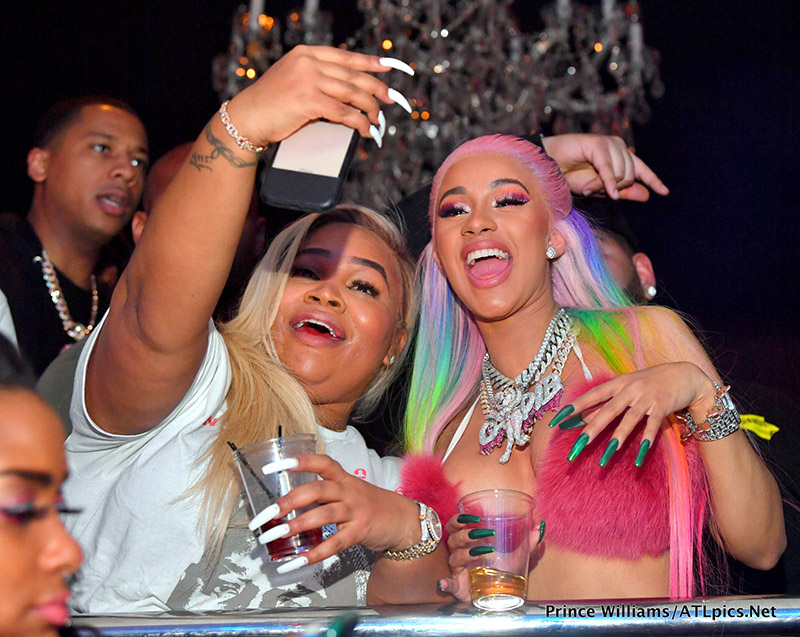 Rappers Cardi B and Meek Mill hosted a pre-Super Bowl party at Compound nightclub in Atlanta On Saturday. Cardi, right, and her publicist Patientce Foster, left, were the life of the party in the VIP section.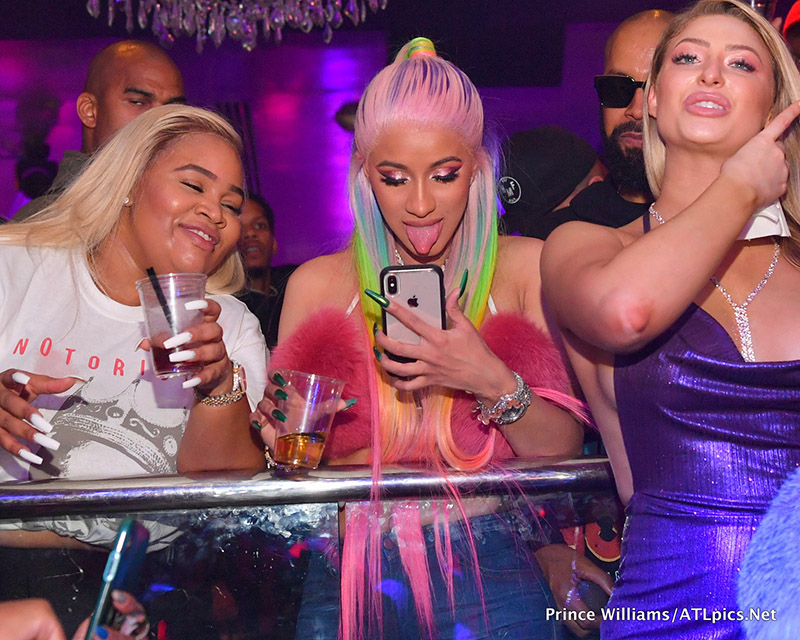 Patientce made headlines last month when she went off on a female paparazzi for insulting Cardi's husband, Offset. When Cardi refused to stop for photos, the woman made a snide remark, "No wonder your husband left ya."
Patientce lost her cool and yelled, "Bitch, I'll smack the shit out of you. Don't ever come out your mouth about her mutherf*ckin' husband. Watch your mouth."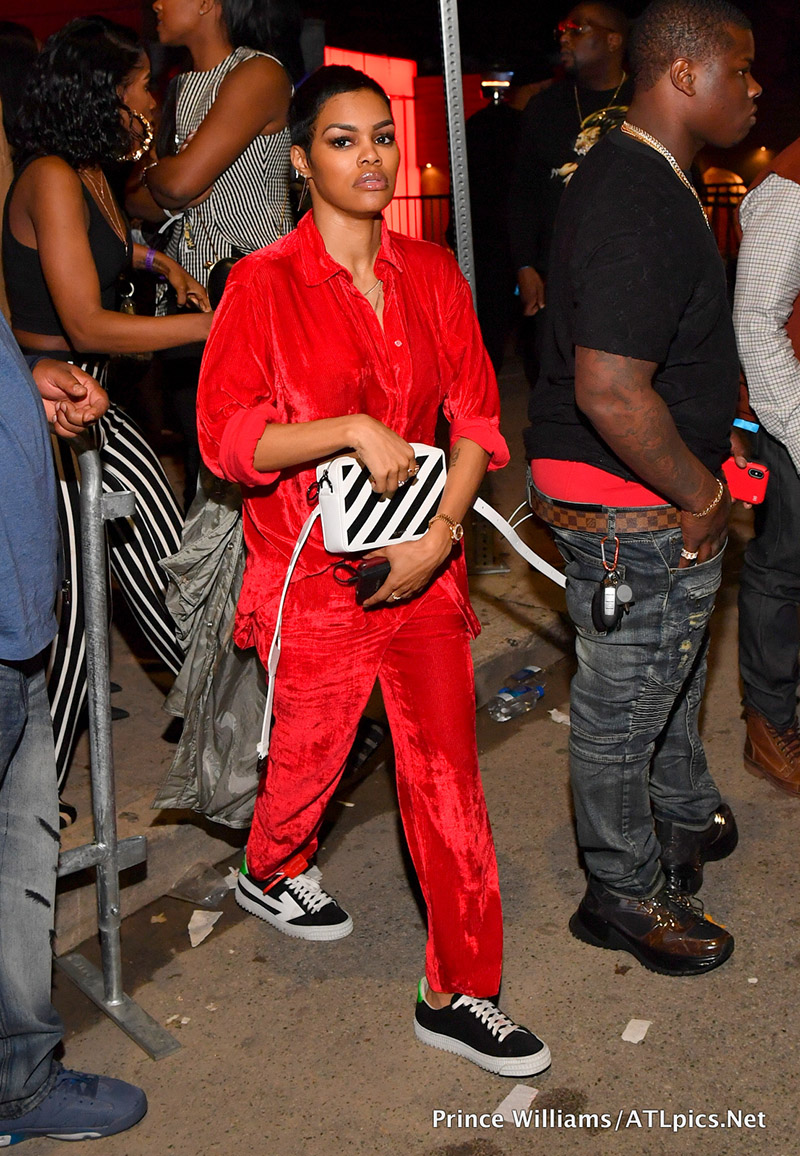 Invited guests included Teyana Taylor (*pictured), Formula 1 race car driver Lewis Hamilton, Antonia Wright and more.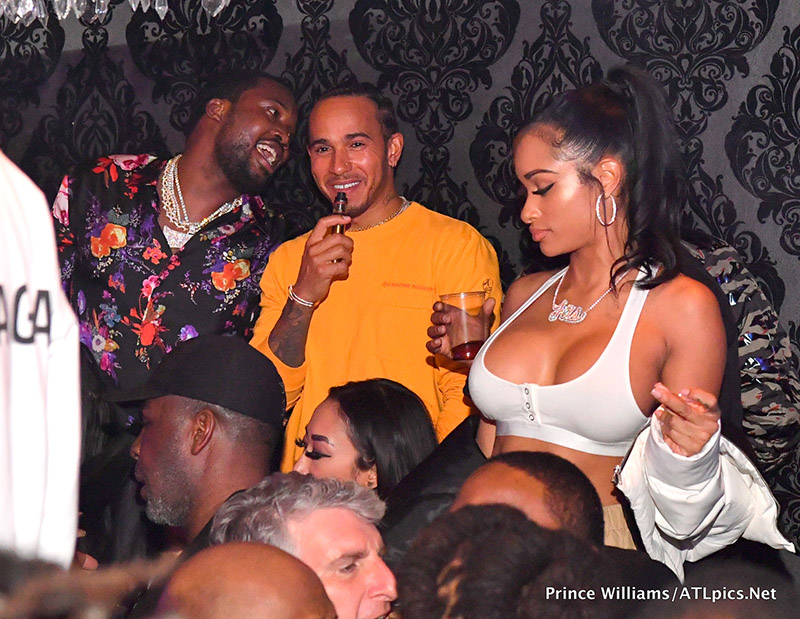 Meek Mill, left, hung out with Lewis Hamilton, center, and Jas, right, in the VIP section at Compound nightclub.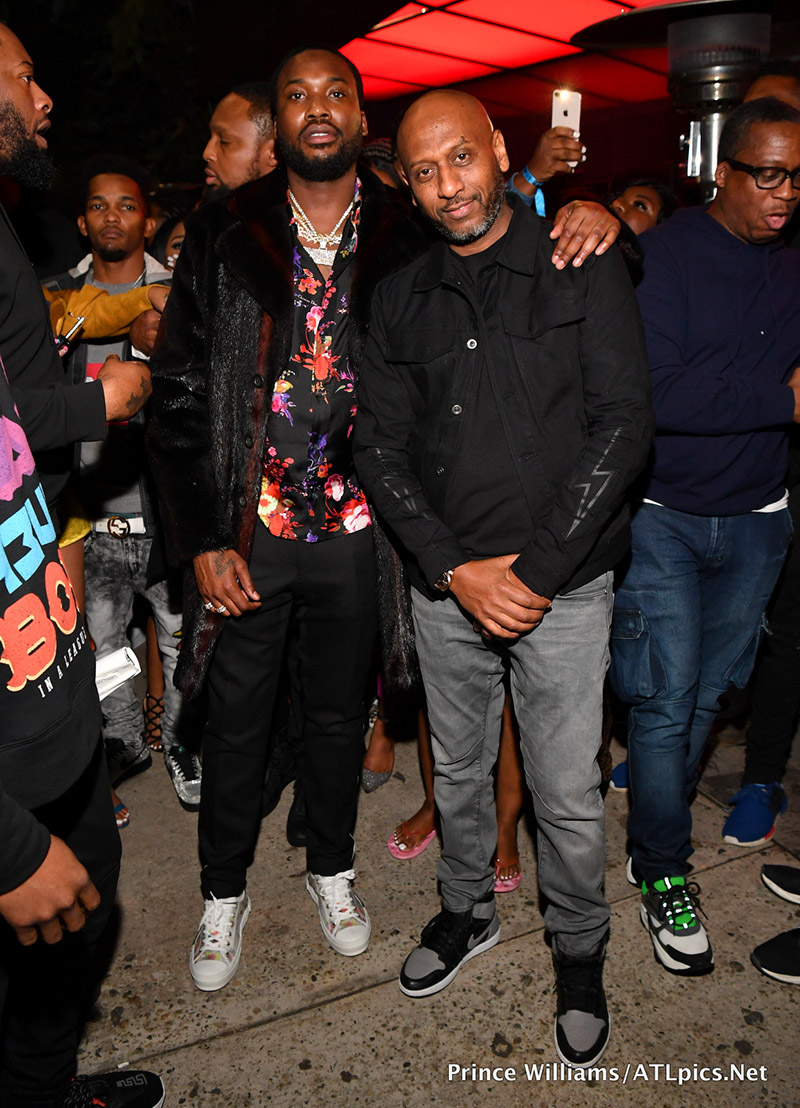 Meek Mill and club owner Alex Gidewon of AG Entertainment.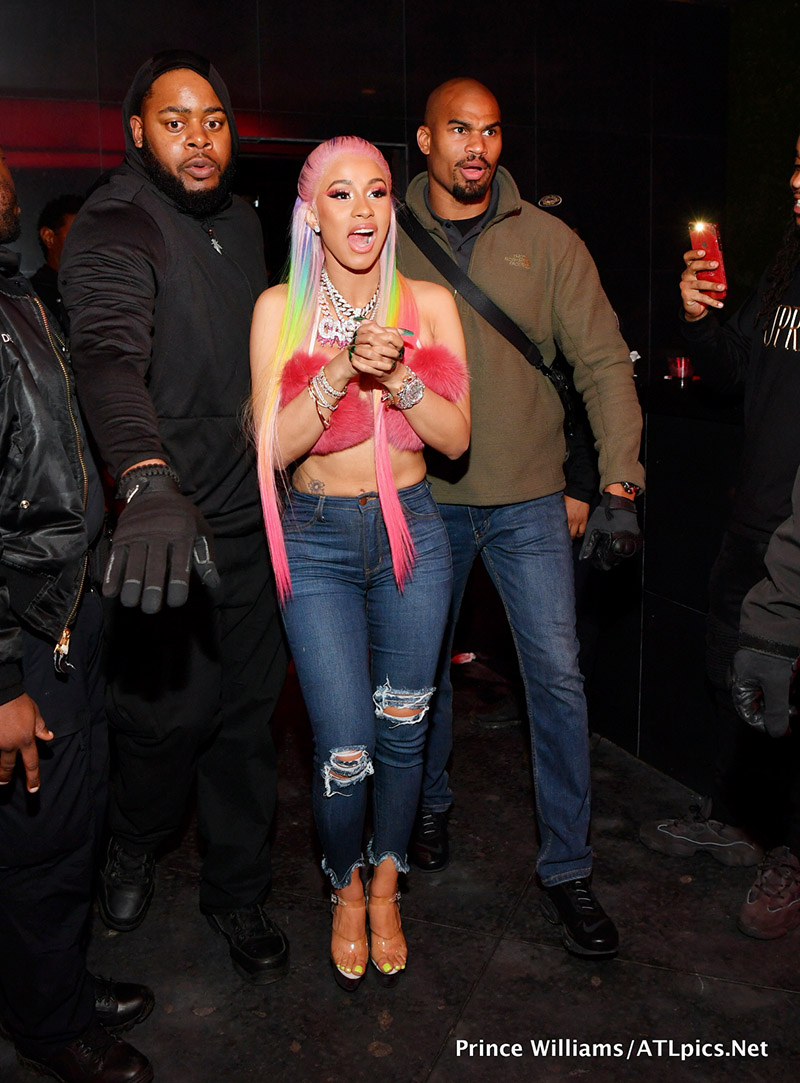 Cardi arrived to the club surrounded by heavy security. As her status increases, she has become the target of threats from jealous, wannabe baby mamas.
Photos by Prince Williams/ATLPics.net