Ciara Wilson posed during a photo shoot on scenic steps in Rio de Janeiro where she and hubby Russell Wilson are vacationing. Russell was seen tossing a football on the beach with pro surfer Gabrielle Medina.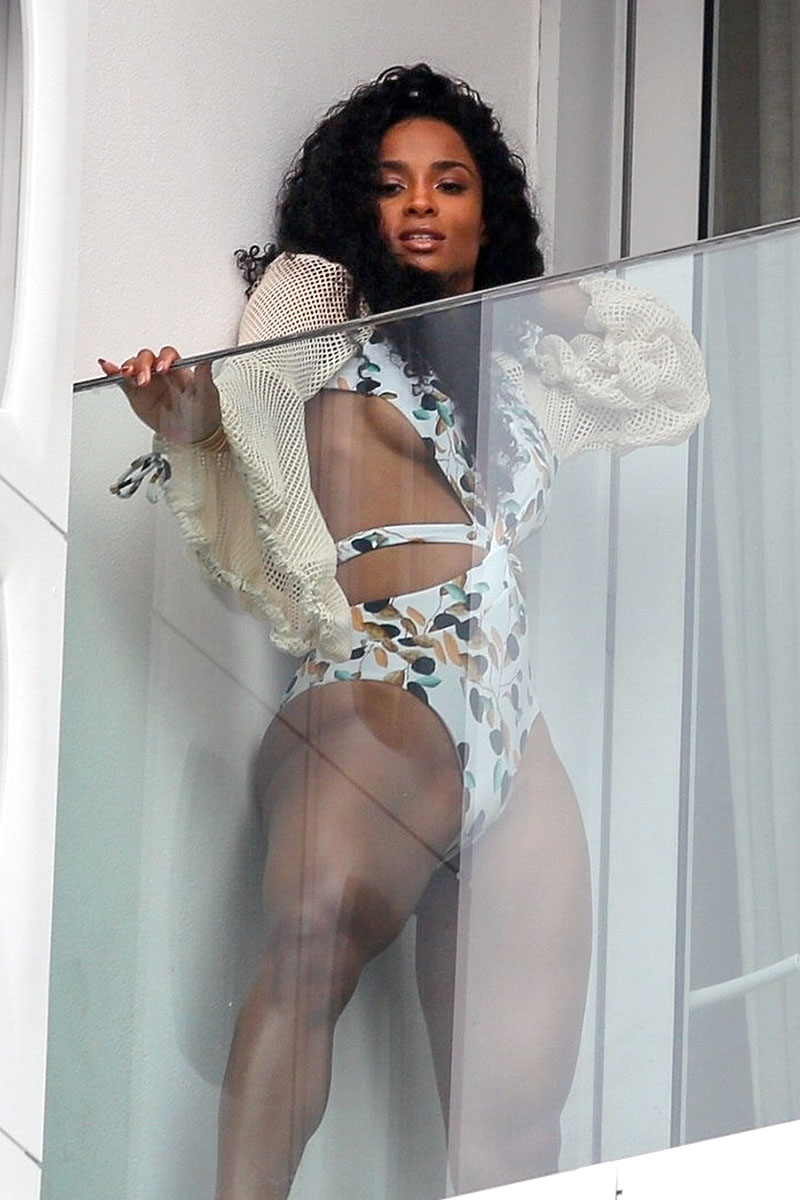 Ciara is pictured during a sexy photoshoot on a balcony at the Hotel Emiliano in Rio. The NFL power couple enjoyed some down time ahead of her performance at the 2019 Rio Carnaval.
The Carnaval in Rio de Janeiro, which kicks off on March 1, is the biggest carnival in the world with 2 million people taking to the streets for 2 days of partying and drinking. The festivities includes parades and events for the entire family.
This year for the first time, police will be using facial recognition technology to identify criminals and keep Carnaval tourists safe. The system is also capable of recognizing car license plates.
The facial recognition system is installed in street security cameras monitored by law enforcement to remotely identity people with outstanding arrest warrants, criminal records, and missing persons.
The images will be compiled and transmitted to police headquarters in real time, and the officers will immediately compare them to files contained in computer databases. 100 police officers will be dispatched to track down the criminals caught on 28 cameras in the neighborhood of Copacabana.
Photos by GADE / BACKGRID