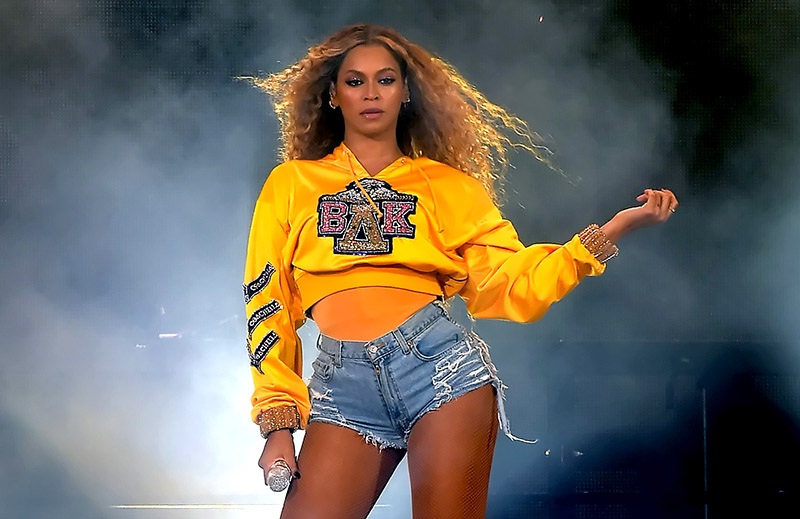 Fresh off the success of her Netflix 'Homecoming' special, which aired on Wednesday, Beyonce will finally release her Lemonade album on all music streaming platforms next week, according to The Hollywood Reporter.
Lemonade is a 65-minute documentary featuring feminist, Black Lives Matter, inclusive music by the mother-of-3. The release of the Lemonade audio coincides with the 3rd anniversary of the film's debut on HBO.
A few of the songs dealt with the anguish and pain Beyonce felt when she finally accepted the reality that her husband, rap icon Shawn "Jay-Z" Carter was cheating on her.
In one scene from the excellent Lemonade visual, Beyonce bashed out car windows while flames erupted behind her. Better the car windows than Jay-Z's head.
Millions of women identified with Beyonce as she sang from the heart about breaking up with her man and taking him back for the 3rd or 4th time.
Lemonade takes the viewer on a tortuous journey from anger and denial to acceptance, healing and joy.
Beyonce teaches the viewer that accepting most men are cheaters is the final step in the healing process.
Few singers can express their feelings and emotions without unnecessary theatrics like Beyonce can. Give her a microphone and an empty stage and she makes magic happen.
Lemonade is broken up into 11 different chapters, each featuring scenes from Beyonce's life as a submissive wife, and a mother who transitioned from using a surrogate to deliver daughter Blue Ivy to risking her own life to birth her IVF twins, Rumi and Sir Carter.
Netflix's "Beyonce Homecoming" is accompanied by a live album that features 40 songs from Beyonce's performances at last year's Coachella festival, complete with candid footage and interviews.
Photos by Kevin Winter/Getty Images for Coachella