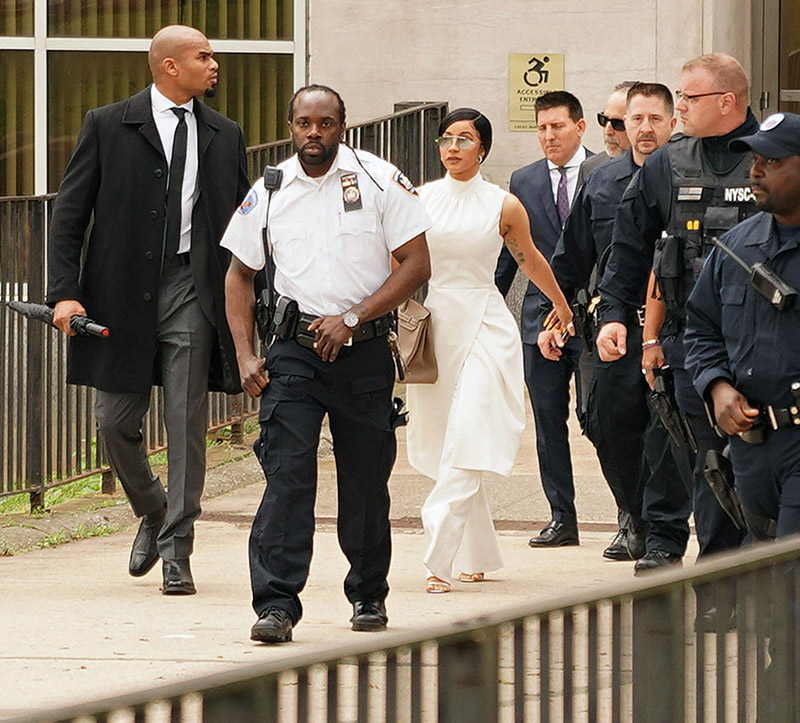 Cardi B has rejected a plea deal that does not include prison time in a case involving a brutal attack on 2 female bartenders working at a strip club in New York City.
The Bronx rapper seemed confident ahead of her court appearance on Friday in Queens, NY. She posted an Instagram photo that showed her dressed conservatively in a long white dress with matching white pants. She captioned the image: "COURT FLOW."
But things didn't go Cardi's way once she arrived to court, according to The Blast.
The 26-year-old mom-of-1 is accused of attacking two sisters while they served drinks at Angels strip club. The sisters told police the fight was over an alleged sexual encounter with Cardi's promiscuous husband, rapper Offset.
The sisters claim Cardi's entourage attacked them by throwing bottles and chairs at them. The victims suffered injuries in the attack. Cardi was booked at a Queens police station back in October.
A prosecutor offered the "Clout" singer a plea deal that would not include prison time. But she would have to meet "certain conditions" to have the case dismissed, The Blast reports.
Cardi reportedly rejected the plea deal's conditions. She chose to take her chances before a jury of her peers. So the case is going to trial next month, according to The Blast.
Cardi faces up to 10 years in prison if convicted. And word is prosecutors might use her own words against her.
Last month, an old video surfaced online in which Cardi bragged about drugging and robbing her strip club clients.
Cardi was "cancelled" on Twitter.com and many of her former fans unfollowed her on social media.

Photo by JNI/Star Max/GC Images