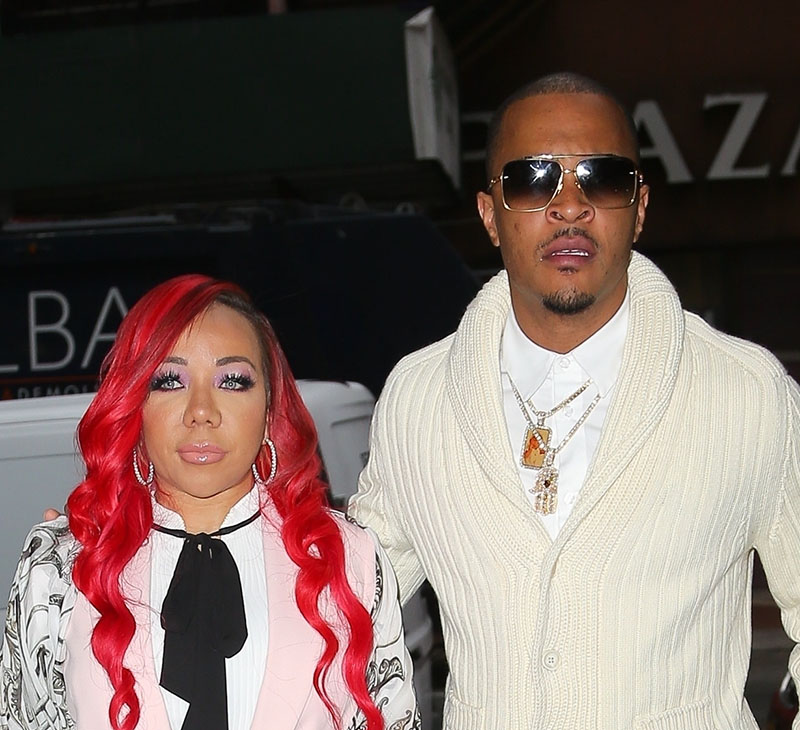 Rapper Tip "T.I." Harris, 38, and his wife Tameka "Tiny" Harris, 43, jetted to New York City after attending the private, star-studded memorial service for rapper Nipsey Hussle in Los Angeles on Thursday.
After the memorial service, T.I. had a few more things to say about troubled rapper Kodak Black, who made insensitive remarks about Nipsey's fiancee Lauren London.
T.I and Tiny, stars of VH1's T.I. & Tiny: Friends an Family Hustle, were seen attending a press day event in New York City on Friday.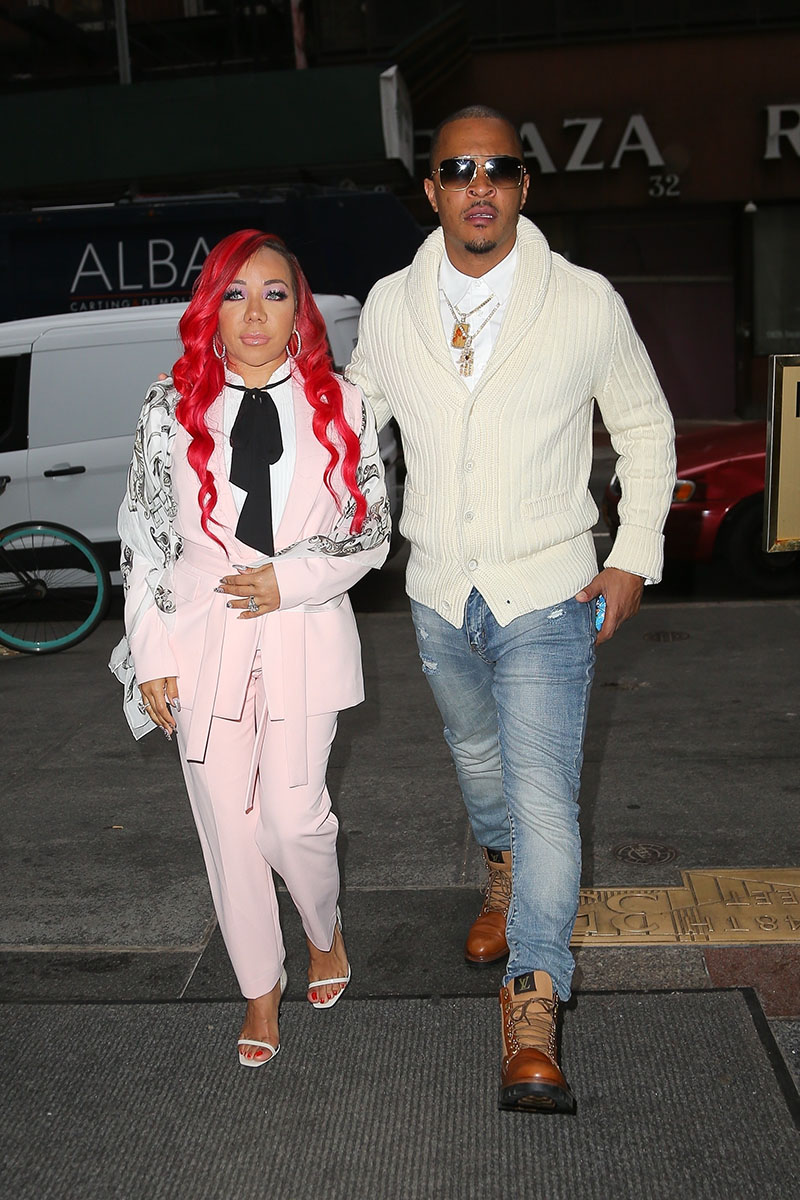 T.I. was spotted by a TMZ videographer who asked him about comments he made online towards 21-year-old Kodak, who suggested he might be the man to replace Nipsey in London's life.
T.I. suggested Kodak's life might be in danger due to the "laws of reciprocity."
"Listen, man. To be honest wit you... that's all his brain capacity can come with. You know what um saying? I urge him, man, to go and educate himself and enlighten himself, you know what um saying. Because if he knew better he'd do better... I'ma continue to pray for wisdom and enlightenment. I just hope he fix it before it fix him."
T.I. added that he wished no harm on Kodak, "but ultimately the laws of reciprocity are in order. At all times... You get what you give. And the energy he putting out there, it gonna come back."

Photos by BACKGRID