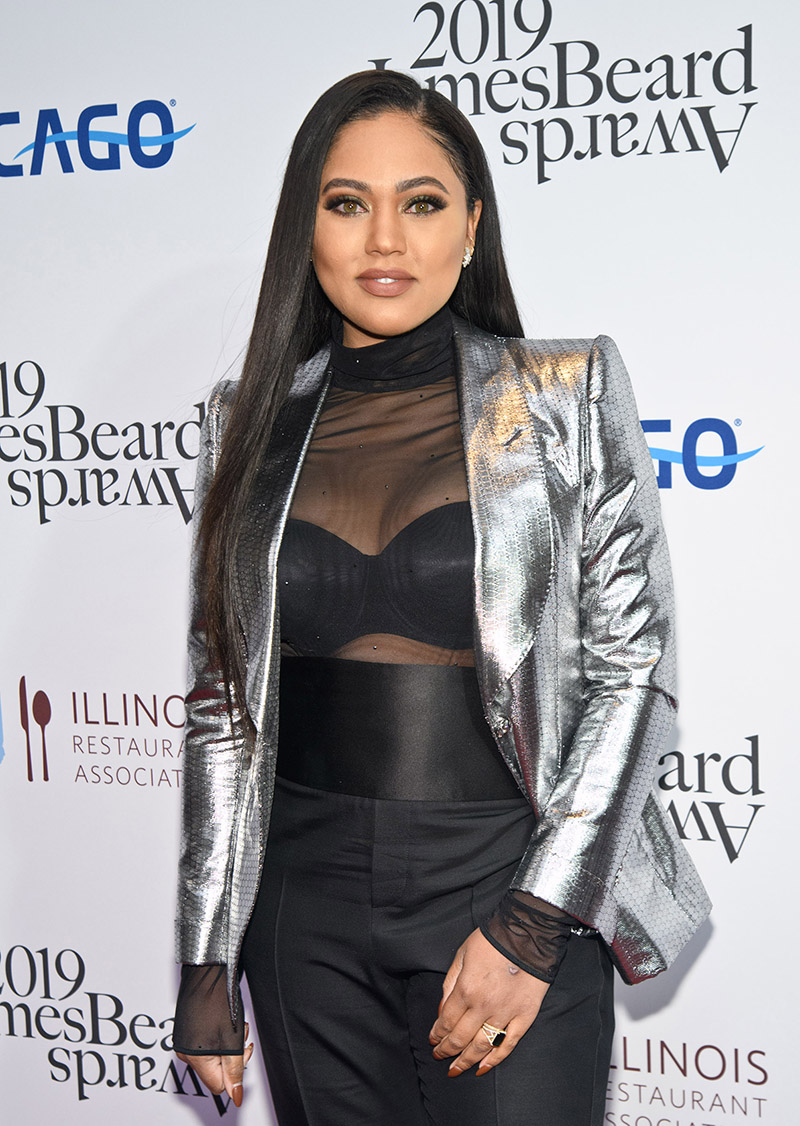 Most committed women complain about unwanted attention from men. But Ayesha Curry, wife of NBA superstar Stephen Curry, sparked controversy when she complained about the lack of attention from other men.
Ayesha, 30, sat down with Jada Pinkett Smith for a frank Red Table Talk discussion about living in the public eye. Also joining the discussion was Steph's mom, Sonya Curry, pictured left.
Ayesha shocked viewers when she revealed:
"Something that really bothers me, and honestly has given me a sense of a little bit of an insecurity, is the fact that yeah, there are all these women, like, throwing themselves (at Steph), but me, like the past 10 years, I don't have any of that. I have zero - this sounds weird - but, like, male attention, and so then I begin to internalize it, and I'm like, 'Is something wrong with me?'"
Ayesha responded to the public backlash over her desire for male attention - and she didn't backtrack or bite her tongue.
"I have never been one to cage my feelings and emotions to any capacity," she wrote in a post on Instagram.com.
"I am human. It brings me pure joy to speak my mind, be vulnerable at times and to know myself inside and out. Seeing as how it's mental health awareness month I really want to take the time to encourage everyone to speak their truth regardless of perception, fitting into a mold or offending someone, because it's YOUR truth. And that's okay!"
She added:
"If what I'm not afraid to say out loud about being a 30yr mama of 3 helps another woman like me feel like they're not the alone and not the only one with an insecurity (because we ALL have them, don't play) then that makes all of this hoopla worth it. If you get a chance to watch the actual RTT and not the headlines and rumors please do! As women let's continue to uplift, empower and not suppress and compress our feelings and thoughts, as fleeting as some of them may be. Love to you all!"
Ayesha spoke her truth: that she wants more than just the attention of her husband. And other women agreed.
Essence magazine's Joi-Marie McKenzie writes, "What I heard was a wife's honest admission of being fully human, of saying that although I have a man that many women would love to be with, there are times when even he's not enough. There are times when I want to see if I still got it."
Human beings are not monogamous by nature. Women and men who seem to have it all (marriage, kids, fame, wealth) still want more because it's in our nature.
Studies show polygamy is becoming more popular in America where the practice is still outlawed.
The bible provides incontrovertible proof that polygamy was the acceptable norm before the shift from polygamy to monogamy in the 1800s.
Ayesha is getting more male attention now than she can handle. Not only from strange men, but from her husband, Steph, who is probably wondering why his wife causes controversy every time his team heads into the NBA playoffs.

Photos by Timothy Hiatt/Getty Images, Johnny Louis/WENN.com, Steve Jennings/Getty Images