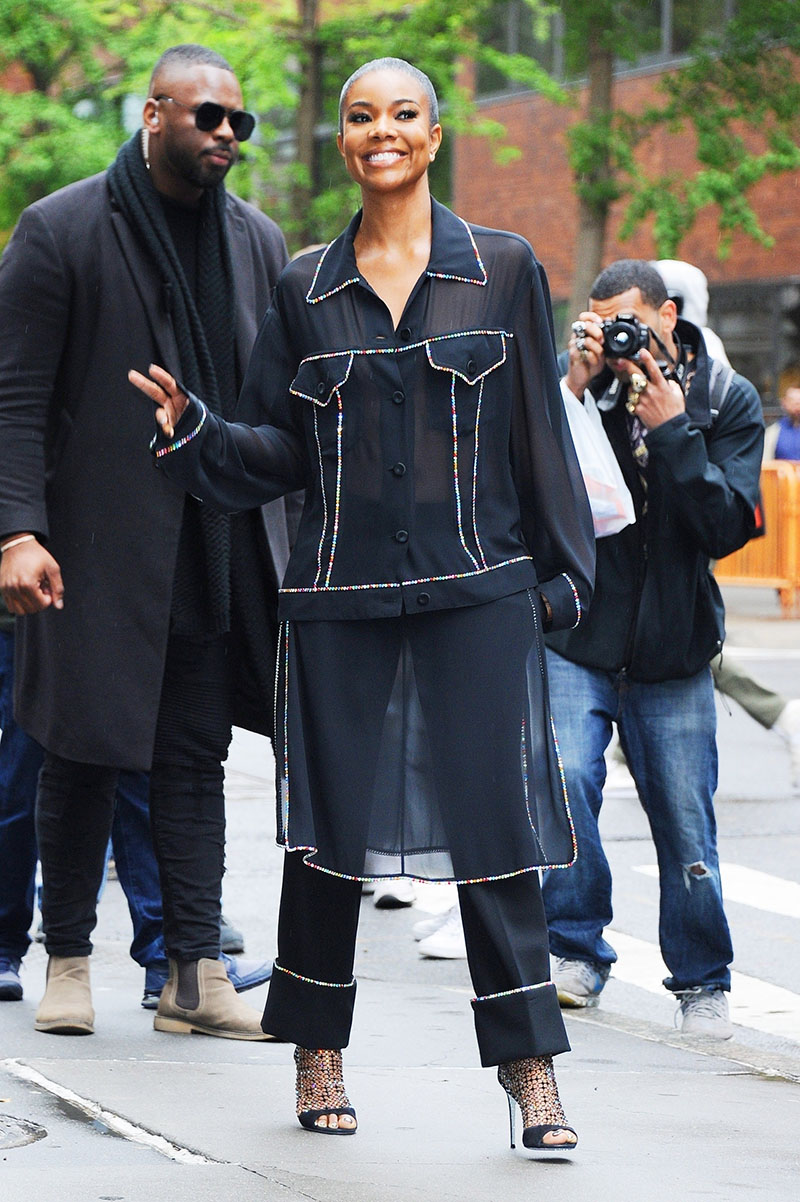 Actress and model Gabrielle Union departed from her guest appearance on AOL's Build Series in New York City on Tuesday. The mom-of-one changed outfits at least 6 times.
Photo by BACKGRID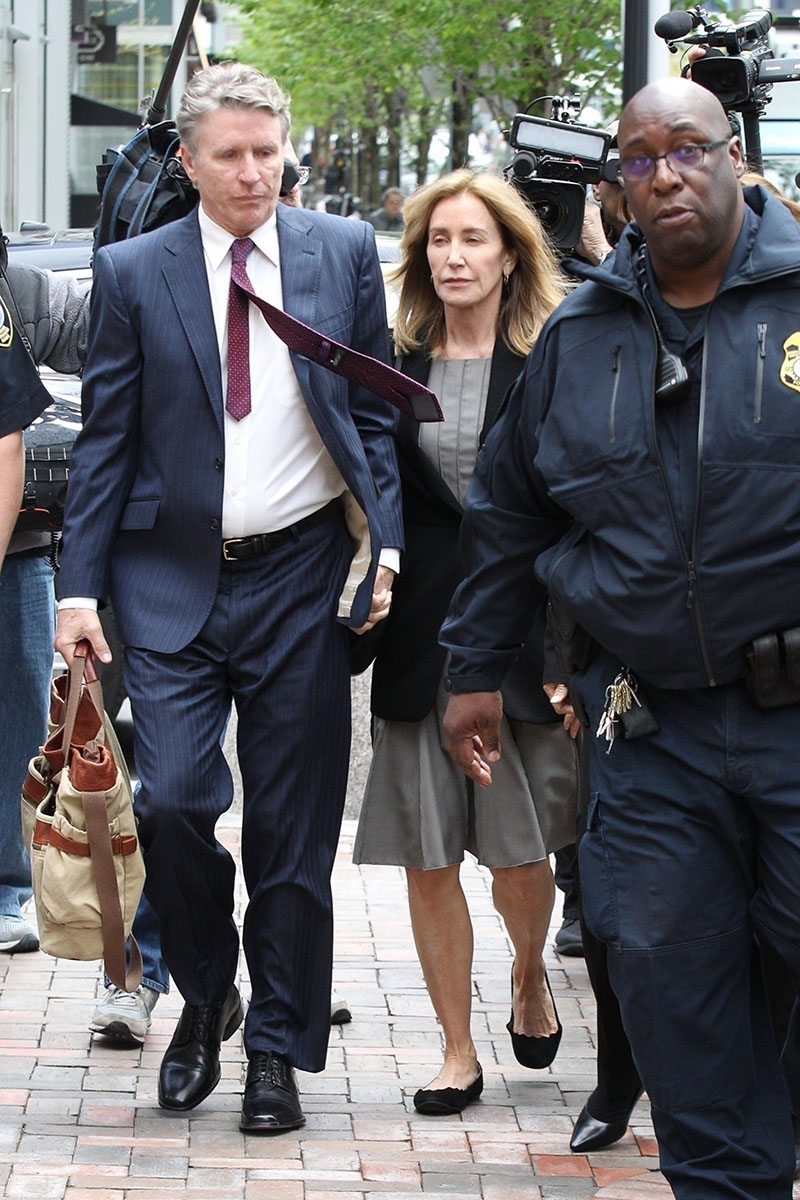 Actress Felicity Huffman pleaded guilty Monday to taking part in the college admissions bribery scheme. She is the highest-profile person so far to admit to allegations that she paid to help her underachieving child enter a top college. Prosecutors will ask for a 4-month sentence. Many say she got off easy.
Photo by Patriot Pics / BACKGRID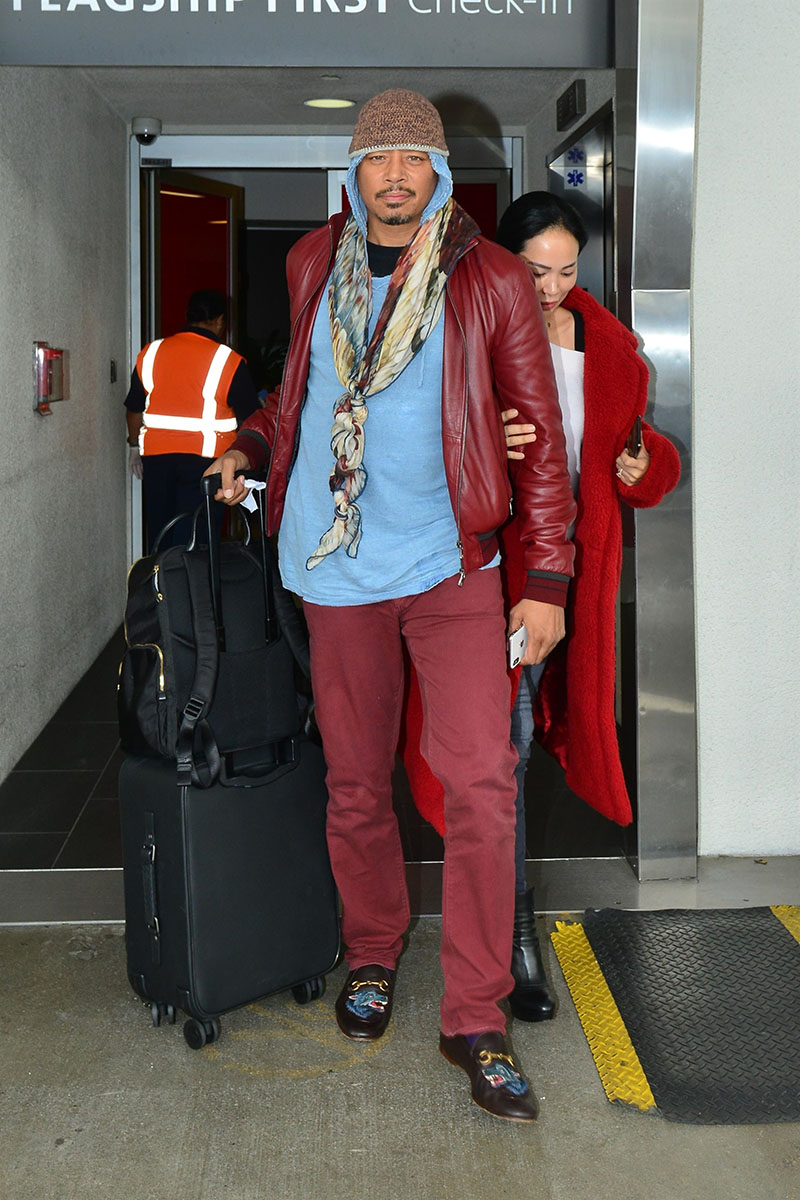 Terrence Howard and his third wife, model and restaurateur Mira Pakwas, were spotted arriving at LAX. The unemployed actor was seen in public for the first time since the news broke that 'Empire' was canceled. The Fox soap opera could not recover from the scandal involving one of its star's Jussie Smollett.
Photo by BACKGRID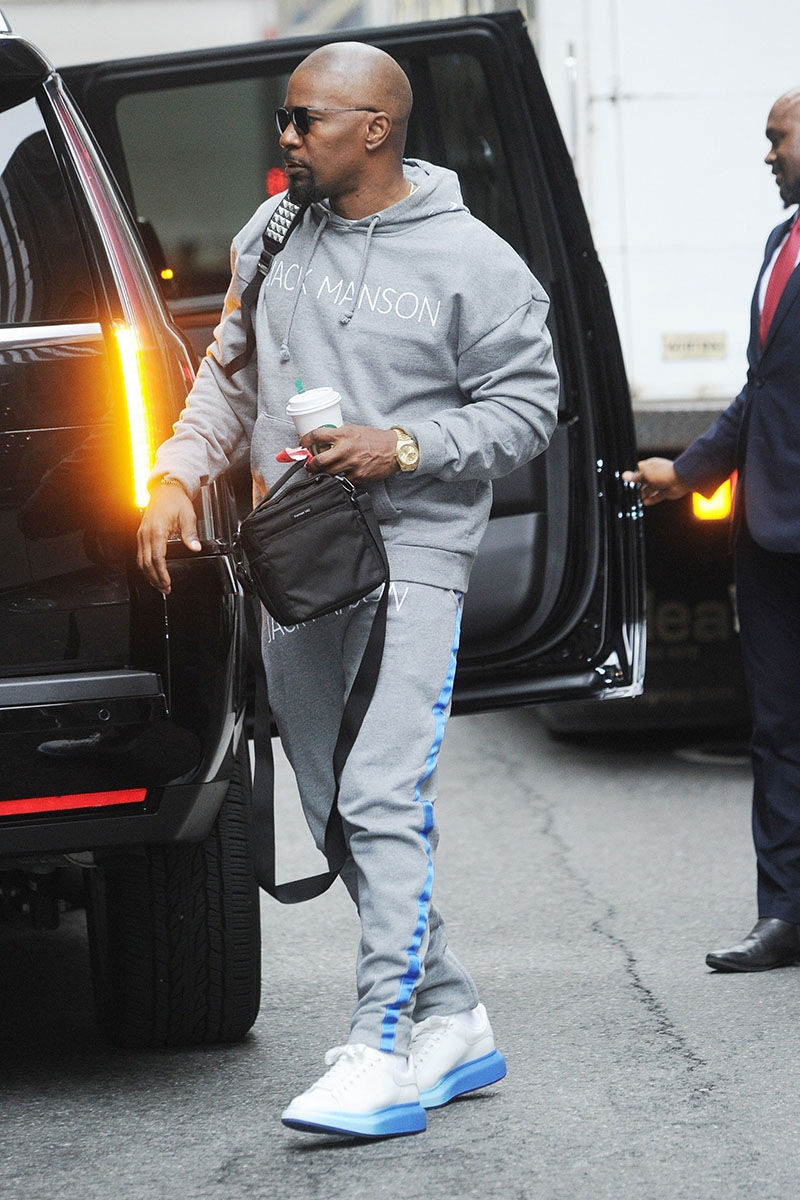 Bald actor Jamie Foxx was spotted out and about during a Tuesday NYC Outing. Rumor has it that the 51-year-old part-time singer/songwriter is expecting his third child – this time with actress Katie Holmes.
Photo by JosiahW / BACKGRID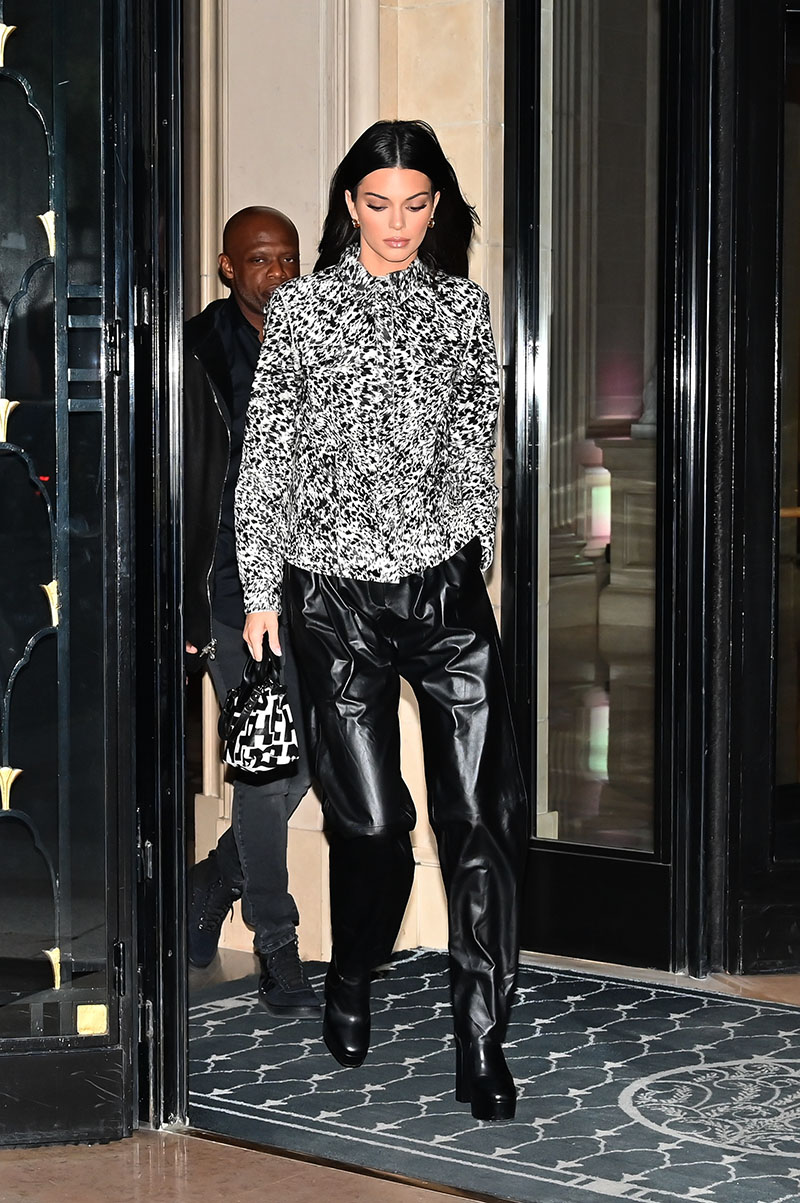 Model Kendall Jenner was seen leaving her hotel in Paris, France ahead of a private event. Kendall's fans feared she was on a starvation diet because she looked so thin during her last outing. Word is she had half a slice of toast, a carrot and a celery stick for lunch.
Photo by Best Image / BACKGRID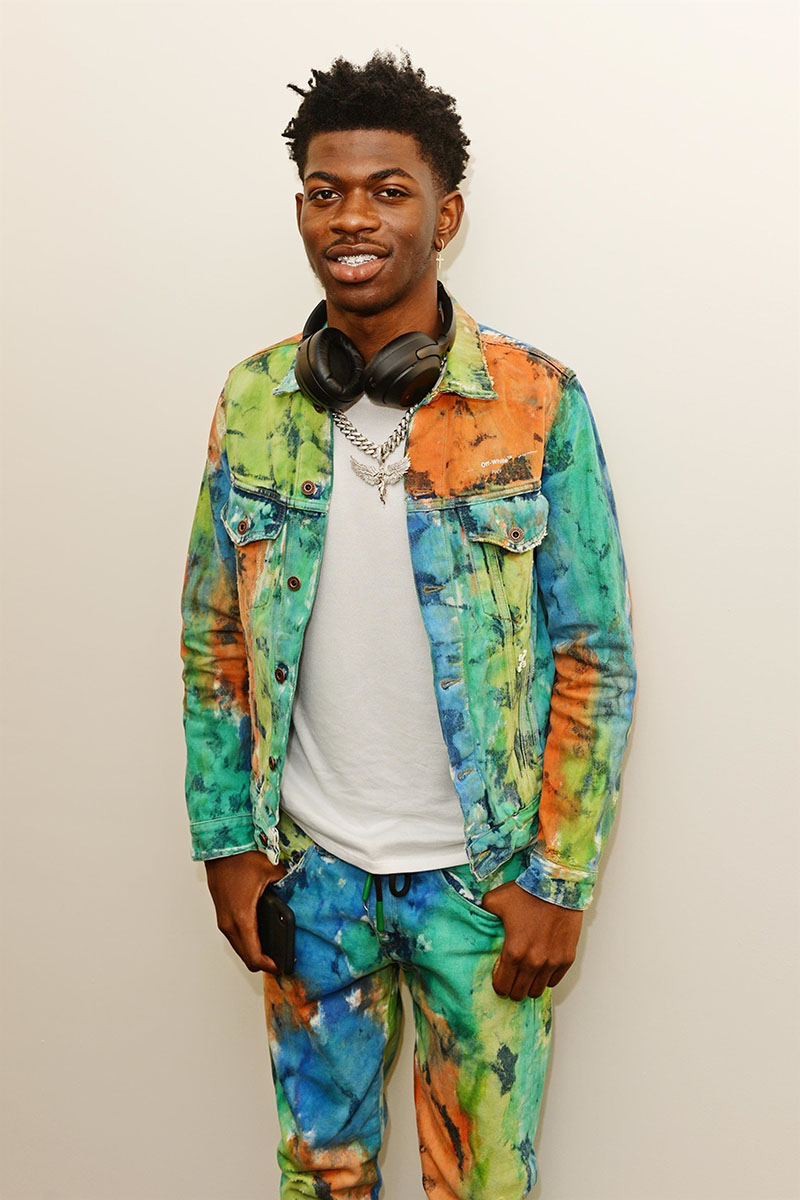 Country music rap star Lil Nas X stopped by radio station Hits 97.3 in Hollywood, Florida. Nas X told the station he was down to his last $5.62 when his song "Old Town Road" went viral. The song was booted off the country music chart, but the song hit #1 when country music star Billy Ray Cyrus added his vocals to a remix. "Old Town" broke Drake's record for most US streams in one week and it racked up an impressive 145 million streams, surpassing Drake's "In My Feelings".
Photo by MediaPunch / BACKGRID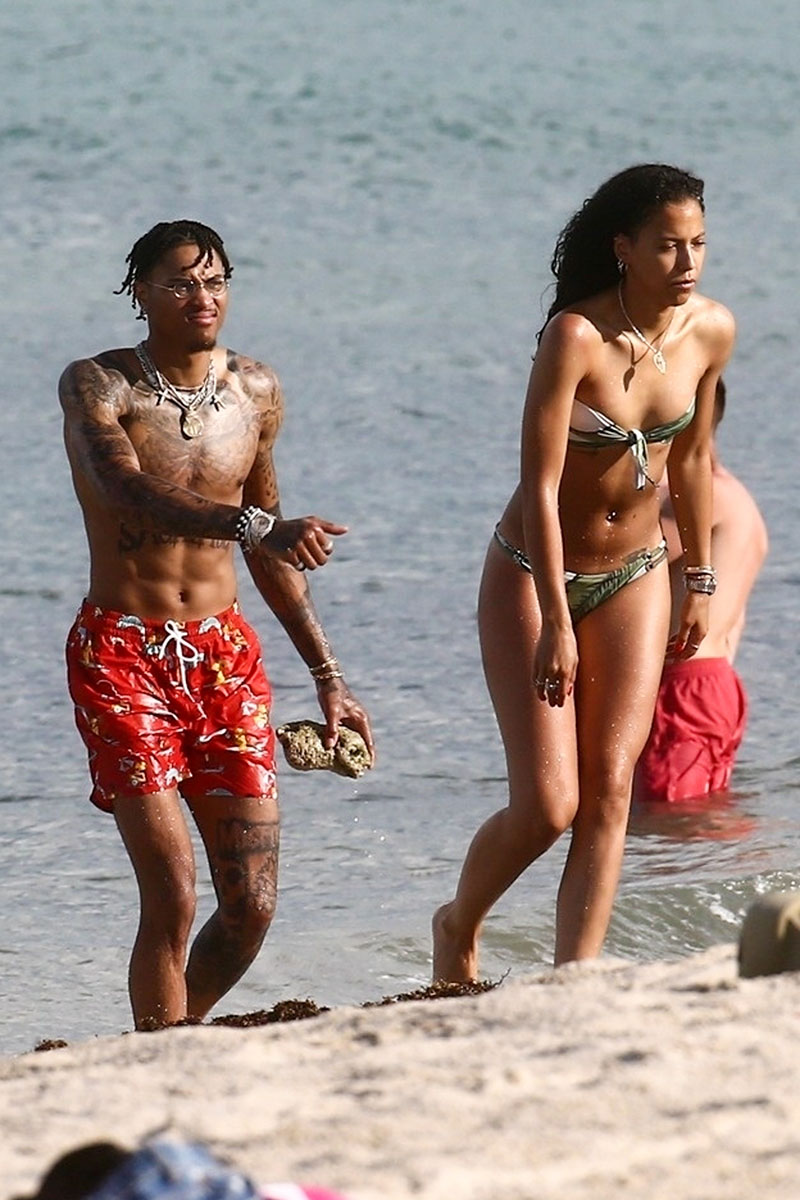 Socialite Makena Martine and her beau, Phoenix Suns star Kyle Oubre are boo'd up on Miami Beach. The couple tooks a dip in the blue waters before returning to lounge on the beach chairs.
Photo by VAEM/MIAMIPIXX / BACKGRID