Lena Waithe responded to reports that she ignored sexual misconduct allegations against actor Jason Mitchell on the set of her TV drama series The Chi.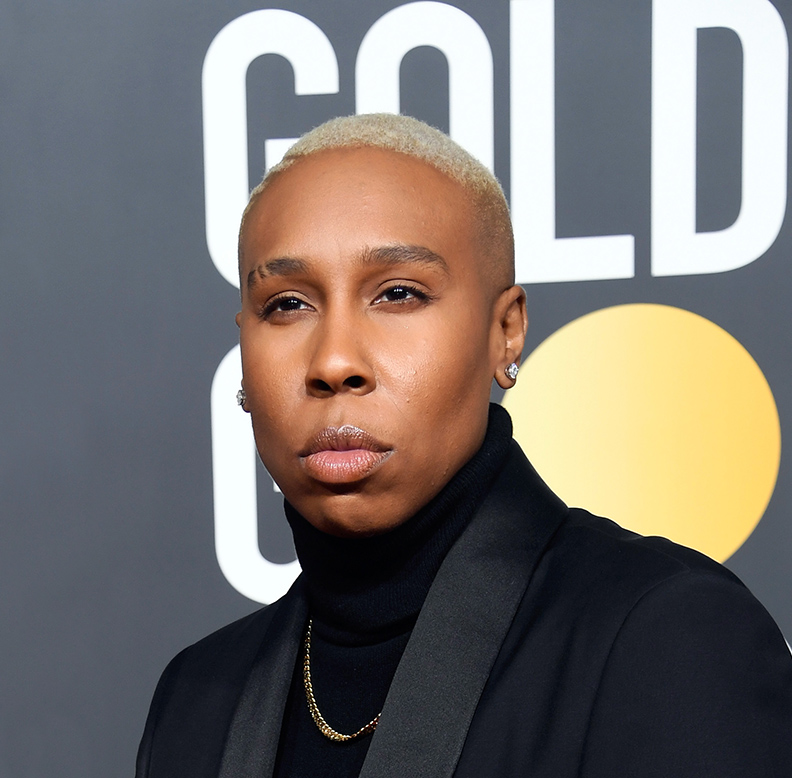 Waithe, who is a male identified lesbian (MIL), is accused of turning a blind eye to the typical aggressive, hyper-sexual male behavior that she identifies with.
Mitchell was recently fired from The Chi amid allegations of inappropriate behavior with several female co-stars, including his onscreen girlfriend, Tiffany Boone.
Boone complained to Human Resources about Mitchell's inappropriate behavior and she allegedly felt unsafe on the set.
At times her fiancé, actor Marque Richardson ("Dear White People"), came to the set when Boone shot scenes with Mitchell, according to The Hollywood Reporter.
Boone, 31, eventually asked to be released from her contract to pursue other acting opportunities.
Season 2 showrunner Ayanna Floyd says Waithe – and everyone else on the set – knew about Mitchell's misconduct and the multiple complaints filed by actresses on the show.
In a public statement last year, Waithe, 35, said she was taking steps to handle the complaints against Mitchell, whom she was fond of and treated like one of her boys.
"I've been very involved in Time's Up and that movement, and for season two, we're making sure that women feel safe," Waithe told The Hollywood Reporter in June 2018. "[I]f you want to play that game and be disrespectful or misbehave on set with an actress or anyone, I'll happily call Showtime and say, 'This person has to go,' and you will get shot up and it'll be a wonderful finale."
But Mitchell's job was safe going into season 3, and he was only terminated by Showtime after he allegedly sexually harassed 2 Mexican actresses on the set of Netflix's "Desperados".
Waithe, a radical lesbian who has been hyper critical of society's "heteronormative" standards, now says she regrets not handling the situation differently.
In a phone-in interview with NY radio station The Breakfast Club, Waithe said she took steps to rectify the problem, but she had no power to fire Mitchell.
"The idea of me hearing something and not doing anything just isn't true," she said.
The Chi creator reveals she spoke to Boone directly and admitted she felt "awful" about her "unpleasant" experience, and decided that hiring a "woman of color" as showrunner would be one way to "change the attitude and the environment on that set".
She also said she took Mitchell aside to confront him about the way he allegedly treated his female colleagues, but she ultimately relied on showrunner Floyd to take up the issue with Fox's human resources officials.
"I wish I would have just reached out to Tiffany on my own," she said, contradicting herself more than once. "I trusted somebody to do my job, but what I wanted to do was trust my showrunner at the time. The situation wasn't handled appropriately."
But Floyd said Waithe was "very involved at the studio and network level" and she could have done more to help Boone.
Waithe admitted she had a "strong relationship with the studio," but "that's just kinda how things go."
She said Mitchell never treated her any differently and she never had an inappropriate interaction with him. Waithe stuttered badly when radio host Charlamagne reminded her that Mitchell probably looked at her – an aggressive MIL lesbian – as one of his homies.
"It doesn't matter… For anyone to say I would stand by while a woman is being mistreated or harassed and not doing anything is just not true, it's not who I am," Waithe added. "I was trying to put people in power to change, but ultimately that wasn't the answer. I'm always the answer and that's the biggest lesson I've learned in all of this."
Mitchell has yet to comment on the allegations. In addition to losing two high-profile acting gigs, he was also dropped by his manager, agent and lawyer. On Wednesday, he was removed as a nominee for a top acting trophy at the upcoming MTV Movie & TV Awards.

Photos by Amy Sussman/Getty Images, Frazer Harrison/Getty Images, Neilson Barnard/Getty Images, Emma McIntyre/Getty Images