Cardi B is seen arriving at Queens Criminal Court in New York today for a hearing for assault charges. The mom-of-one wore a bright pink business suit revealing her ample cleavage. She accessorized her outfit with a snakeskin handbag, pink shoes, and long pink acrylic nails.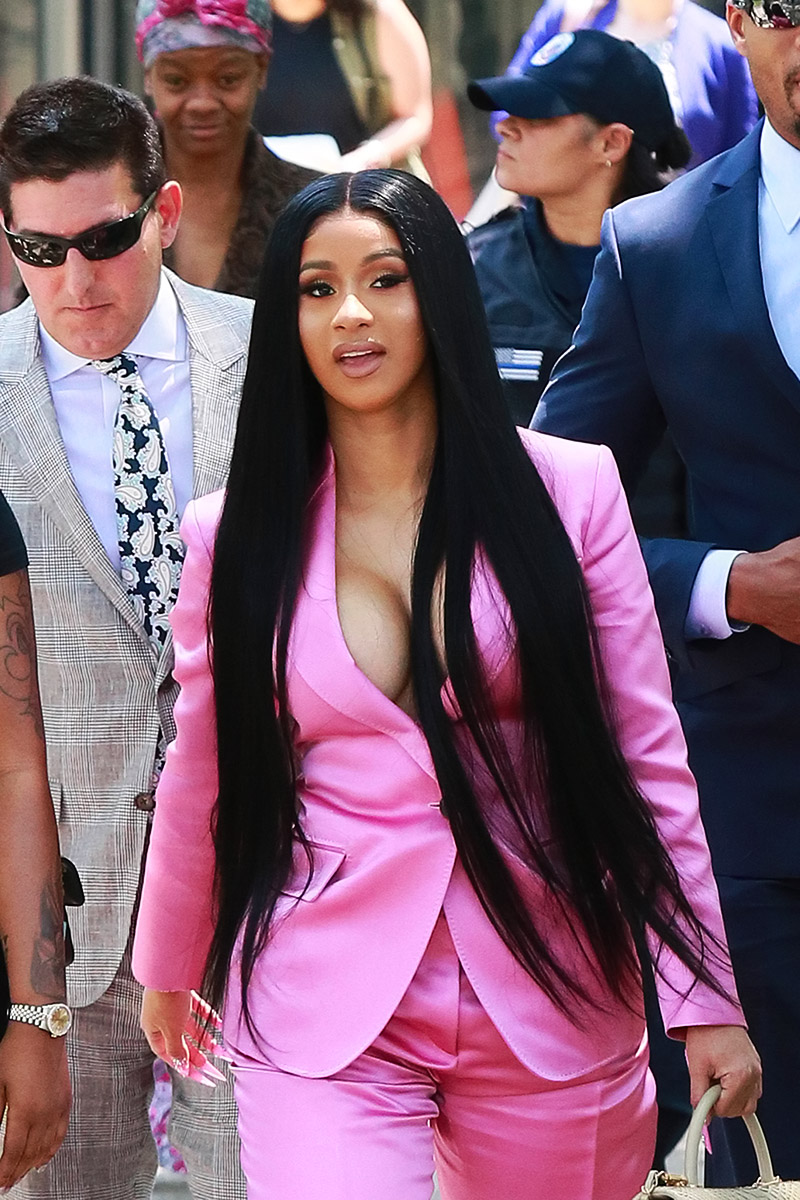 Speaking of ample cleavage, Cardi lashed out at fans who criticized her for canceling upcoming concerts while she recovers from her plastic surgery procedures.
Her representative recently confirmed reports that the "Bodak Yellow" rapper was put on bedrest by her doctors. She was forced to reschedule her concerts due to complications related to her cosmetics procedures.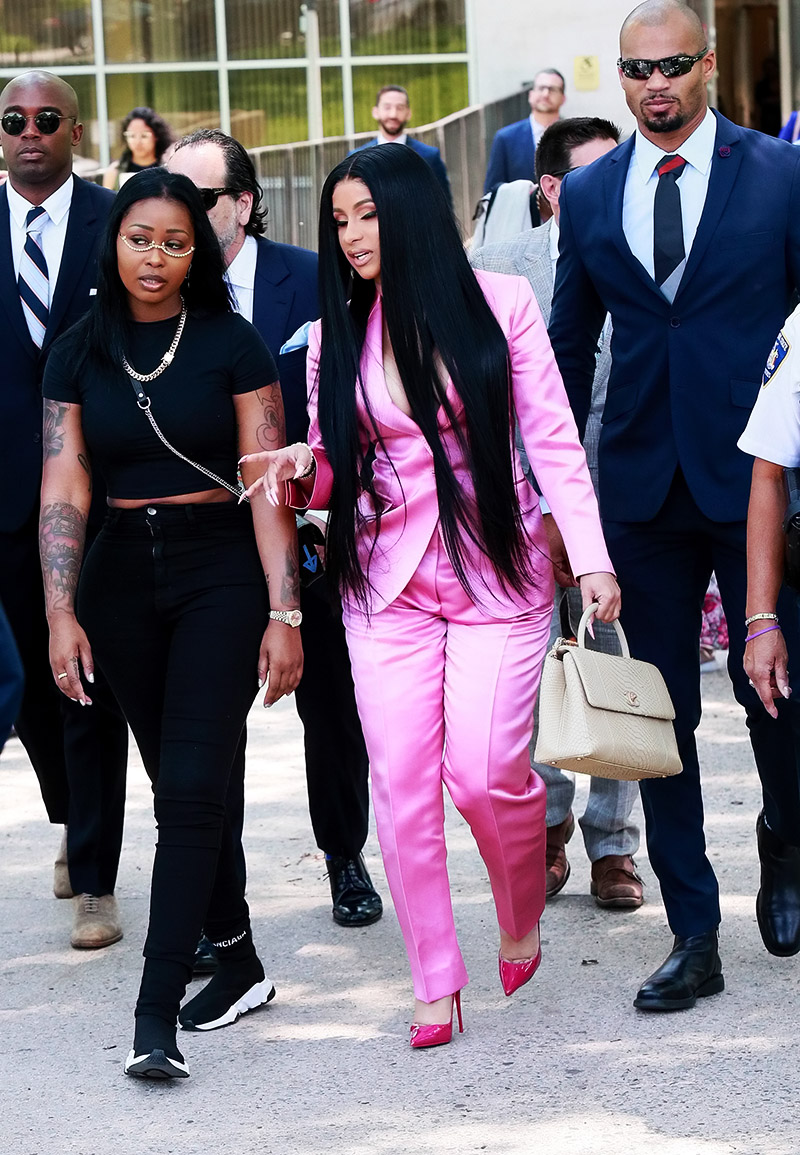 Cardi has publicly admitted undergoing liposuction, a breast lift and fat transfer procedures. Her rep confirmed Cardi didn't take enough time to properly recover before hitting the road.
"Her strenuous schedule has taken a toll on her body and she has been given strict doctors orders to pull out of the rest of her performances in May," her aide told E Online. "Cardi says she's very disappointed and hates to let her fans down, but she wants to reassure them that she'll see them in September!"
Cardi, who underwent surgical procedures after she became a first-time mother to daughter Kulture last summer, took to social media this week to check her cheeky fans who questioned why she didn't work out to achieve a more natural figure. "I do whatever the f--k I want to do with my body," she ranted in an Instagram story.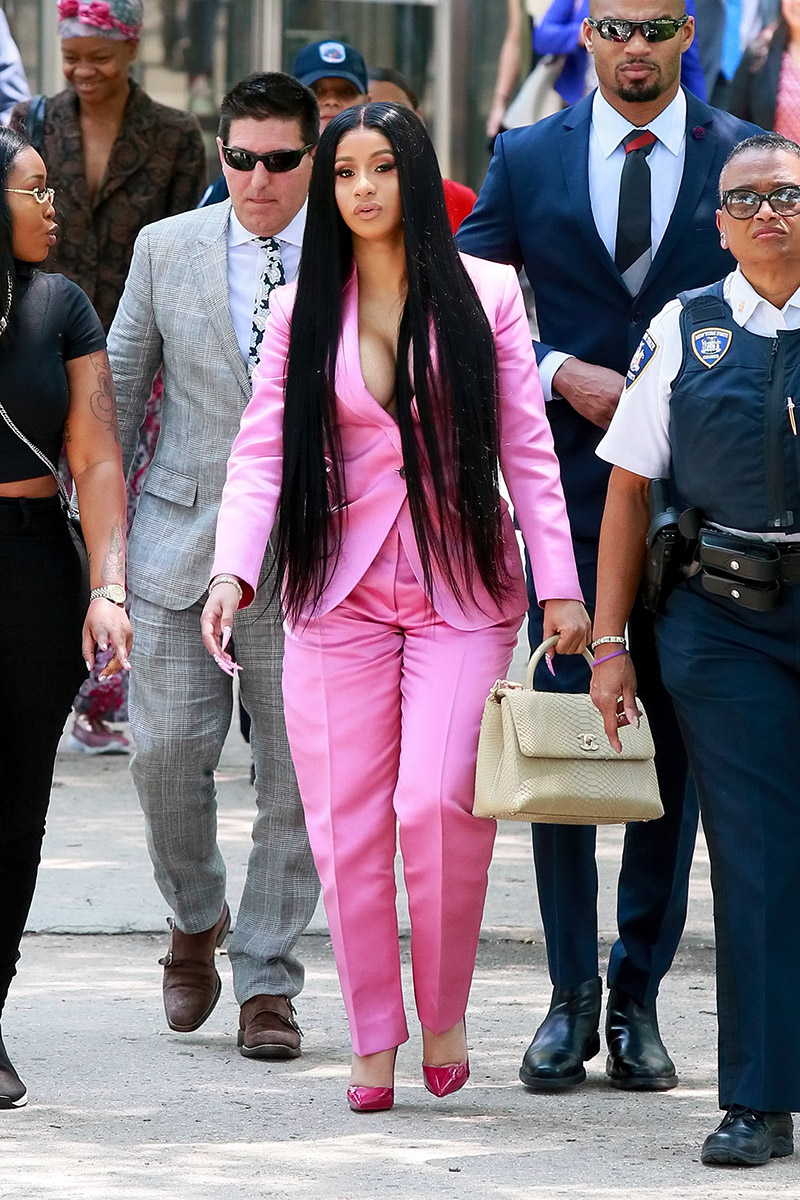 "I don't have the time of day like you do. My job as an entertainer is a 24-hour job, bro. So no, I don't have time to work out. I wanted specific things that I know that no matter how much I work out won't get fixed."
Cardi explained she is losing millions of dollars by not performing.
"I hate canceling shows because I love money. I'm a money addict. I get paid a lot of money, a lot of money for these shows. A lot of money. I'm canceling millions of dollars in shows, but health is wealth so I have to do what I have to do."
Photos by David Dee Delgado/Getty Images) | T.JACKSON / BACKGRID