Travel advisories have been issued for Americans on vacation in the Dominican Republic after a fourth American tourist died there.
The U.S. State Department's travel advisory lists the Dominican Republic as a Level 2 destination, advising travelers to exercise caution after a 4th American died under mysterious circumstances.
Fourth mystery death in Dominican Republic as US tourist 'urinates blood and dies after drinking one whisky a https://t.co/VDrEM6dsbc pic.twitter.com/aaVDudb6Ts

— The Whisk(e)y Chap (@whiskeychap) June 10, 2019
Robert Bell Wallace, 67, of California, took ill in his hotel room and died after having a drink from the minibar, his family confirmed to Fox News.
Wallace complained of abdominal pain, urinated blood and died after drinking a whiskey from the minibar in his room at the Hard Rock Hotel & Casino resort in Punta Cana, his niece, Chloe Arnold, told Fox News on Sunday.
Wallace died about a month before the deaths of 3 American tourists at other hotels in the Caribbean nation.
Tourist death count at Dominican Republic resorts rises https://t.co/U3ntx5cWOo pic.twitter.com/g33oDdJGDG

— New York Post (@nypost) June 10, 2019
Arnold said Wallace was in Punta Cana to attend his stepson's wedding in April. She said her uncle had been in good health when he died unexpectedly.
Almost 4 weeks later, another American tourist, Miranda Schaup-Werner, of Pennsylvania, died suddenly after she had a drink from the minibar at another hotel.
After hearing about the recent deaths, a Maryland widow went public about the death of her husband, David Harrison, last year.
Dawn McCoy said she, her husband and their 12-year-old son were celebrating the couple's anniversary in Punta Cana last July when Harrison took ill and died suddenly.
"My husband was a very fit, very healthy person when he passed away," she told Inside Edition. She said he took anti-hypertension medications to keep his blood pressure under control.
She now questions her husband's mysterious death after another Maryland couple was found dead at a resort next door to the hotel where Schaup-Werner died.
MYSTERY DEEPENS: Widow says husband's death in Dominican Republic identical to recent deaths of 3 other Americans: https://t.co/Rbm4Cm2WFA pic.twitter.com/vxrYnyetTn

— WSB-TV (@wsbtv) June 6, 2019
On May 30, engaged couple Edward Holmes, 63, and Cynthia Day, 49, died in their room at the Bahia Principe La Romana. A hotel employee found them unresponsive after they failed to check out.
Dominican medical examiners conducted either preliminary or final autopsies on the dead Americans. Eager to protect their tourism dollars, Dominican authorities insist they all died of natural causes.
But families have their doubts and have hired attorneys. Additional autopsies are planned when the bodies are returned to the U.S.
Dominican officials said Schaup-Werner, Holmes and Day had a buildup of fluid in their lungs, a condition called pulmonary edema.
They said Schaup-Werner, 41, who collapsed after taking a drink from the minibar at the Grand Bahia Principe Bouganville, suffered a heart attack. Her hotel was adjacent to the sister hotel where Holmes and Day died.
Schaup-Werner and her husband Daniel were celebrating their wedding anniversary when she died. Her grieving husband confirmed she had a heart condition, though her family said she was healthy.
The U.S. State Department and several international agencies, including the Centers for Disease Control and Prevention, sent teams of experts and inspectors to conduct their own independent tests at the properties where the tourists died.
The FBI confirmed to Fox News on Friday it was also conducting an investigation into the deaths.
Forensics tests are pending, but the prevailing theory is the tourists were poisoned.
Experts say it is common practice for hotels in developing countries to cut costs by diluting alcoholic beverages with methanol, a common ingredient found in windshield washer fluid.
Methanol is a tasteless, odorless methyl alcohol that is potentially deadly to humans. As little as 1 tablespoon of methanol can kill a man. Ingestion of small amounts of methanol can lead to blindness, brain damage, kidney failure and death from cardiac arrest.
Symptoms begin within hours after ingesting and may include disorientation, confusion, headache, dizziness, vomiting, abdominal pain, and a specific odor on the breath.
Methanol is sold at all auto parts stores and costs less than $2.00 a gallon. Hotels and resorts in developing countries are known to mix home-brewed moonshine as a cheap alternative to purchasing liquor from commercial distributors.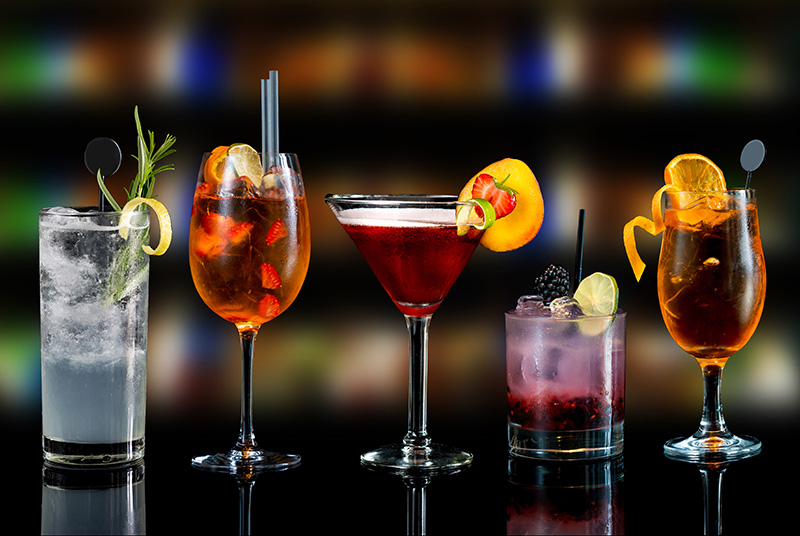 Travelers to developing countries are advised to avoid buying mixed drinks or cocktails from hotel bars and to only buy liquor in sealed bottles or cans. Tourists are also cautioned that labels on bottles may not accurately reflect the contents inside.
Relatives of Yvette Monique Sport, 51, believe her death at a Punta Cana resort was the result of foul play. The family told Fox 29 Philadelphia she was visiting the popular tourist destination last June, when she had a drink, went to bed, and never woke up. Her death certificate listed her official cause of death as a heart attack.
"It's a complete fabrication," Sport's sister, Felecia Nieves, said, "that you could have as many people and they all have the same cookie-cutter outcome. It's impossible."
Photos by Ariel FUCHS/Gamma-Rapho via Getty Images, Peter Cernoch/Getty Images, Deepblue4you/Getty Images