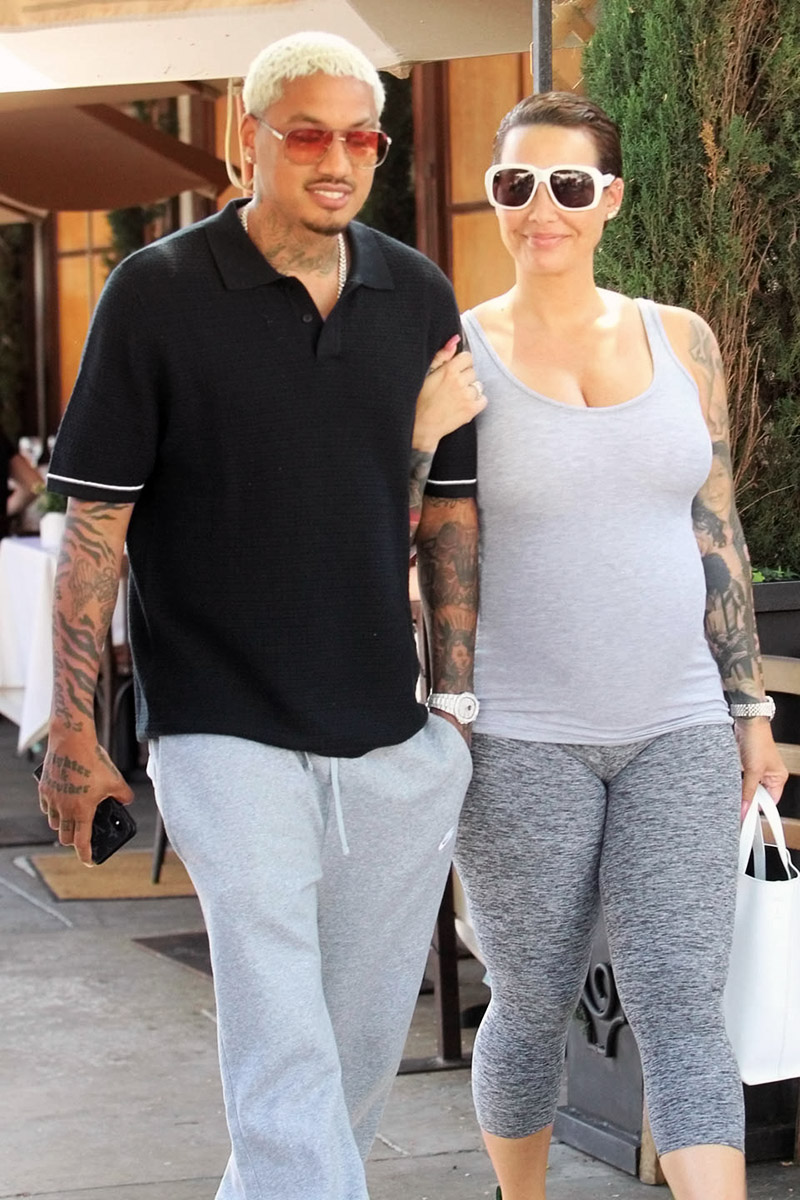 Amber Rose's baby daddy is gushing over his sex life with his baby mama who is heavily pregnant. Music exec Alexander "AE" Edwards says their sex life was hot before her pregnancy, but it's on fire now.
Amber is working on bringing her 2nd child into the world at age 35. Amber and Alexander, 32, are having a baby boy.
She has a son named Sebastian with rapper Wiz Khalifa, whom she married in 2013 and divorced less than a year later.
TMZ caught up with the socialite Amber and Alexander, who were out on a lunch date in Los Angeles this week.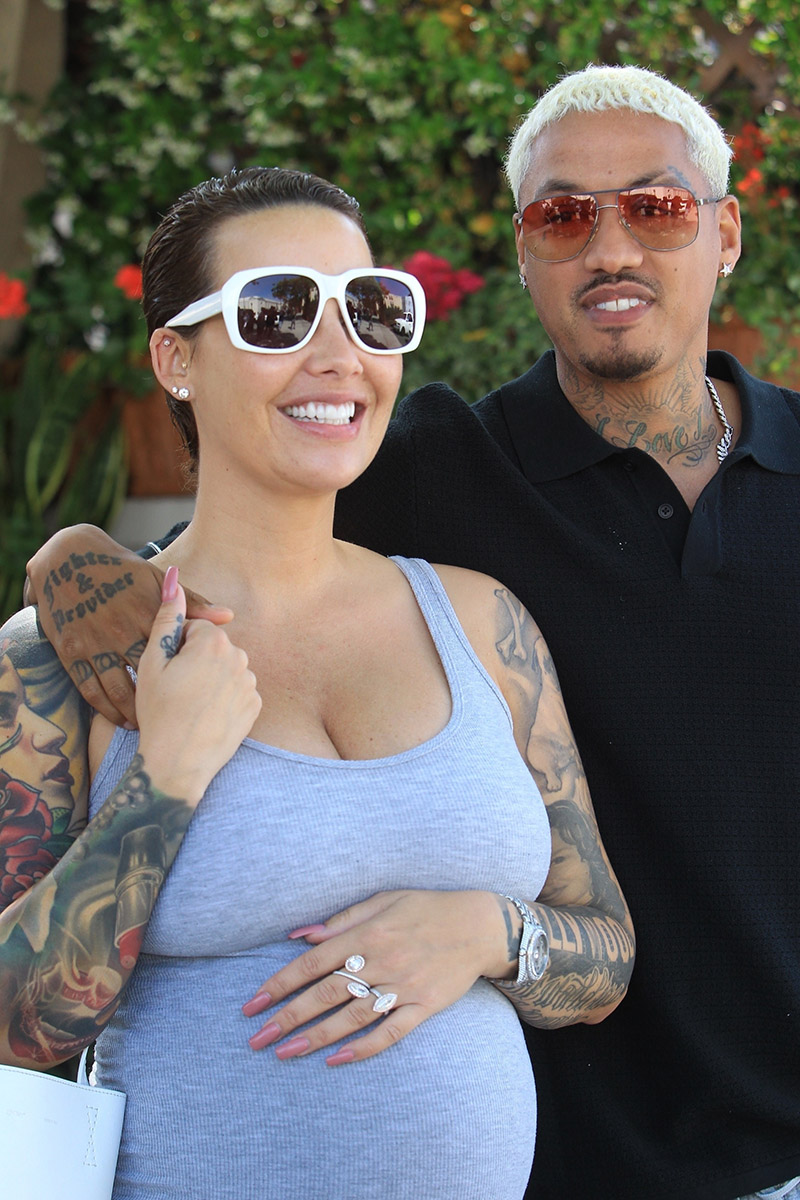 When asked if they were still "getting it in" while pregnant, Alexander didn't hesitate to answer.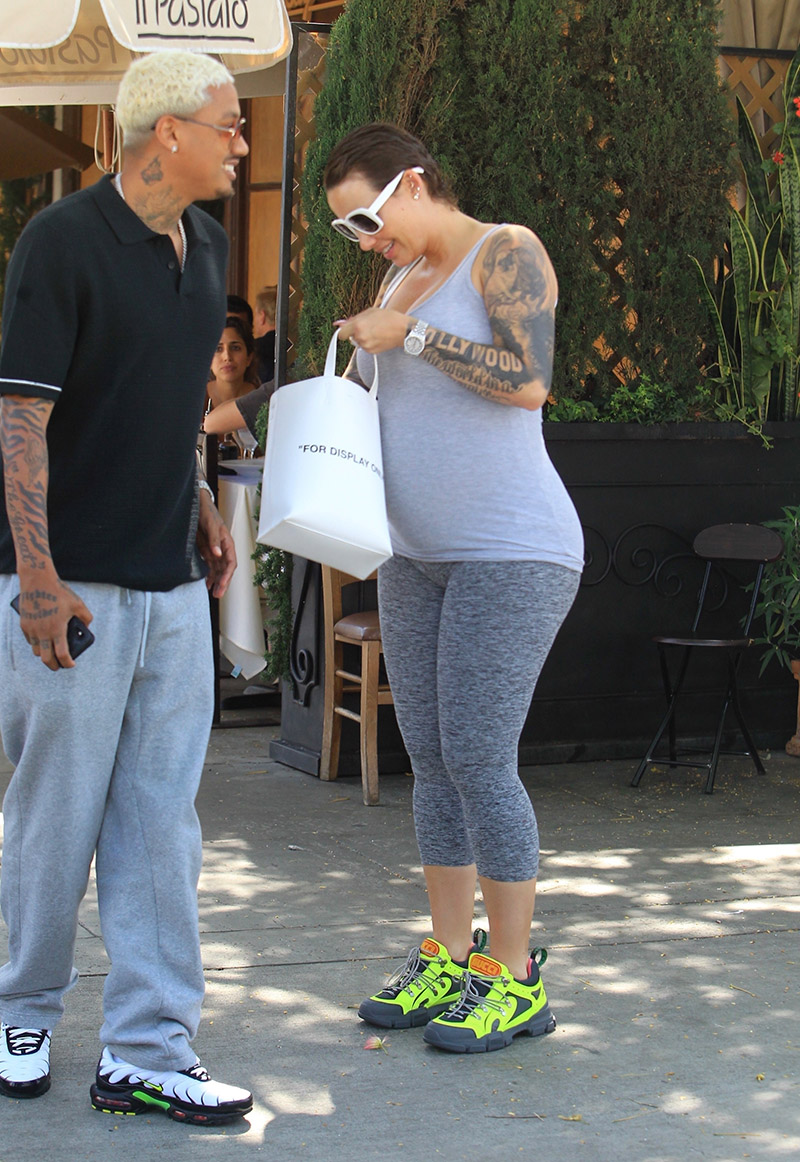 via TMZ -- Amber is not the kiss and tell type, not now anyway, but AE has no shame in his game ... and told us what's going down in their bedroom.

We also got the cute couple's thoughts on Beyonce's epic side-eye at the NBA Finals, and Amber gave us an update on her annual SlutWalk.

But, let's face it, you're probably ?here for the sex. So, check out the clip -- ya might learn something about the joys of childbirth ... or what leads up to it, anyway.
Photo by Hollywood To You / BACKGRID