The accolades keep pouring in for one of the modern era's greatest actors Denzel Washington. On Thursday, Washington received the American Film Institute's 47th Life Achievement Award.
The two-time Oscar winner was the guest of honor at the AFI Award Gala tribute, which celebrated his stellar career and legacy.
Spike Lee and actor Chadwick Boseman were among the stars and VIPs paying tribute to Denzel.
But for Denzel himself, his biggest achievement in life isn't something he can put on a shelf.
When ET's Michael Yo asked Denzel what he would consider his biggest lifetime achievement, he pointed to his wife, Pauletta, and said, "That's my biggest lifetime achievement."
Denzel walked the red carpet with his family, including Pauletta and their children – daughter Katia Washington and son Malcolm Washington.
"I'm humbled, I'm grateful, I'm thankful. I've never done this before so I can't really tell you how I feel," he said. "It doesn't feel like other times I'm on the red carpet. I'm usually promoting a film or at an award show. [Here] I've already won, I guess, so it's different. It's relaxed."
The star-studded gala included appearances and speeches from director Antoine Fuqua, Jennifer Hudson, Mahershala Ali, Michael B. Jordan, Cicely Tyson and Julia Roberts, and more.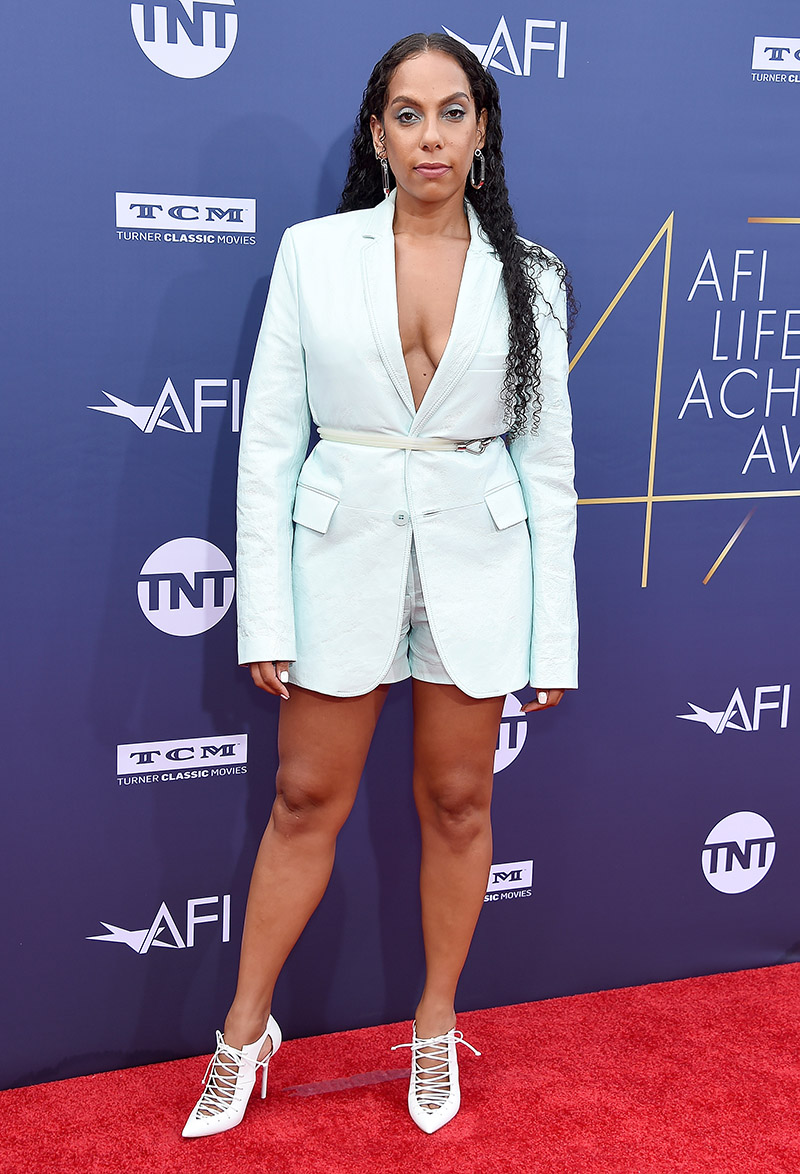 Beyonce, who was adamant that photographers take NO pictures of her, came out to show her support for another honoree of the night, Franklin J. Schaffner Award recipient Melina Matsoukas, who directed some of the singer's biggest music videos including the short movie Lemonade.
Photos by Axelle/Bauer-Griffin/FilmMagic | Gregg DeGuire/WireImage