ESPN bosses lectured sports dad LaVar Ball, who allegedly made a "completely inappropriate" comment to ESPN's First Take moderator Molly Qerim.
The incident occurred on Monday, when Ball appeared as a guest on First Take to air his grievances over the L.A. Lakers trading his son, Lonzo Ball, to the New Orleans Pelicans for Anthony Davis.
During a segment of the interview, Qerim said to Ball, "LaVar, can I switch gears with you because I have a question here."
Ball replied, "You can switch gears with me anytime."
Qerim paused for a moment, then moved on to her next question. She referred to the comment at the end of the show.
"If anyone's calling HR today it's me," Qerim said.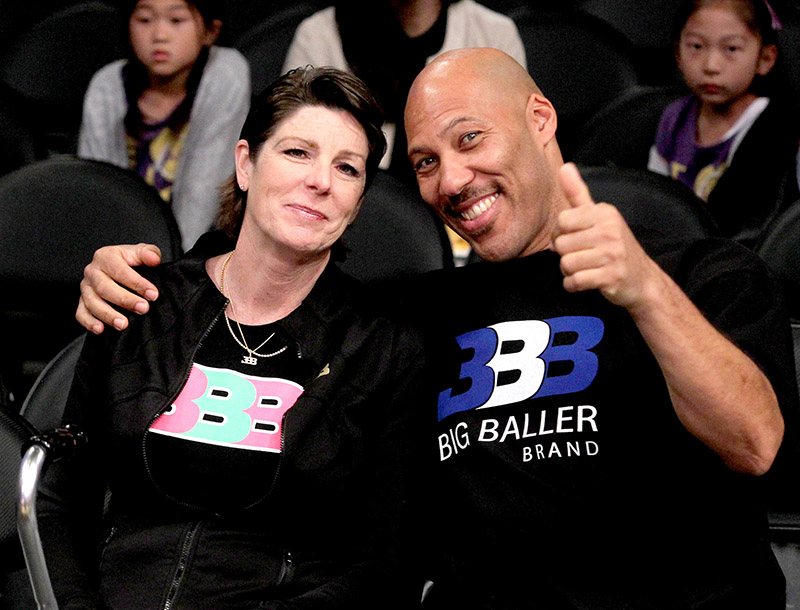 Social media users made matters worse by claiming Ball, who is happily married to Tina Ball (pictured), was "shooting his shot" at Qerim.
Ball's representative, Denise White, said Ball's comments were in no way intended to be sexual, but ESPN wasted little time rebuking the Big Baller Brand founder.
"LaVar Ball's comment to Molly Qerim Rose was completely inappropriate," ESPN said in a statement to TMZ. "We made him aware of that."
Qerim, who is married to ESPN sports analyst Jalen Rose, said she was glad that "ESPN had my back."
"ESPN was really supportive," Qerim told TMZ on Tuesday. "All the executives had my back. Much appreciated."

Photos by Nicholas Hunt/Getty Images | WENN.com