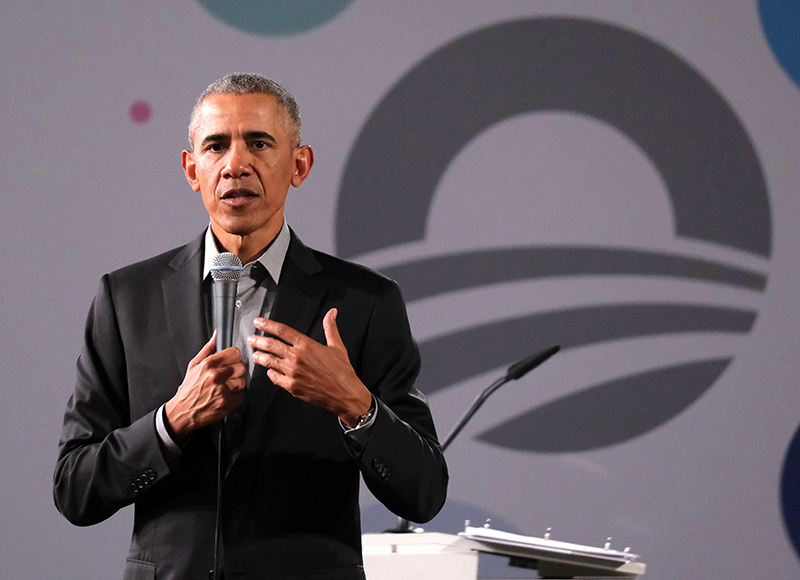 President Barack Obama is speaking out about the use of so-called "deepfake" technology to create videos that appear to show him cursing and saying things he would not say – at least not publicly.
For the past 2 years, AI videos of Obama using inappropriate language have been circulated on the Internet. But Obama has not spoken out about the technology until now.
The former U.S. president told his concerns to an audience in Ottawa, Canada on Friday.
"People can duplicate me speaking and saying anything. And it sounds like me and it looks like I'm saying it — and it's a complete fabrication," Obama said.
Deepfake videos are a growing concern, particularly ahead of the presidential elections in 2020.
An altered video of House Speaker Nancy Pelosi made headlines after it appeared to show her slurring her speech in a drunken stupor. The video, copies of which are still live on Facebook, is a major concern for the Democrats who have criticized Facebook for not taking the videos down.
"You take the face of one person and put it on the body of another," said Jeff Smith, associate director at the National Center for Media Forensics at the University of Colorado Denver.
"They are manipulated videos that have been edited using deep learning technology," Smith said.
Below are two videos that appear to show the former president speaking using a voice actor.
The first video, published in 2018, shows what appears to be the former president saying "Stay woke bitches" and calling President Trump names. The voice of director Jordan Peele was actually inserted into the first video. The video was created by Peele, Buzzfeed and Monkeypaw Productions to show the dangers of deepfake videos and fake news.
The 2nd video, created by computer scientists at the University of Washington, shows how a neural network was used to create a very realistic-looking video of Obama using existing audio of him speaking.
Buzzfeed said their video took 56 hours and a professional video editor to create in 2018.
"So the good news is it still requires a decent amount of skill, processing power, and time to create a really good 'deepfake,'" said BuzzFeed's news-media editor, Craig Silverman in 2018 – before the technology was simplified.
Nowadays, apps such as FakeApp can create a deepfake video using a single photo with one touch of a button.
These apps make Obama and other public figures very nervous. It's just a matter of time before social media users flood the Internet with their own deepfake videos.

Photo by Sean Gallup/Getty Images