Power mom Kim Kardashian and her husband Kanye West treat the kids to a nice Sunday dinner at Crustacean in Beverly Hills, Calif. Kim and three of their four children dressed in their Sunday Best as they arrived to the restaurant.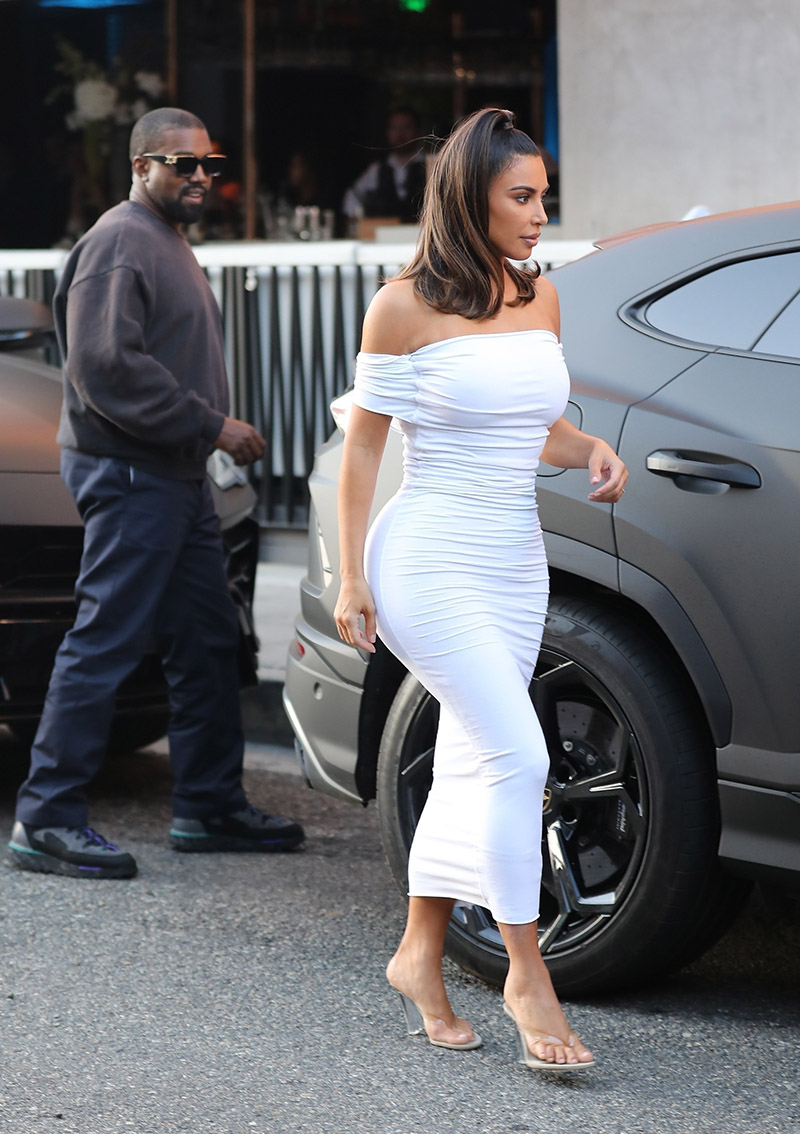 Kim appeared to be unbothered by the continuous backlash over her trademarking the name 'Kimono' for her new shapewear line. The hashtag #KimOhNo trended on Twitter all week.
Kim applied to trademark the name "Kimono Intimates" using a particular font. But Asians accused her of misappropriating their culture by trademarking the name.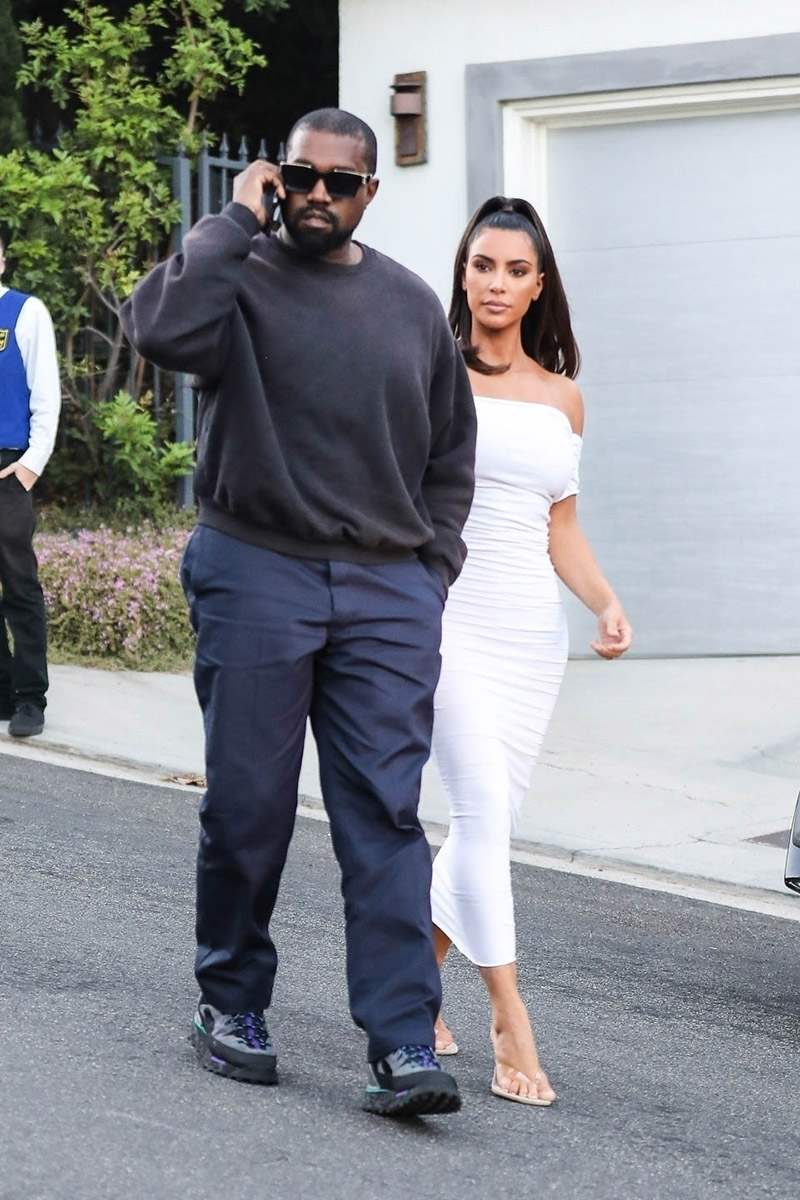 Even the mayor of Kyoto, Japan wrote an open letter pleading with the American socialite to rename her shapewear line to something less offensive to his culture.
Mayor Kadokawa Daisaku said it was his "strong wish" that Kim respect his culture. "kimono is a traditional ethnic dress" and is the product of "tireless endeavors and studies" by the Japanese. He revealed that Japan was trying to trademark the name "kimono" as well and register the brand "Kimono Culture". But Kim is unmoved. She's loving the worldwide attention and she hopes it translates to sales of the bodysuits, thongs, was and waist trainers that retail for $22 to $98.

Photos by SPOT / BACKGRID