The first Black actress to appear as a Bond girl on the cinema screen is speaking out against the casting of a Black woman as the iconic British agent 007.
Trina Parks caused waves on American shores when she criticized the casting of Lashana Lynch as the first ever female 007 in the upcoming James Bond film.
Lynch, 32, is best known for her role as Rosaline on ABC's drama Still Star-Crossed and for appearing in 2019's Captain Marvel.
Lynch's character will take over Daniel Craig's role as the suave British secret spy 007 after he retires from MI7. But Parks says Bond should only be a man, since his masculine persona is well known for seducing sultry women on screen.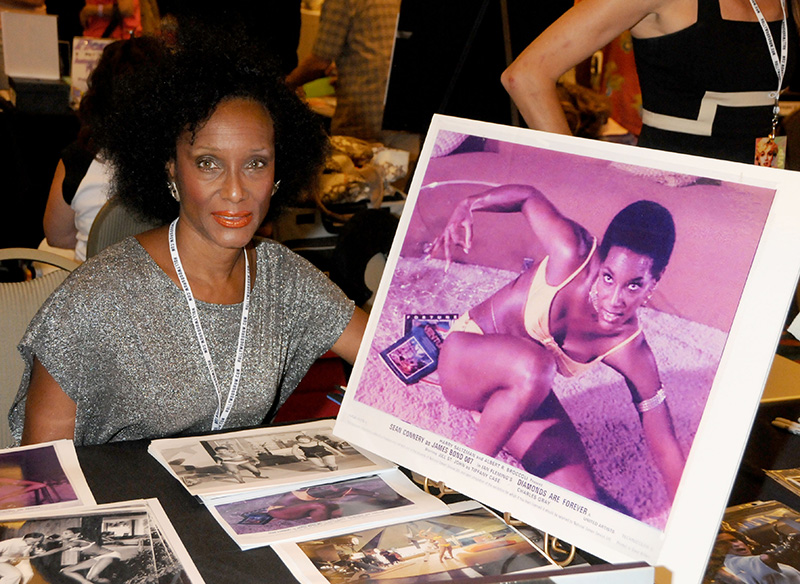 Parks, 71, tells London's Daily Mirror: "Lashana is a great actress, but I don't really agree with her becoming 007. It's not about her colour – a black James Bond, sure. But as a man."
She continued: "It's just because Bond, the spy code named 007, was written by Ian Fleming as a man. Miss Bond doesn't have the same ring to it.
"They set a standard – that has remained a classic film with a man as Bond. That's how I think it should stay."
Parks, an actress, singer and dancer, appeared in the Bond film Diamonds Are Forever as Thumper, one of two female assassins who used their karate skills to try and subdue Bond only to be nearly drowned by him in a swimming pool.
That was the extent of Parks' appearance in the 1971 film, but her scene was a very memorable one.
Other Black Bond girls include Halle Berry, Gloria Hendry, Grace Jones and Naomie Harris.
Photos by Gregg DeGuire/FilmMagic | Anwar Hussein/Getty Images