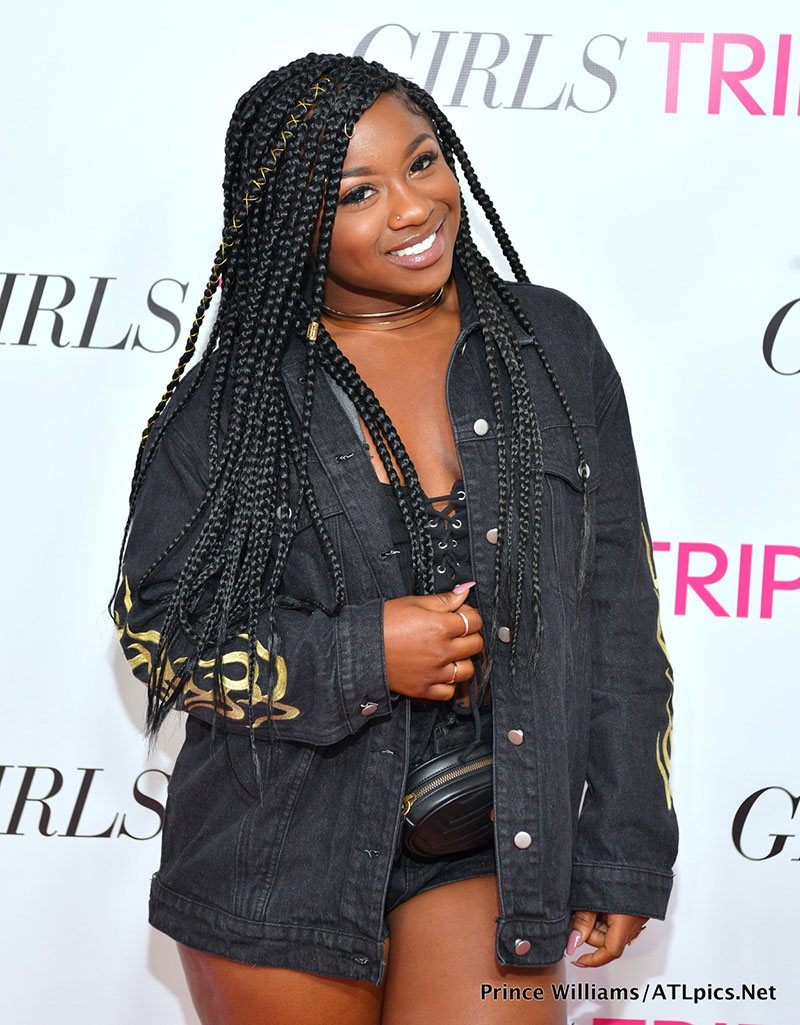 Reginae Carter addressed the latest viral social media challenge that she says is "degrading" to young girls on social media. The 20-year-old reality TV star is referring to the cucumber challenge in which young women eat cucumbers whole. That's the best way I can describe it on a family-oriented blog.
Young women from all walks of life accepted the challenge by uploading vulgar videos to social media.
Your auntie considered posting one video for educational purposes but I changed my mind because the video is so graphic. The videos can be easily found if you know where to look.
Reginae is right, young girls should not be exposed to such vulgarity. Not to mention the challenge is potentially deadly. Reginae says she grew up in that life, and everything her mom, Antonia Wright, and her dad, rapper Lil Wayne, did came back to her.
Watch Reginae's video below. Then have a talk with your daughters about the dangers before they view the cucumber challenge videos on social media.

Photo by Prince Williams/Wireimage.com