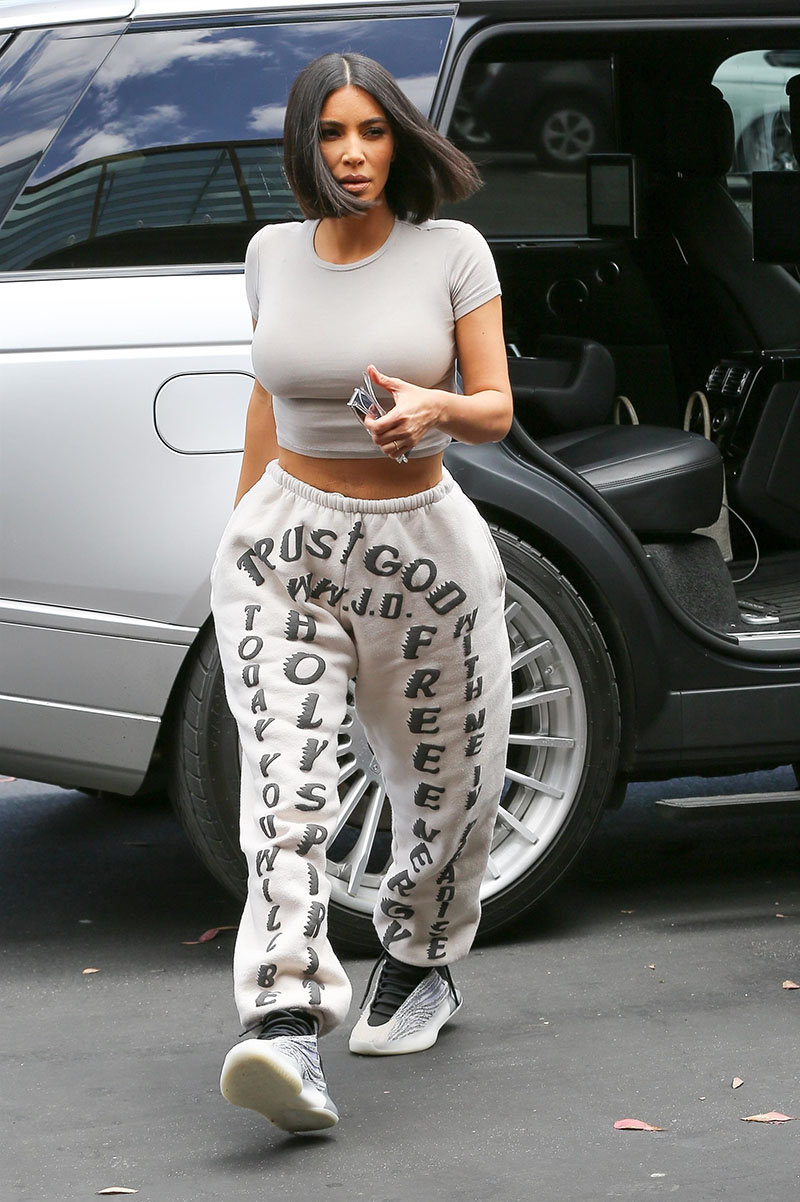 Before she became America's most well-known socialite, Kim Kardashian appeared as an unknown extra in a Tupac Shakur music video back in the day.
In a podcast interview, Kardashian, 38, said she appeared as an extra in a Tupac video when she was only 16 years old and virtually unknown.
She said she never met Tupac, who wasn't on the set when she was shooting her scenes.
"No, he wasn't there, I've never seen the footage," she said "We were walking down the runway, like we were models walking down a runway. It wasn't like we were in bikinis by the pool or anything like that. We were literally walking down a runway, and it was Kim Stewart, Kourtney, me and maybe like one or two other of our friends."
Twitter users quickly found the young Kardashian in Tupac's "All About U" music video, released in 1996. She is wearing a black wig and a conservative blue dress in the video.
See if you can find young Kardashian in the music video below.