Britain's Prince Harry and Meghan Markle introduced their infant son, Archibald "Archie" Harrison to Archbishop Desmond Tutu during their royal tour of Cape Town, South Africa.
4-month-old Archie made his first appearance with his parents Harry, 35, and Meghan, 38, during a tour of the anti-apartheid leader's legacy foundation in Cape Town on Wednesday.
Video posted to the Royal couple's Instagram page shows the proud parents beaming with pride as Archie met the man they call "The Arch".
They captioned the video footage, "Arch meets Archie!"
Tutu's daughter Thandeka Tutu Gxashe joked that baby Archie would one day be a "ladies man" like his father.
The Duchess of Sussex joked with Thandeka that little Archie will have to get used to having cameras in his face.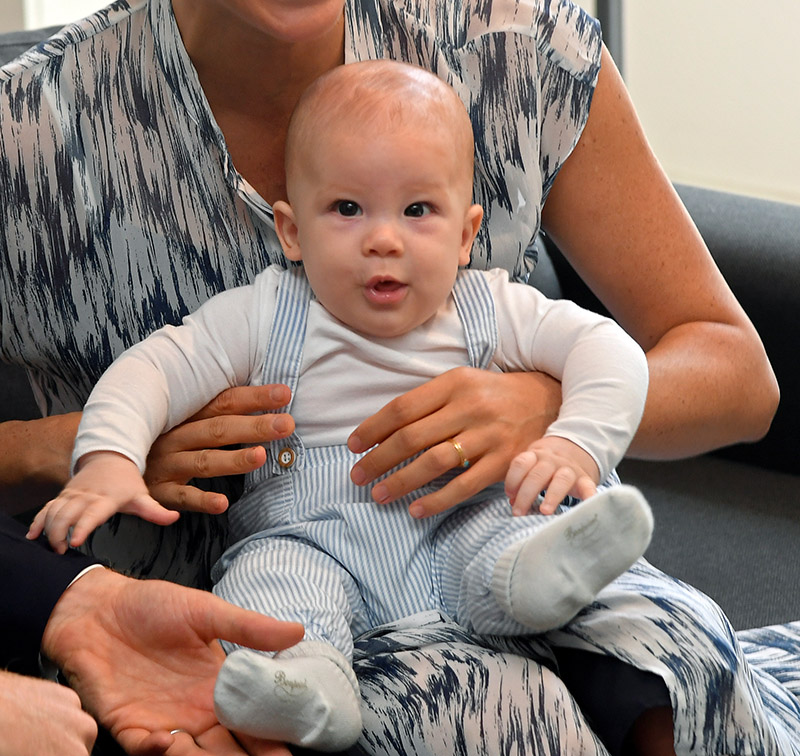 Baby Archie was dressed fashionably in blue striped dungarees and matching booties.
Archbishop Tutu won the Nobel Peace Prize for his anti-apartheid fight. He became the leader of the liberation struggle during Nelson Mandela's long imprisonment.
Next, Prince Harry will leave his family to tour Botswana, Angola and Malawi, while Meghan will visit mothers2mothers, an Africa-based charity that trains and finds jobs for women living with HIV/AIDS.