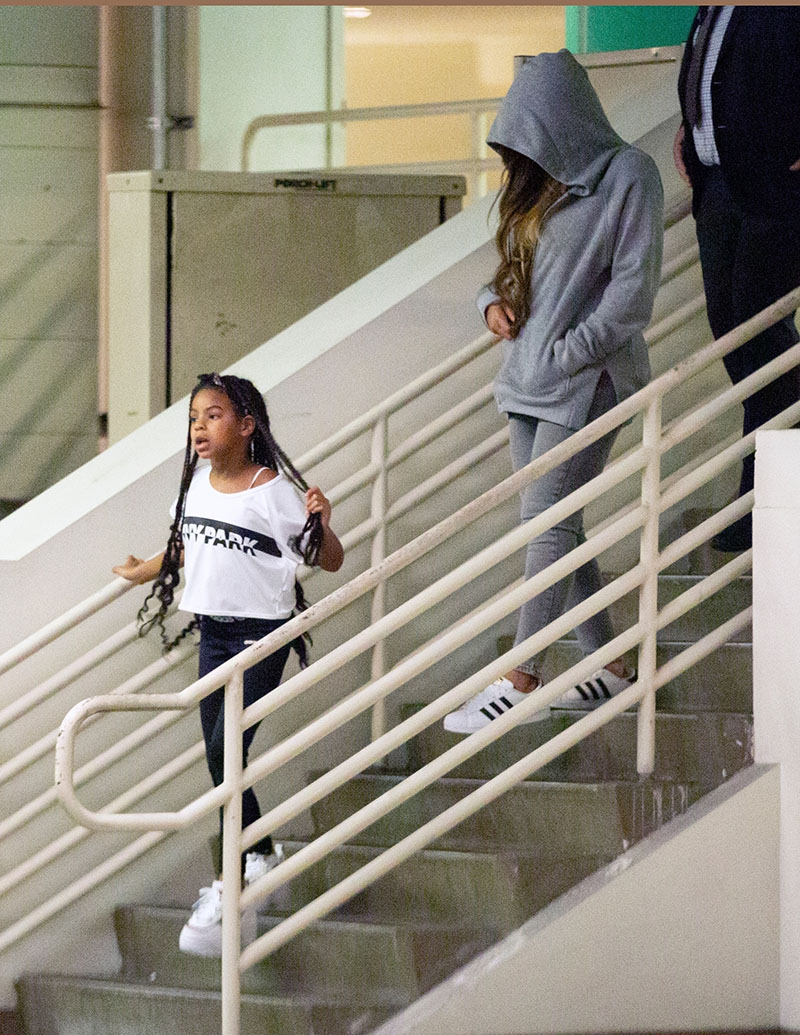 Singer Beyonce Knowles hid her face under a grey hoodie as she and daughter Blue Ivy were slipped out a back exit after shopping at Barneys New York in Beverly Hills. Blue Ivy sported super long extension braids for the rare outing. The energetic 7-year-old held on to the handrail so as not to fall in her chunky platform sneakers while mom kept a close eye on her.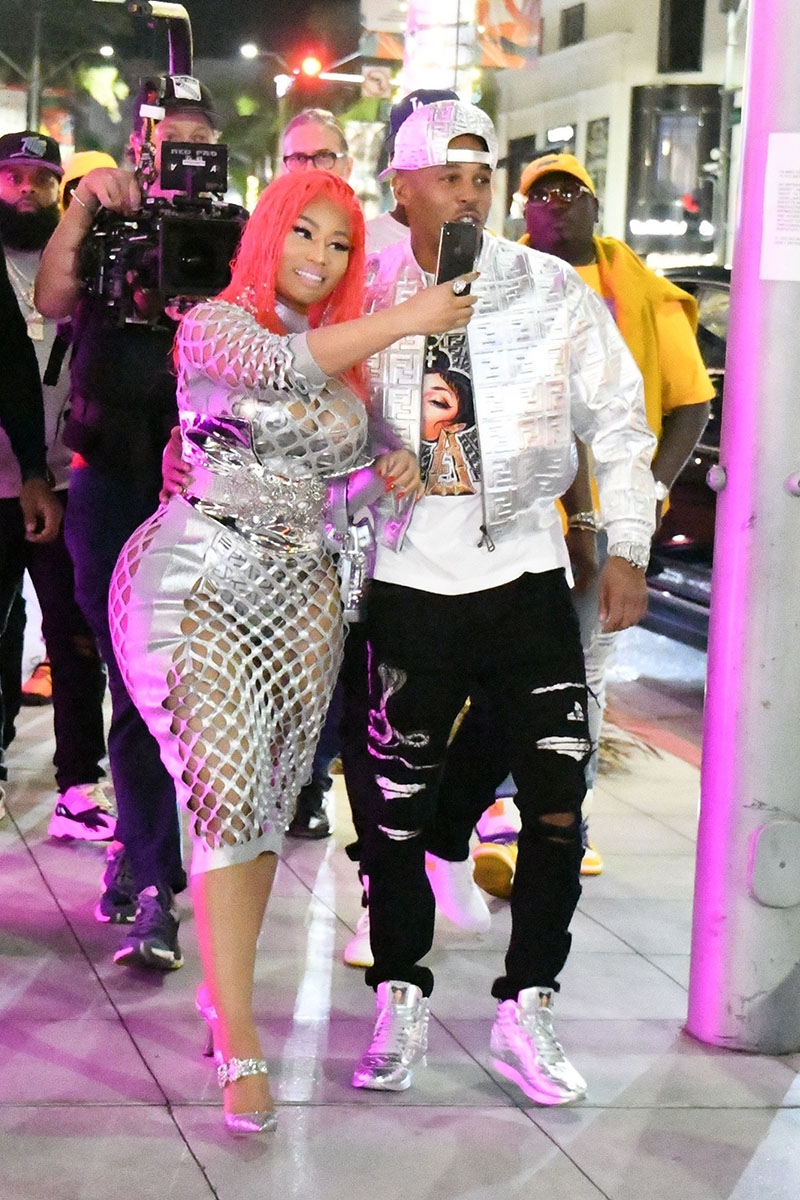 Nicki Minaj and her fiancé Kenny Petty were mobbed by fans as she arrived to her Fendi launch in Beverly Hills. The rapper's silver fishnet dress struggled to contain her curves. The 36-year-old Sagittarius enthusiastically greeted her screaming fans, waving and blowing kisses before pulling out her cell phone to take selfies and to livestream the event. Nicki revealed she was being sarcastic when she announced she and "Hello" singer Adele had recorded "an epic song" together.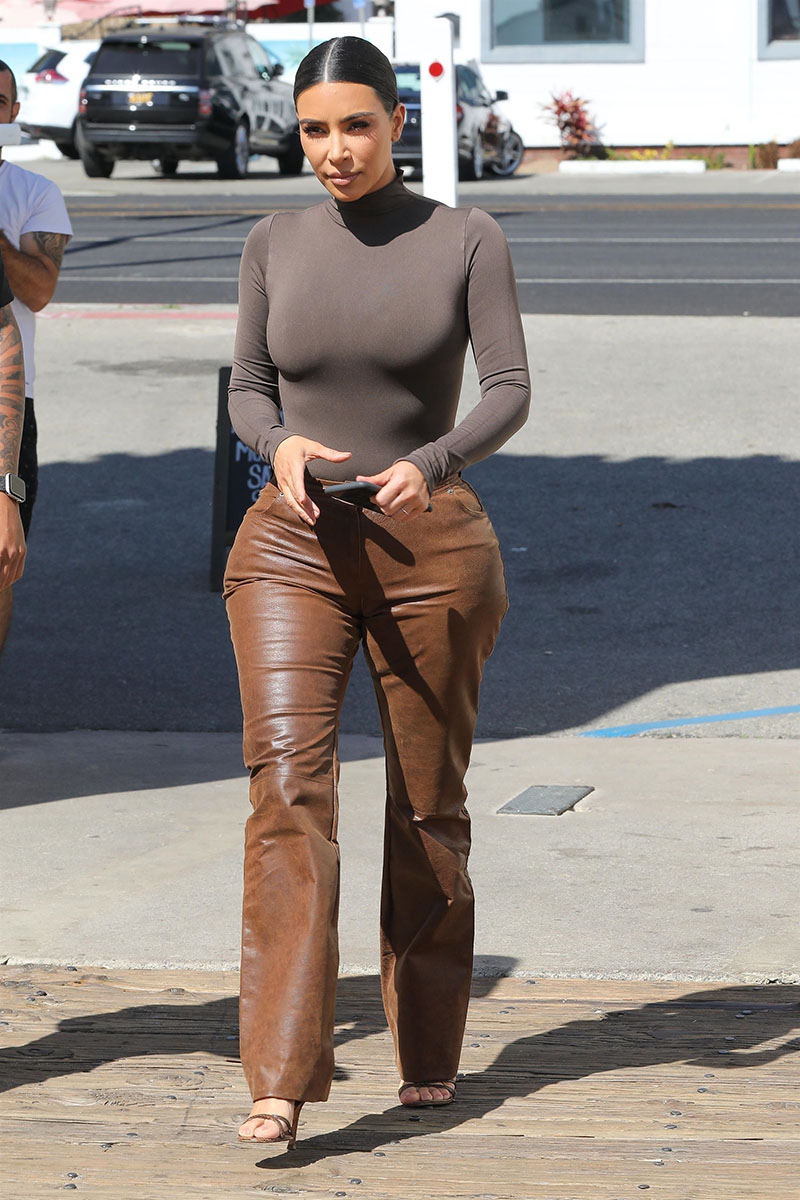 Kim Kardashian joined her sister Khloe Kardashian for lunch on the coast at Malibu Farm Pier Cafe in Malibu, Calif. The wide-hipped mother of four wore a mock turtleneck sweater with brown lambskin leather pants and strappy sandal pumps. The 38-year-old socialite was named one of Time magazine's 100 most influential people in 2015.

Lupita Nyong'o wore a matching canary yellow skirt set while promoting her new book, Sulwe, in NYC. Lupita, 36, wrote the book to help dark skinned children feel better in their dark skin. "I grew up in Kenya around very many dark people, but I grew up with a lot of light skin on TV and in the books I read and it made me feel uncomfortable with my skin color," she said. "So I wrote this book to help little kids get there a little faster."

Actress Jennifer Garner sent social media into a frenzy when she recreated a classic 'Friends' episode – with Legos! Garner recreated the episode titled "The One With the Embryos" in which Phoebe finds out she's pregnant. On Tuesday, Garner welcomed fellow Friends co-star Jennifer Aniston to Instagram with her Friends-themed Lego playset. Garner was spotted out and about in Beverly Hills with friend Summer Phoenix, right. Garner, 47, shares 3 children with ex-husband Ben Affleck.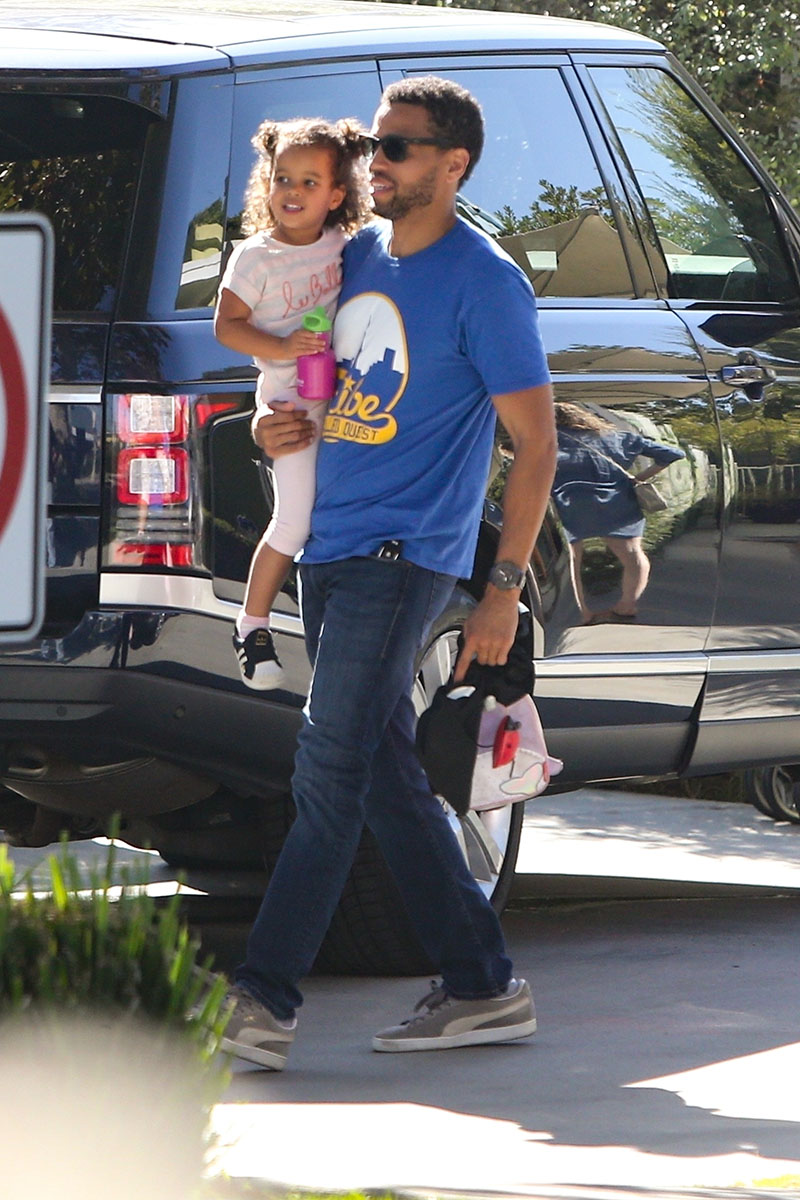 Actor Michael Ealy was seen out & about in Los Angeles spending quality time with his adorable daughter. The actor, 46, rocked a blue "A Tribe Called Quest" tee during the outing. The Think Like A Man actor shares two children with his wife Khatira Rafiqzada, 38.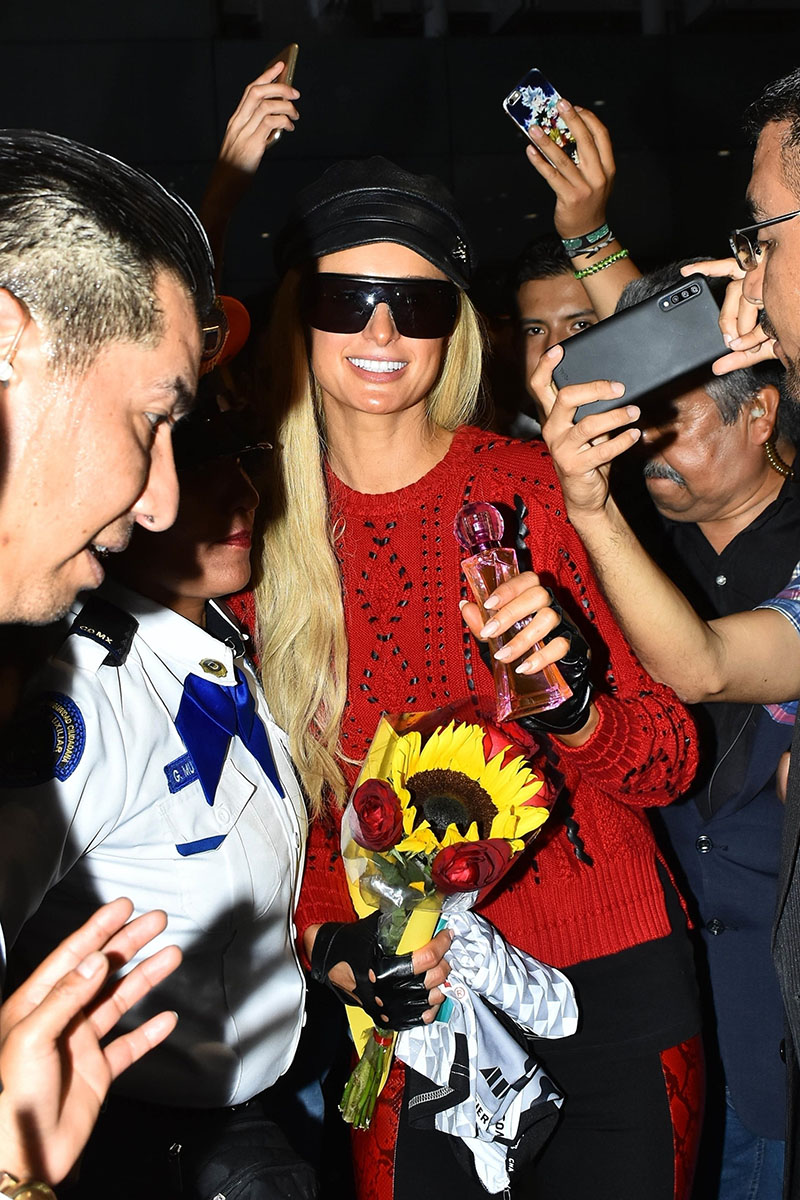 Heiress Paris Hilton was mobbed by excited fans as she arrived at Mexico City airport from Los Angeles to launch her new perfume Electrify in Mexico City, Mexico.