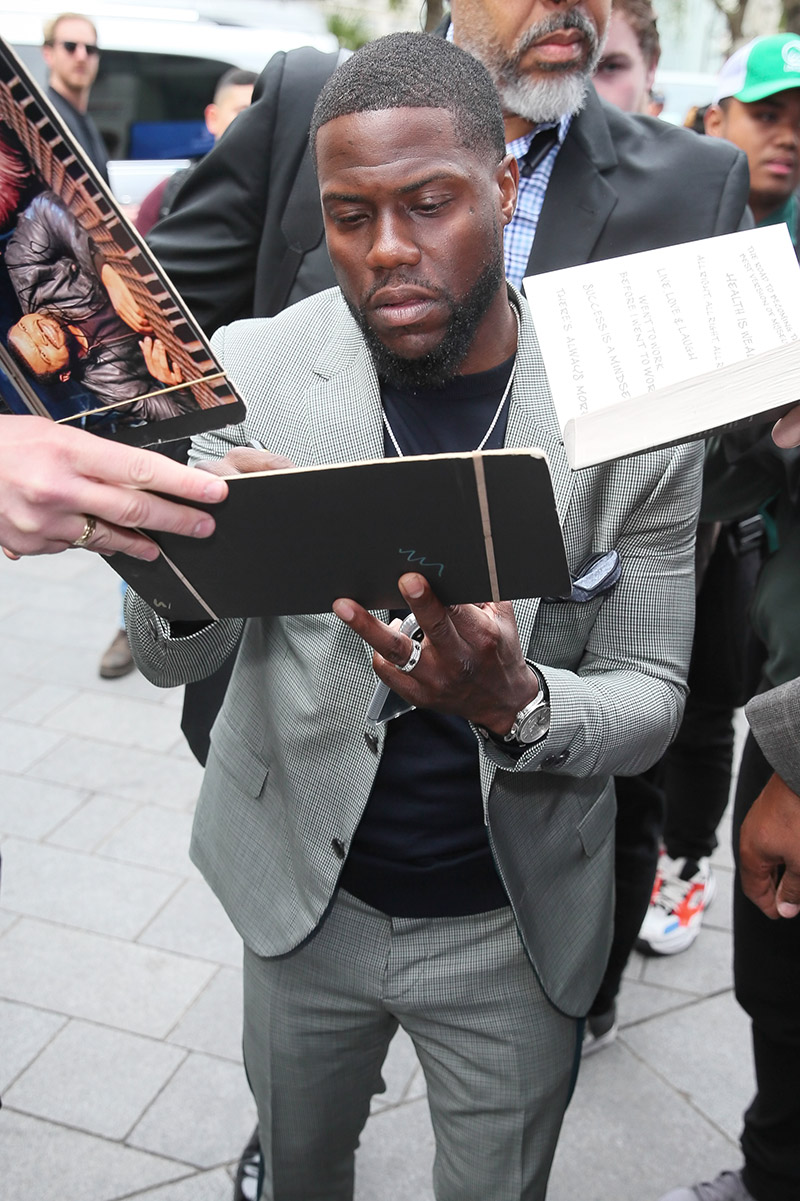 Kevin Hart returned to work after his near fatal car crash in Calabasas, Calif. last month. Hart, 40, sustained three back fractures and underwent surgery to fuse his spine.
After spending a week in a rehab facility, Hart went home to continue his physical therapy last month. Now he has returned to work.
Hart met with his Jumanji co-stars, including Dwayne "The Rock" Johnson, Jack Black and Nick Jonas, to shoot a promo for the Jumanji sequel.
The three actors revised their busy schedules to shoot the promo with Hart.
But a source tells Us Weekly that the comedian has not fully recovered from his serious injuries.
"Kevin has a long way to go in his recovery," a source tells Us Weekly. "He had to be a part of the promotional shoot for Jumanji and he wasn't going to miss it. He was cleared to work for short periods of time. He has been at the studio for a few hours a day doing very small things. He will be working again this week and getting done what he needs to do."
Hart was seriously injured on September 1 after his 1970 Plymouth Barracuda veered off Mulholland Highway and landed on its roof in a ditch.
The Barracuda was driven by Hart's friend Jared Black who also suffered back injuries. Black's fiancee, personal trainer Rebecca Broxterman, managed to escape without serious injuries.
Black and Broxterman are suing Hart and an auto body shop for failure to equip the vintage sports car with safety devices such as airbags and seat belts.