R&B singer Ciara Wilson, who turned 34 last week, celebrated her dad Carlton Harris's 58th birthday with a dinner party on Monday, Oct. 28.
The proud singer posted a video of the happy occasion on her Instagram stories on Monday. "58 is a great date," she said before telling her father "I love you," and giving him a peck on the cheek.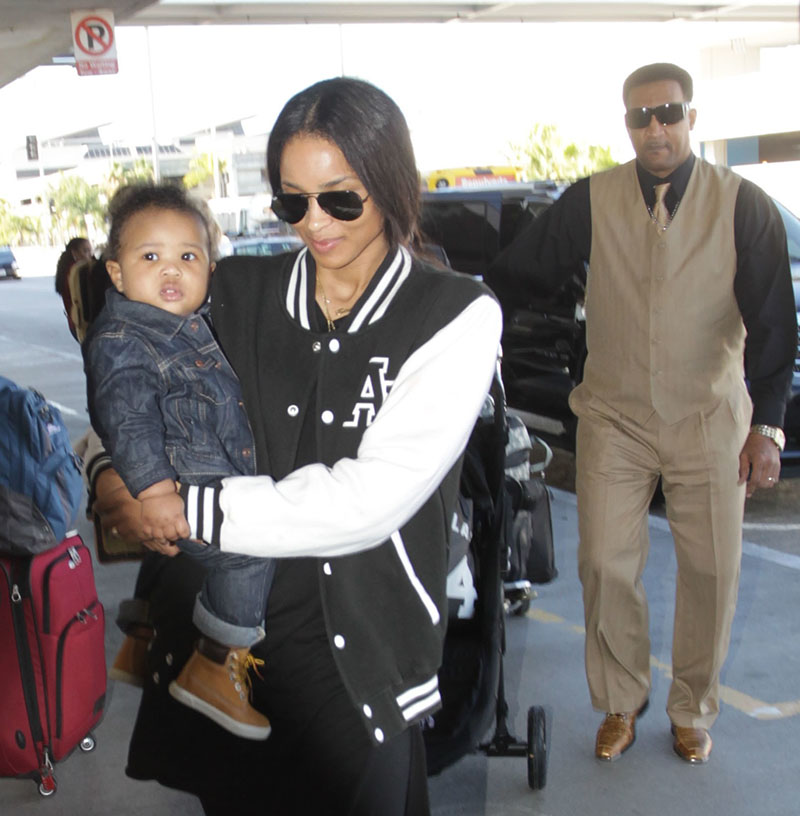 Carlton is a very supportive father who looked after his grandson, Future Zahir Wilburn, when the boy's father, rapper Future, was busy chasing skirts. Little Future now has another stable father figure in his life, Ciara's first husband, NFL quarterback Russell Wilson.
Although Carlton was a loving father to his only daughter, he wasn't a faithful husband to his long-suffering wife, Jackie Harris (pictured right). Rumor has it that he cheated on his wife repeatedly. His infidelities led Jackie to file paperwork to end their marriage. But they remain good friends.
For that reason Ciara had a difficult time finding a stable mate because she consistently pursued the wrong, emotionally unavailable men who reminded her of her cheating father.
Happy birthday, Carlton! And we hope you celebrate many more!