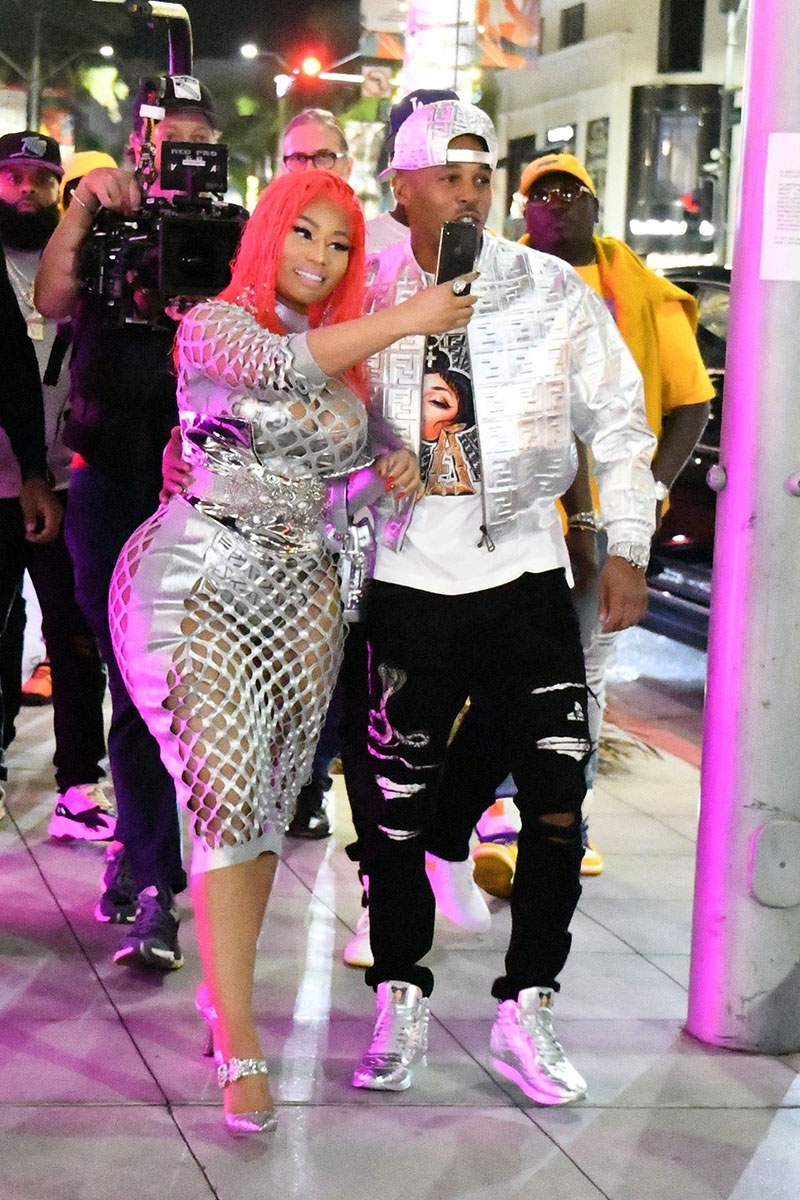 Wedding bells will be ringing for Nicki Minaj and her fiancé Kenny "Zoo" Petty. The couple set the date for next week, as Nicki's fans share their concerns for her online.
"We've gotten our marriage license, but there's a particular pastor who I want to officiate, and so she was just made available as of today," the rapper told E! News.
"She told me she's available within the next week, so we could be married in the next seven days."
The future Mrs. Petty and her bew obtained a marriage license in late July. But she had been referring to him as her husband for months prior.
"We're very close as friends, 'cause we've known each other since we were kids, but also, we're so sexually attracted to each other. We always wanna do it," the middle-aged rap star told E! News.
But Nicki's fans are worried that the "Barbie Tingz" rapper is rushing a little too quickly down the aisle. And that she may be headed for trouble. They say Kenny has a criminal history and he's a registered sex offender.
But Nicki dismissed their concerns.
"People can say all they want, Nicki added, "The only person that can tell me what to do is my man, and that's only because he got some good D, but if he stops having good D, then not even he can tell me what to do."