In an unprecedented rebuke of the British media by a royal, Prince Harry launched an emotional attack against the British press, saying he fears his wife Meghan Markle is falling victim to the same powerful forces that did in his mother, Princess Diana.
In a now infamous video clip, Princess Diana is seen running from a pack of British paparazzi. One of them caught up to her and rudely shoved her because she didn't want her photo taken outside the apartment of her lover, Dr Hasnat Khan.
The paparazzi assaulted the Princess of Wales in full view of cameras because she cheated on the future king of England, Prince Charles.
Queen Elizabeth, pictured with Diana in 1987, removed Diana's security detail and snatched away her sons, Prince William and Prince Harry.
Princess Diana was thrown to the wolves, bullied by the British press, and treated like a commoner until the day she died.
Prince Harry does not want the same to happen to his wife.
In a lengthy personal statement on his and Meghan's official website, Harry said his "deepest fear" was his "wife falling victim to the same powerful forces" that his mother faced before she died in a tragic car accident while being pursued by the paparazzi in 1997.
"Unfortunately, my wife has become one of the latest victims of a British tabloid press that wages campaigns against individuals with no thought to the consequences – a ruthless campaign that has escalated over the past year, throughout her pregnancy and while raising our newborn son," Harry wrote.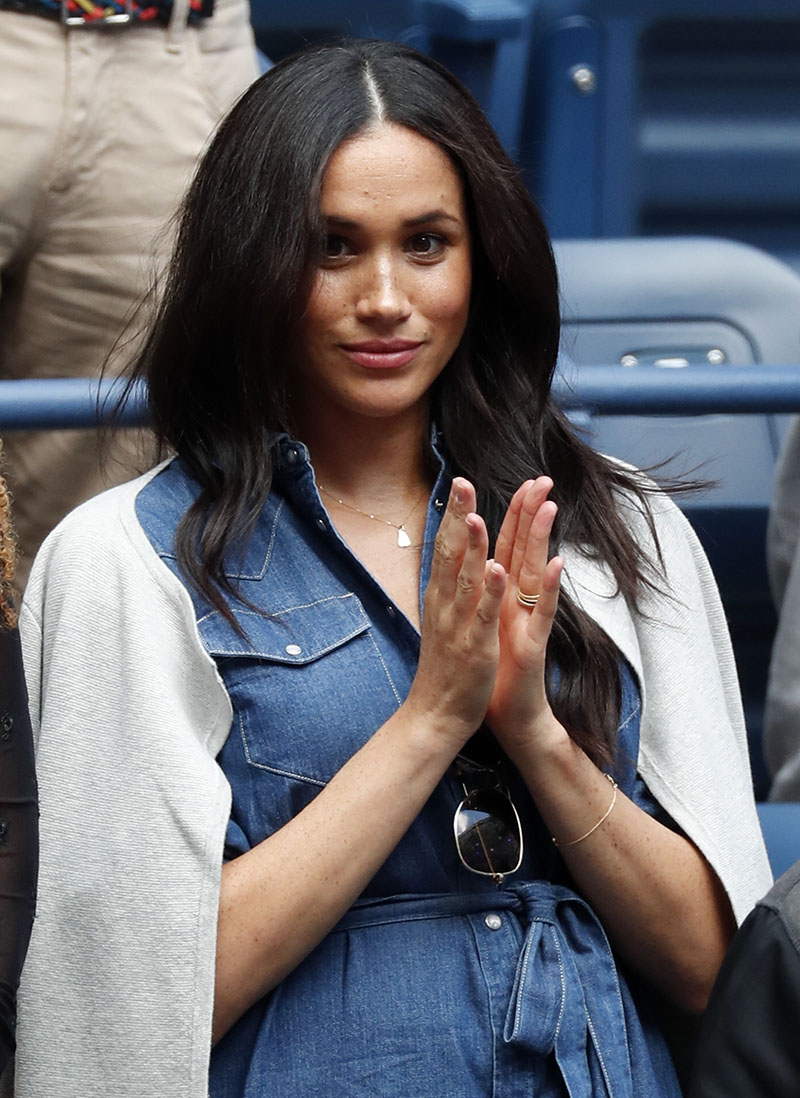 "There is a human cost to this relentless propaganda, specifically when it is knowingly false and malicious, and though we have continued to put on a brave face – as so many of you can relate to – I cannot begin to describe how painful it has been.

"Because in today's digital age, press fabrications are repurposed as truth across the globe. One day's coverage is no longer tomorrow's chip-paper."
Prince Harry, pictured with his mom on May 7, 1995, wrote:
"My deepest fear is history repeating itself. I've seen what happens when someone I love is commoditised to the point that they are no longer treated or seen as a real person. I lost my mother and now I watch my wife falling victim to the same powerful forces."
Harry and Meghan announced they are suing The Mail On Sunday newspaper for publishing a letter to Meghan's estranged father Thomas Markle.
Meghan has retained a powerful law firm and is paying the legal fees out of her and Harry's personal coffers.
She is suing for misuse of private information, infringement of copyright and breach of the Data Protection Act 2018.
If she wins her case, the proceeds will be donated to an anti-bullying charity.